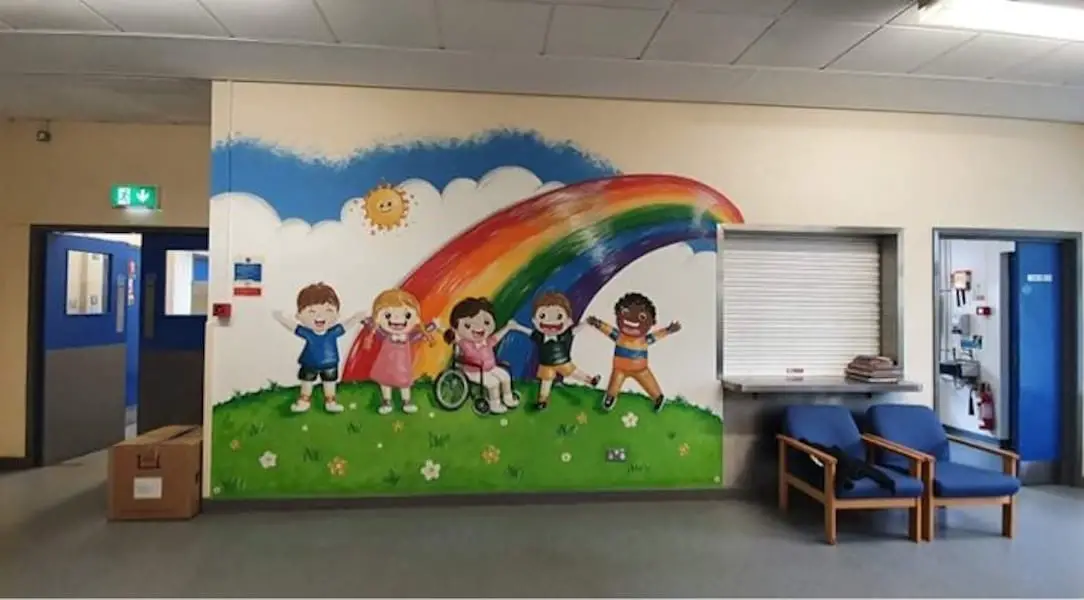 Children attending a clinic in Armagh will have a bright, new mural to enjoy thanks to the generosity of a local artist.
Armagh woman Christine McKinney, who runs Cmk's Doodles, has given her services free of charge to the child development clinic on the Southern Health and Social Care Trust's Longstone site.
The artist was approached by Ballymacnab woman Seanín Traynor, whose son Oísin (pictured below) suffers from quadriplegic cerebral palsy.
His family recently launched a fundraising drive to pay for life-enhancing treatments and therapy for the three-year-old.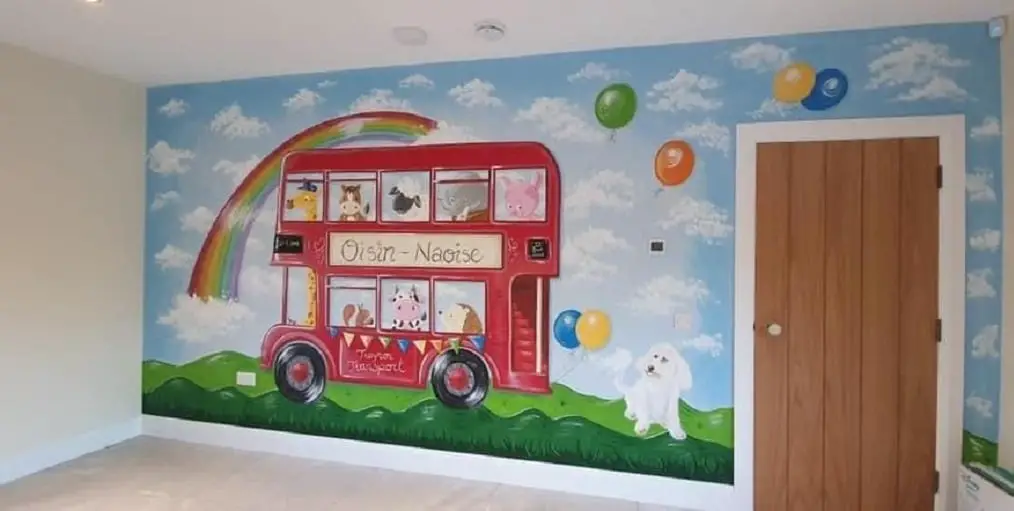 During an appointment at the clinic, Seanín thought it could do with brightening up and immediately thought of Christine who had painted a mural in Oisín's physio room in the family home months before.
"Christine had done a lovely, personal mural for Oísin. We had lived in London for 16 years so she painted a red double-decker with animals in the windows. She put the children's names on it and even included our dog. Oisín loves it," she said.
"When we were at the clinic it looked really dull – there were only a few stickers on the wall – so I contacted Christine and she kindly agreed to do it for free.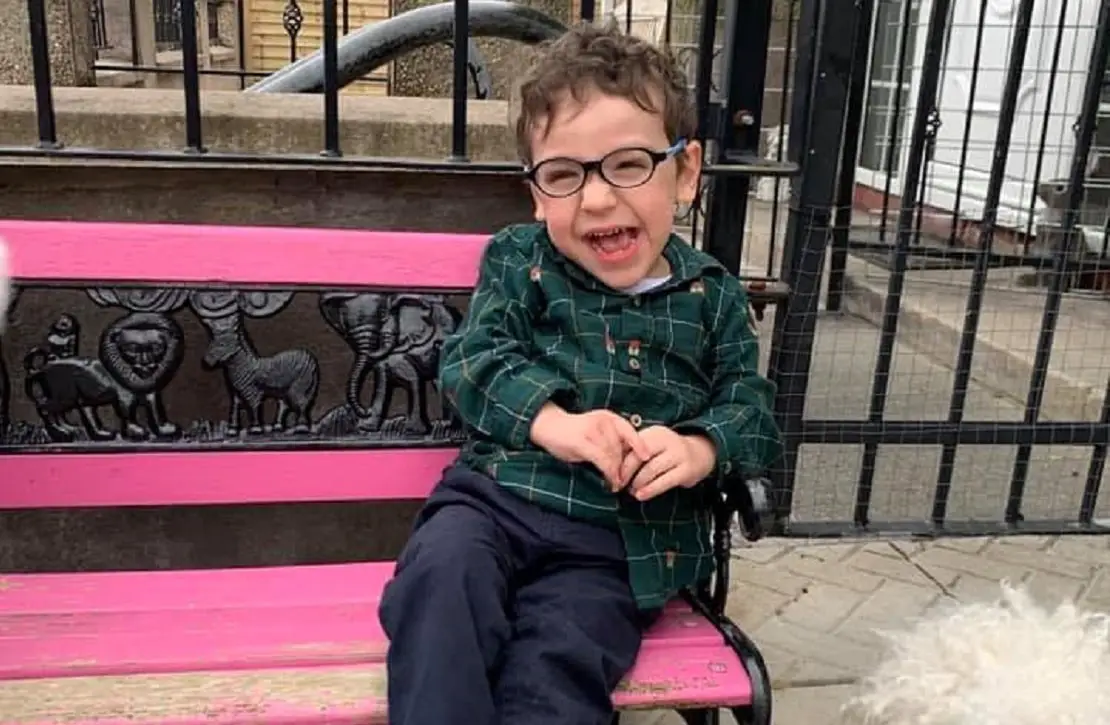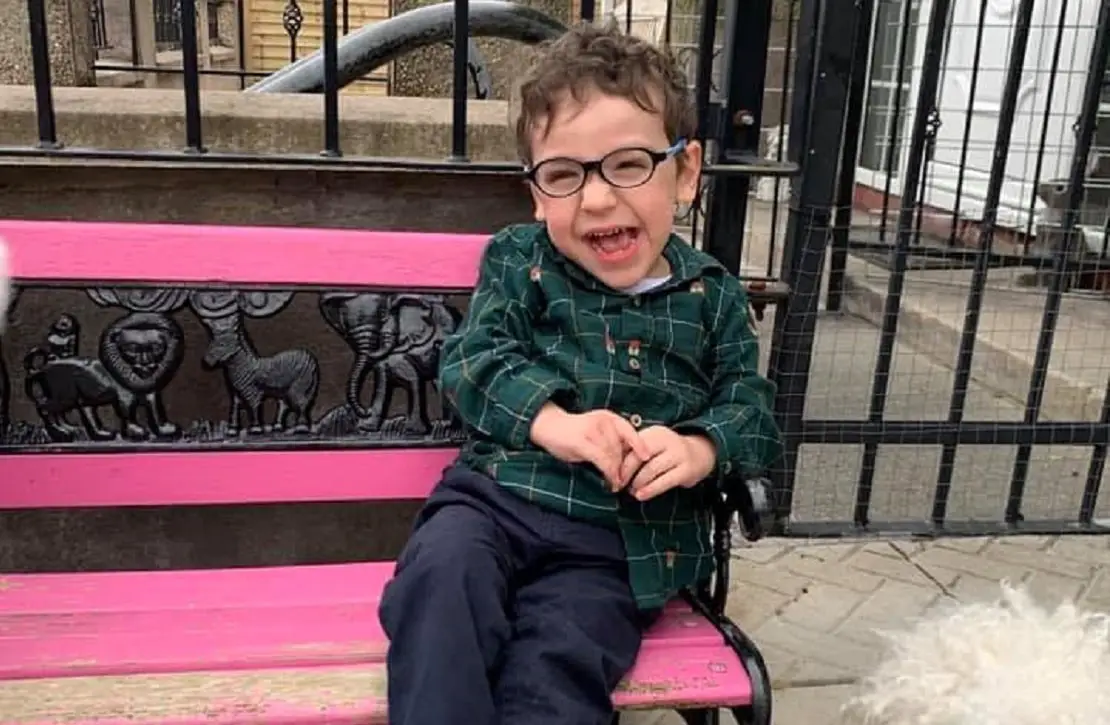 "It took a bit of planning as lots of different specialists use the area but she finally got it finished on Tuesday and it looks amazing.
"Children with a range of conditions, some more serious than Oisín, use that clinic so a lot of people will benefit from it. We are very grateful to her."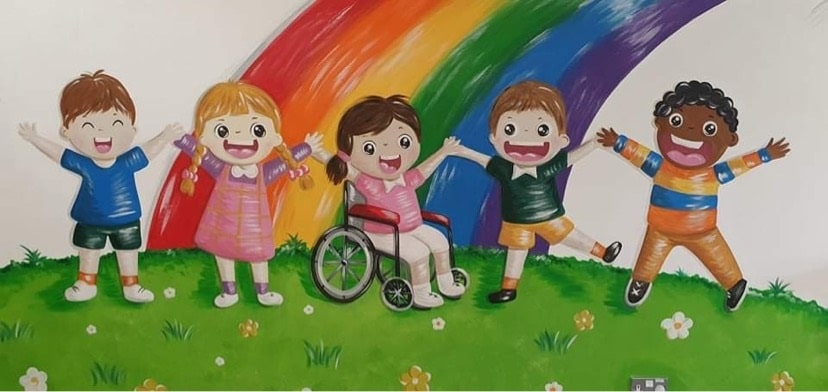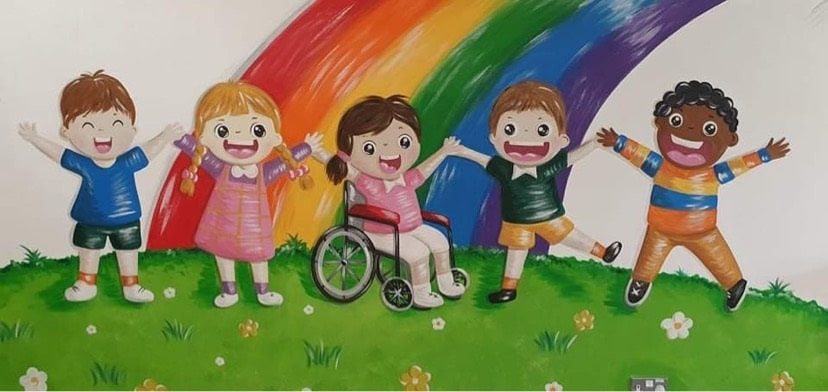 Newsletter
Sign up for our weekly newsletter here.