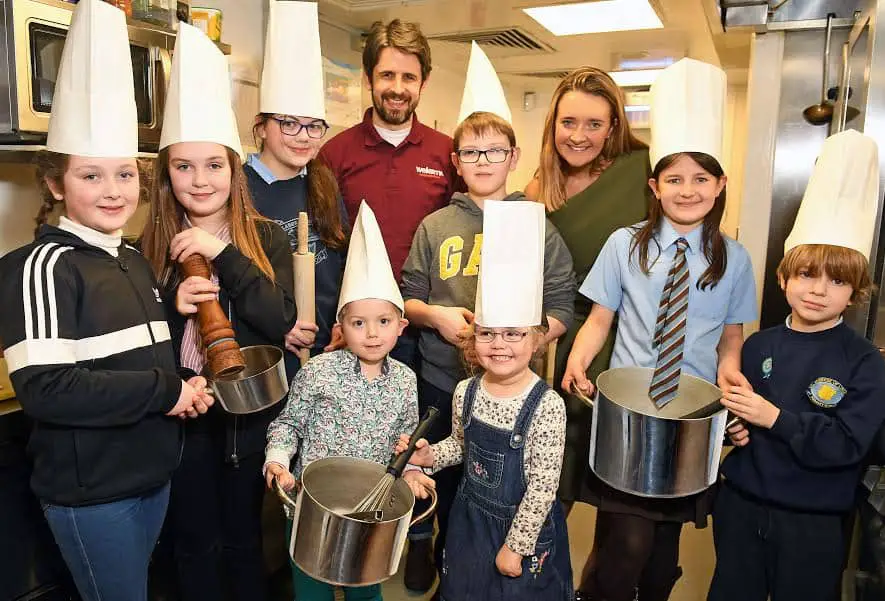 An Armagh schoolgirl has had her Christmas wish to help the homeless granted!
Eleven-year-old Rhiana Graham, was joined by four other children from across Northern Ireland who made the same selfless request under an initiative organised by Phoenix Natural Gas.
The company had called for children who had recently visited the MAC to cast their wish into its Phoenix Wishing Well, and pledged to make one come true.
Over 1000 wishes were received; some funny, some imaginative and some especially heartfelt.
Having reviewed all the entries, it became evermore clear that the one selfless plea from the youngsters was to help the growing number of homeless people on our streets.
As well as Rhiana, other winning wishes were received from Rosie Graham (10), from Ballyclare, Max Holden (6) from Newtownabbey, and siblings Abigail (9) and Ryan Love (12), from North Belfast, who were at the MAC along with their brother and sisters to present Phoenix Natural Gas's donation to the Welcome Organisation.
Cathy Magovern, Marketing and Events Manager at Phoenix Natural Gas, said: "We were overwhelmed by the number of wishes cast in aid of the homeless in Northern Ireland.
"Children visiting the MAC over Christmas had the opportunity to wish for anything they desired, yet many chose to sacrifice their wants in aid of those less fortunate – an entirely altruistic act.
"We reached out to the Welcome Organisation in Belfast to see how a donation on behalf of the children could be best utilised. From speaking with them, it became apparent that homelessness is about more than having a roof over your head. People become and stay homeless for a whole range of complex and coinciding reasons.
"That is why we are delighted to work with the organisation to provide those that visit their centre with essential lifestyle skills through a £1500 donation to help deliver 100 hours of cookery lessons."
Kieran Hughes, from The Welcome Organisation, said: "The Welcome Organisation is delighted to be able to help the five winners fulfil their Christmas wish to help the homeless thanks to this wonderful initiative by Phoenix Natural Gas and the MAC.
"The £1500 will allow us to provide essential skills for some of the 1,400 homeless people who use our services every year. It will provide our service users with the chance to learn new skills and rediscover old skills that they may never have had the opportunity to do.
"These skills will help some of the most vulnerable people in our community to have a brighter future.
"We would like to thank Phoenix Natural Gas, the MAC and all the young people made who made their pledge in the Phoenix Wishing Well."
Anne McReynolds, Chief Executive of the MAC, adds: "We are delighted with the positive response to the Phoenix Wishing Well competition and inspired by the generosity of spirit shown by our young theatre goers."
Read more news:
Tributes flood in for popular Co Armagh teen who died suddenly
New £800,000 underground sewer station to be built in Armagh
Woman's warning after disgusting discovery in Lidl rice packet
Tributes paid to father-of-two Tim 'Spike' Woods following tragic accident
New York's iconic Broadway beckons for Armagh director Paul McEneaney
Up to 100 freshly-bedded kerbstones ripped up by mindless 'idiots'
'Jobsworth ******s' PSNI bust some myths around speeding
Co Armagh care home 'not fit for purpose' shuts suddenly
Woman sentenced after subjecting 15 horses to unnecessary suffering
Libraries continue to decline as only one in four adults visited last year
'Thieves and thugs will be dealt with' warns vigilante graffiti
Sign Up To Our Newsletter