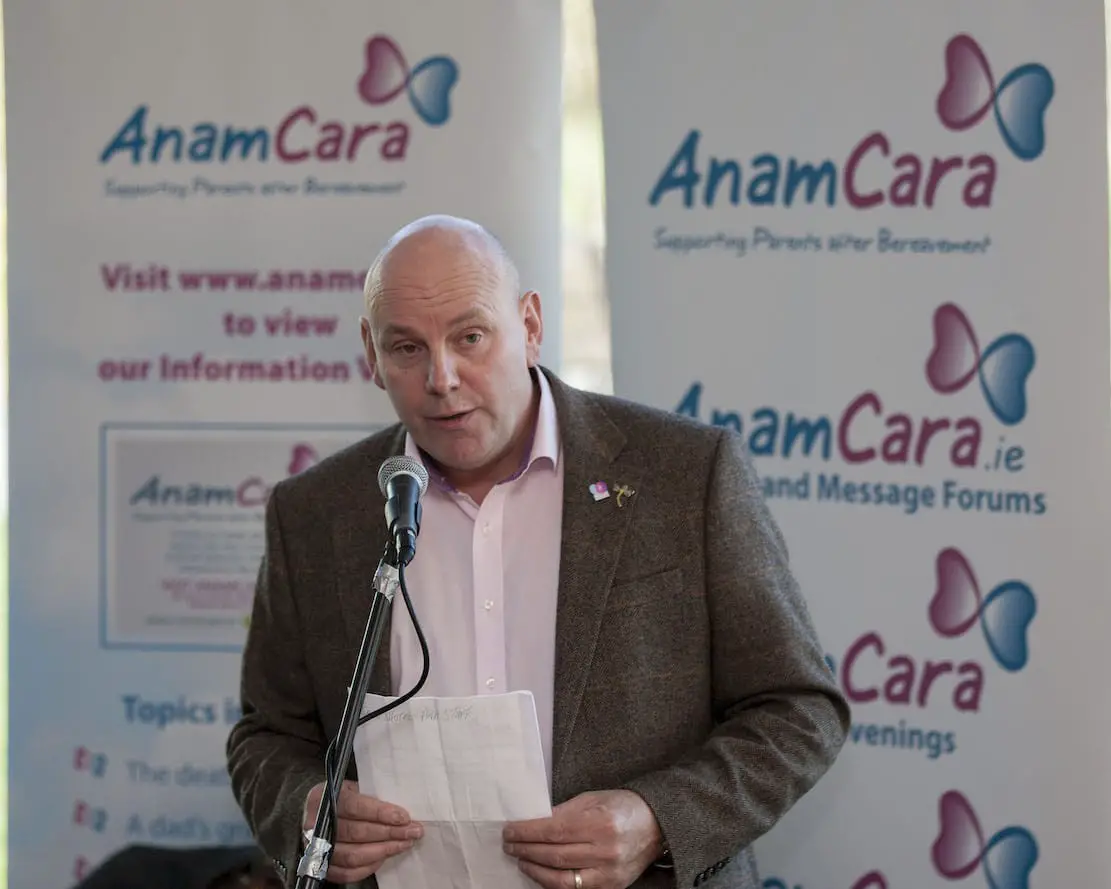 Bereavement charity Anam Cara is hoping to raise awareness for the local support services available to parents who have suffered the loss of a child.
The group, which meets in Armagh City Hotel on the fourth Wednesday of each month, helps provide a safe place for those grieving to meet with others going through a similar journey.
With no religious or political affiliation, the charity provides support through a bereavement professional and volunteer parents.
With 12 Anam Cara groups throughout NI & RoI, a centralised training and professional support is offered to ensure bereaved parents get the help they need. This help takes the form of monthly meetings, online information and national remembrance days.
A new group has recently been launched to meet the need in the Belfast area. This vital service is available on the second Wednesday of the month at 7.30pm at the Crowne Plaza, Belfast.
Founded in 2008, Anam Cara is an independent all island voluntary organisation, who has supported more than 5,000 parents since its inception. The organisation also collaborates with the NI Children's Hospice to deliver dedicated parental bereavement support.
Jarlath Corrigan, describes the importance of this service: "The loss of a child is every Mum and Dad's worst nightmare. The pain runs deep and the loss feels unnatural.
"If the death is unexpected or their child an adult, parents can fall outside the usual avenues of bereavement support. Parents also can feel unconnected with services they perceive as for more 'natural' losses.
"Anam Cara's frontline support is open door monthly meetings run by bereaved parents for bereaved parents. These meetings are facilitated by a trained professional to ensure the safety and protection of all those who attend.
"At Anam Cara we understand the comfort and relief that can be found by being in the company of other bereaved parents."
These open door meetings offer bereaved parents a unique form of support, in a safe environment facilitated by bereaved parents and a professional who has received dedicated training in parental bereavement.
Parents are free to attend regardless of the age of their child, circumstances of death or how long ago it occurred. This support can complement other bereavement services available and we encourage parents to avail of any help they personally benefit from.
Friend of Anam Cara, Colin Bell from The Kevin Bell Repatriation Trust added: "We commend the vital work of Anam Cara in supporting bereaved parents who have suffered the devastating loss of a child of whatever age. This loss is life changing and unfortunately too frequent.
"Many parents struggle and can benefit greatly from the support of Anam Cara."
The next meeting will be held at the Armagh City Hotel on the Wednesday 18th December at 7.30pm due to the Christmas holidays. The meeting is open to all bereaved parents /stepparents in the community.
Sign Up To Our Newsletter