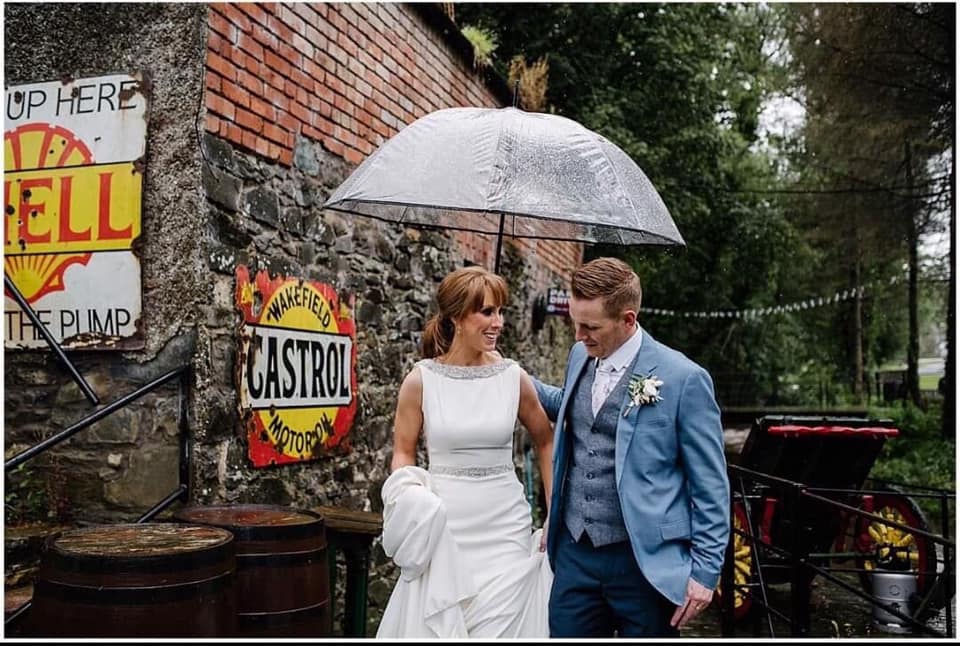 The rain was never going to ruin this lovely couple's wedding day.
Instead, Kellie-Marie McKenna and Martin O'Neill made the most of the murky weather by capturing these stunning images at Basil Shiels Bar in Tassagh last weekend.
The shots were professionally captured by Jude Browne as the couple made their way to their wedding reception.
And Basil Shiels were delighted too.
"We're so honoured you chose to stop here at Basil Sheil's," as they posted these images on social media.
"But we can definitely see why we put a lot of pride and thought into our appearance outside and inside our venue and for it to be noticed we're delighted."
We can see why the lovely couple, and their keen-eyed photographer chose to stop off in this idyllic location.
No matter what time of year, Basil Sheils has the most amazing grounds, full of character, most of which is made up of salvaged goods.
That is evident in the fact the original Hogan Stand seats – from Croke Park – have been reclaimed and now sit perfectly along the road side of the pub!
For Kellie-Marie and Martin, this day will be just like a childhood memory; any time it rains it will help them reminisce of the happiest day of their lives.
Check out basilshielsvenue.com here.
Sign Up To Our Newsletter