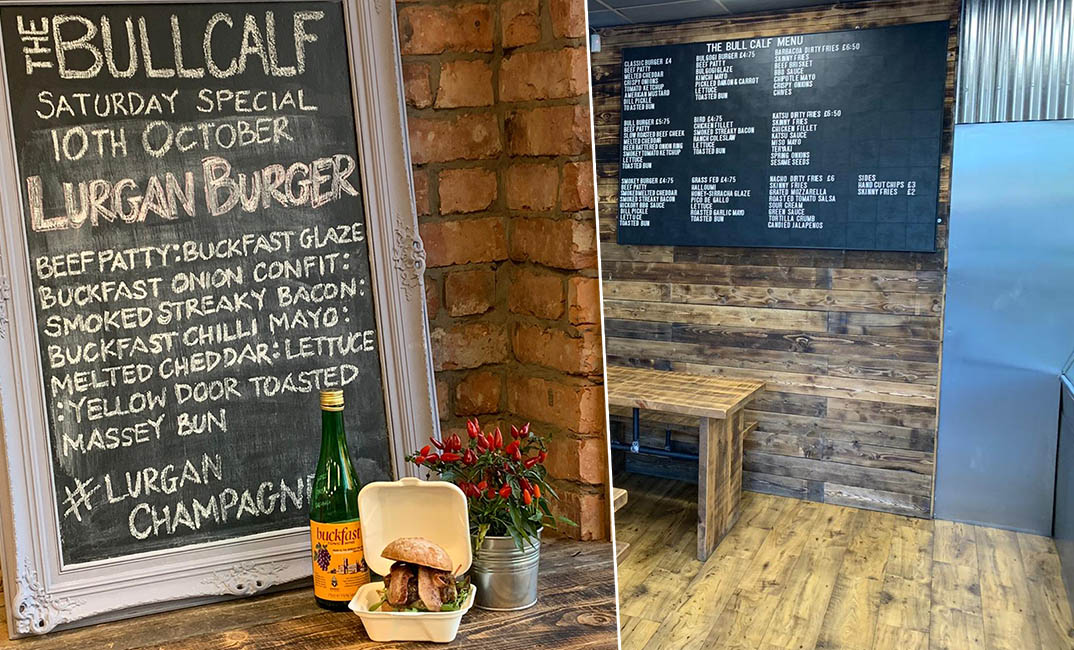 An Armagh burger bar has gone back to basics to focus on what they do best – burgers!
And they're doing it the right way, says the inspiration behind the new Bull Calf Gourmet Burger Bar menu, Donna Livingstone.
Donna has transformed the offering, with local produce and sensational creativity, front and centre of her plans.
Weekends have now taken on a completely new meaning, with the Saturday Specials becoming a huge talking point – much to the delight of Donna, the team and those lucky enough to have got their hands on them before they've sold out over the last few weekends.
This Saturday's offering has already captured the attention of people in the big smoke, with Cool FM's Pete Snodden paying particular homage to the creation of the Lurgan Burger.
Although, yet to make its debut, there are high hopes for the Buckfast-inspired creation
But what on earth is a Lurgan Burger, you ask?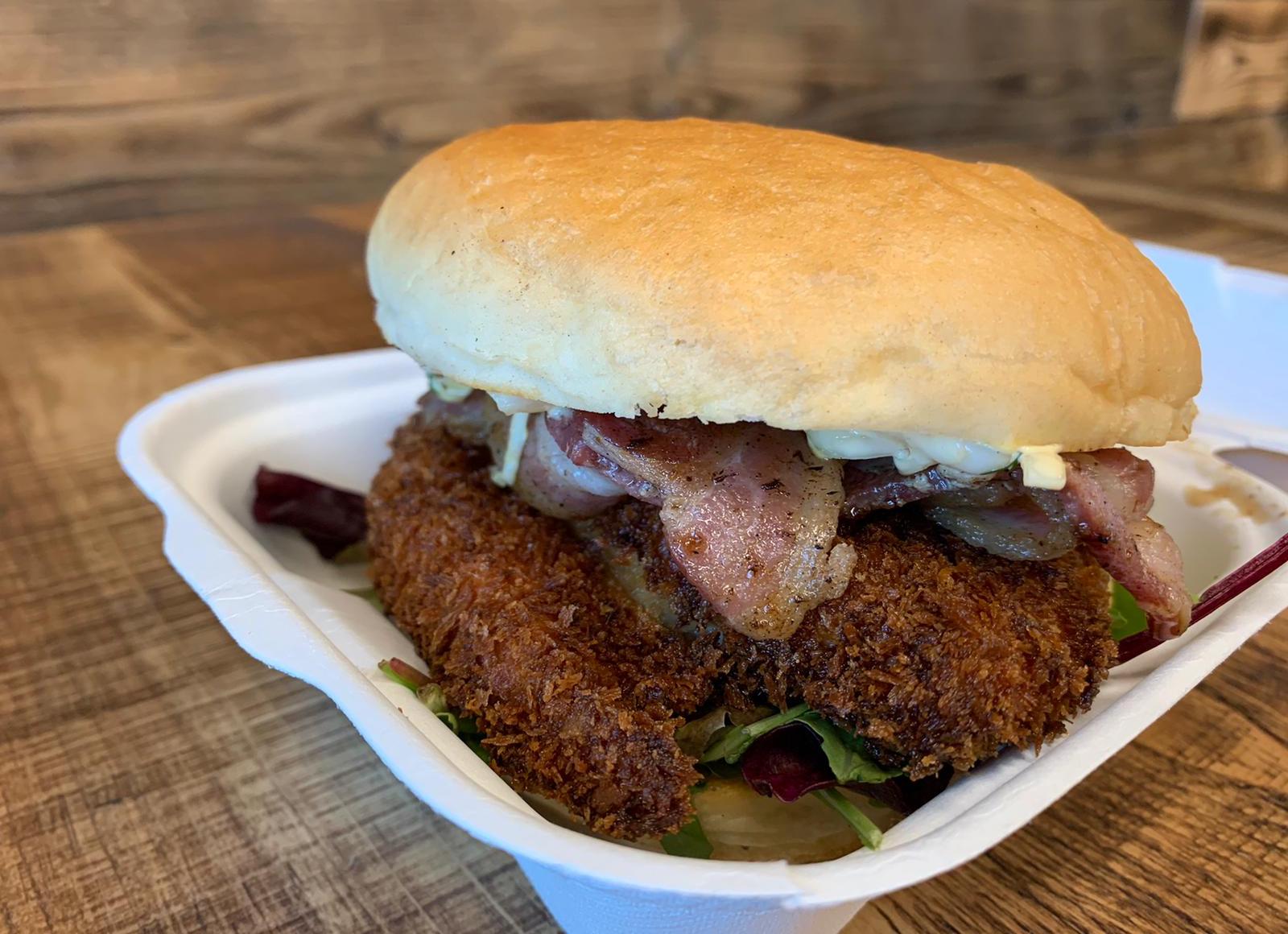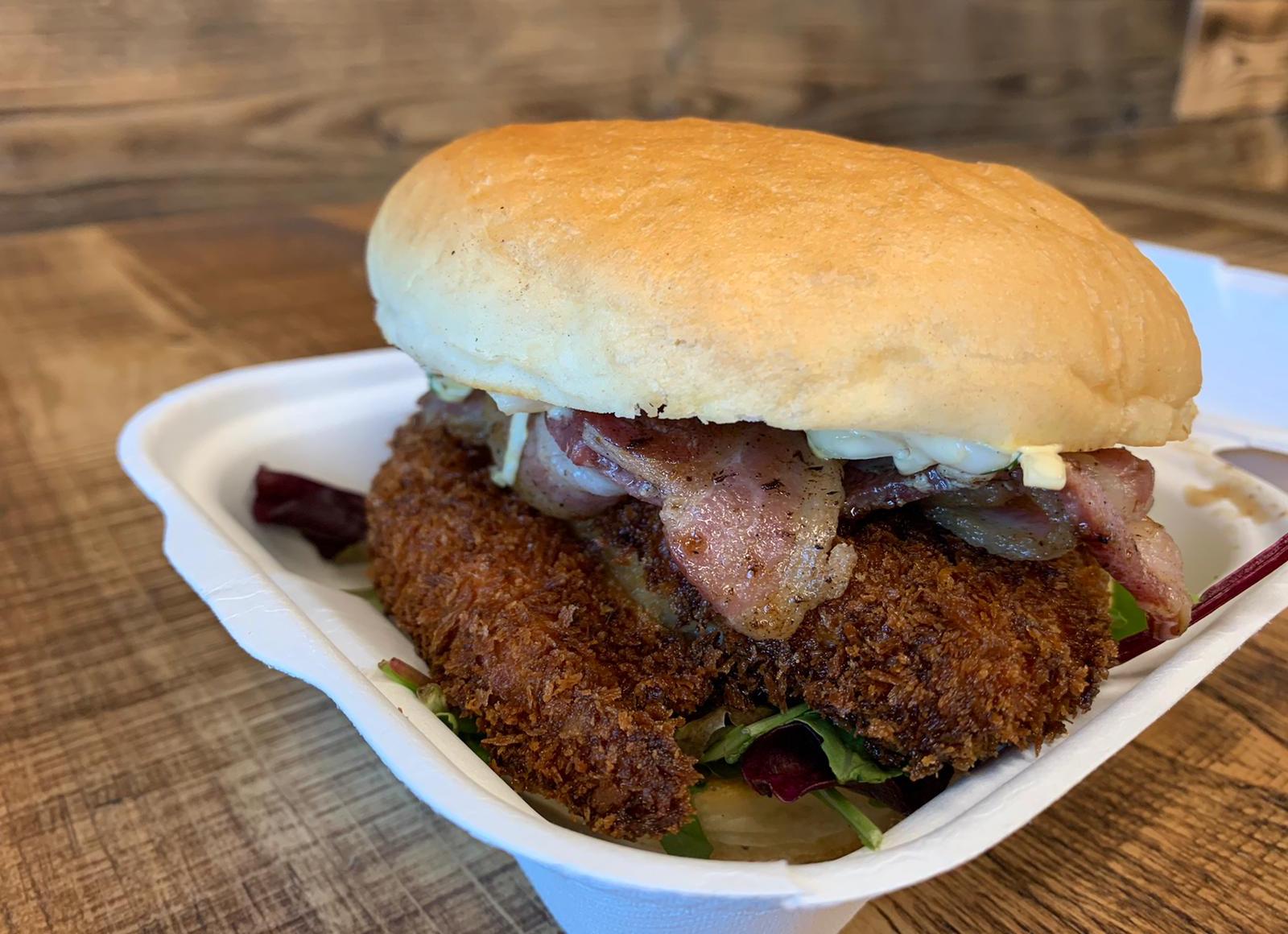 Well, it's pretty much everything you'd imagine, with a Buckfast-glazed beef patty, Buckfast onion confit, Buckfast chilli mayo and a toasted massey bun, as well as more – traditional – add-ons.
Speaking to Armagh I, Donna explained the idea behind the change of menu, as well as the thought process behind the Saturday Specials to date.
"I have re-designed the whole menu and the concept of the business because I thought we needed to go back to basics and work on the original idea, which was burgers," said Donna.
This weekend will be the third week of Donna's burger specials. The first one was centred around the Food and Cider Festival – aptly named the Orchard Burger – which was created using Long Meadow Cider produce.
Last week it was the My My Shawarmama, which was slow-roasted goat from Rosemount Cottage Farm, all of which have gone down a treat with customers.
Said Donna: "This week we wanted to find something which tied in with Co. Armagh, so we decided on Buckfast, as its synonymous with Lurgan.
"It was about getting people to think about the food, gain an insight as to what we are about and I needed to trigger that in people – and I think this week we have certainly done that.
"It's taking local produce and making people understand we are using local produce, local suppliers and it's trying to bring people back to the realisation that we have so much on our doorstep that we should be utilising."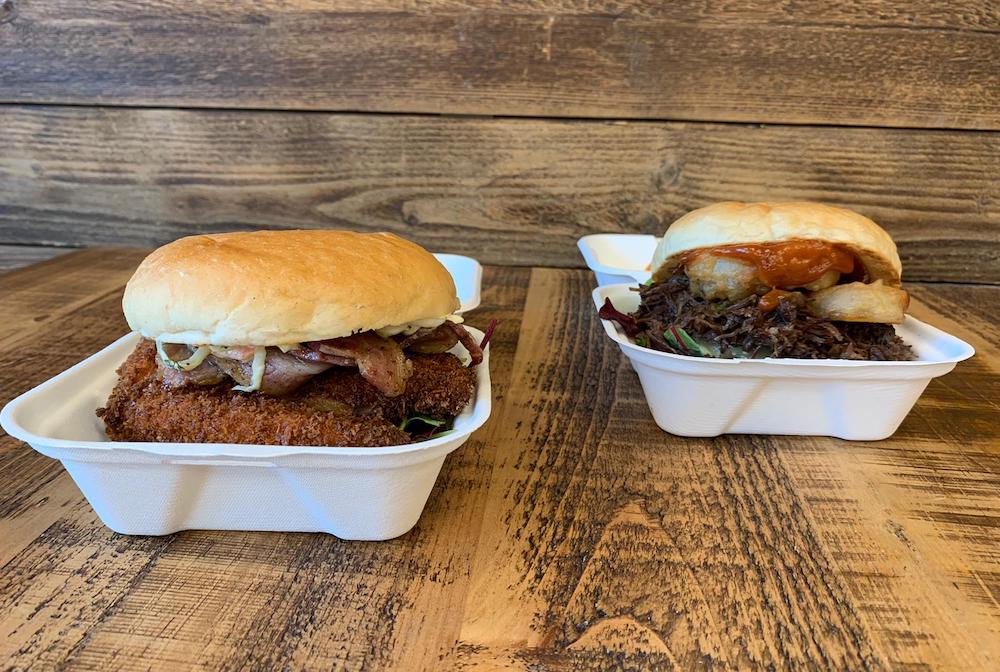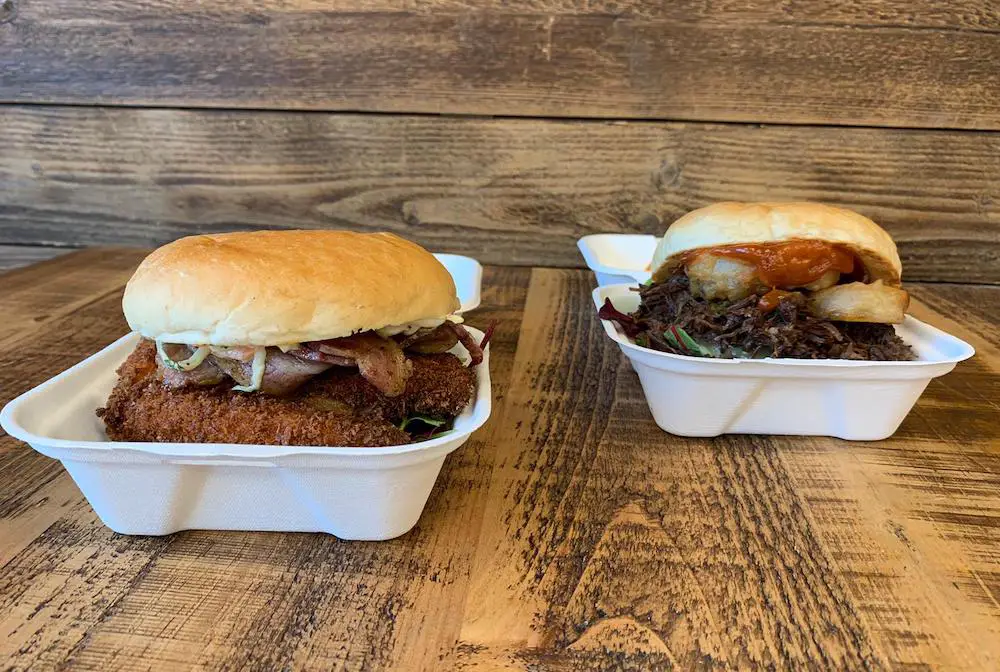 The Bull Calf are using burgers from Leonard Butchers in the Shambles; they are working with Yellow Door in Portadown; using Nigel Todd's leaves for their salads; a green grocer in Tandragee; Rockvale for the chicken; Pinkerton's for the bacon; as well as fresh food from Grange Farm.
"It's just trying to keep all that produce within the demographic of Armagh," said Donna, who has just completed a cookery course at the Southern Regional College.
"It's vital that we offer value for money too. With these burgers customers are getting high quality, fresh produce while being cost-effective at the same time.
"We want to appeal to families too because I know, as a mother myself, trying to feed everyone, £20 doesn't go very far so that is what we are working hard to achieve."
Donna has worked in a kitchen before, but says her frustration at not being able to work on her own ideas forced her to look for that perfect fit, which she believes she has found with the Bull Calf.
"I thought the ethos of local produce at my previous employment was fantastic and I wanted to try and translate that into the fast food.
"With Covid, we're losing that social aspect of sitting down in a restaurant and having a conversation with people, but I still wanted to make sure people were still having the same standard of food that they could take home and enjoy with family within the comfort of their own homes."
Donna approached the owners of the Bull Calf and said she wanted to try a few things. A few conversations, demos and taste tests later, it's a case of voila! to the Armagh public.
"It was a gamble for all of us involved but hopefully it's beginning to pay off now," she added.
"I looked around to see how I could develop this passion of mine. It was borne out of frustration to do more, and it worked for the owners, so it seems like the perfect fit."
With beef and chicken burgers selling out as quickly as they can be bapped, it's a great start, but Donna is not one to rest on her laurels. She has also paid tribute to the team of Tracey, Mia, Jenna, Emily and delivery driver Jason.
While the focus is on take-away and delivery, Donna says the educational and social aspect of the business is vital.
She continued: "We have a Bulgogi Burger on and we have Katsu curry fries. Even the girls having the product knowledge and being able to communicate that – to me – is brilliant.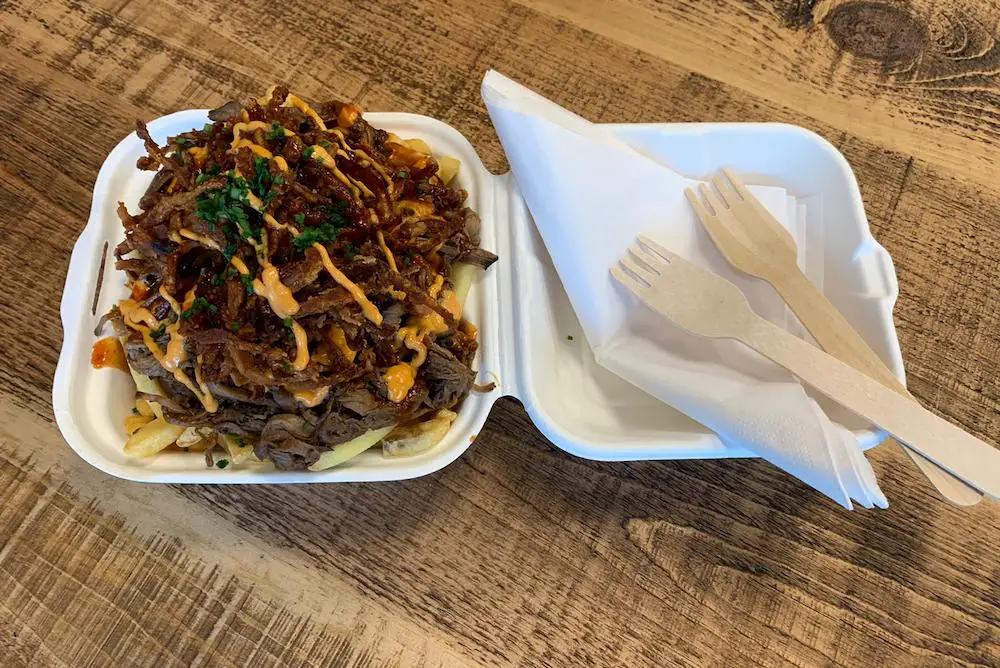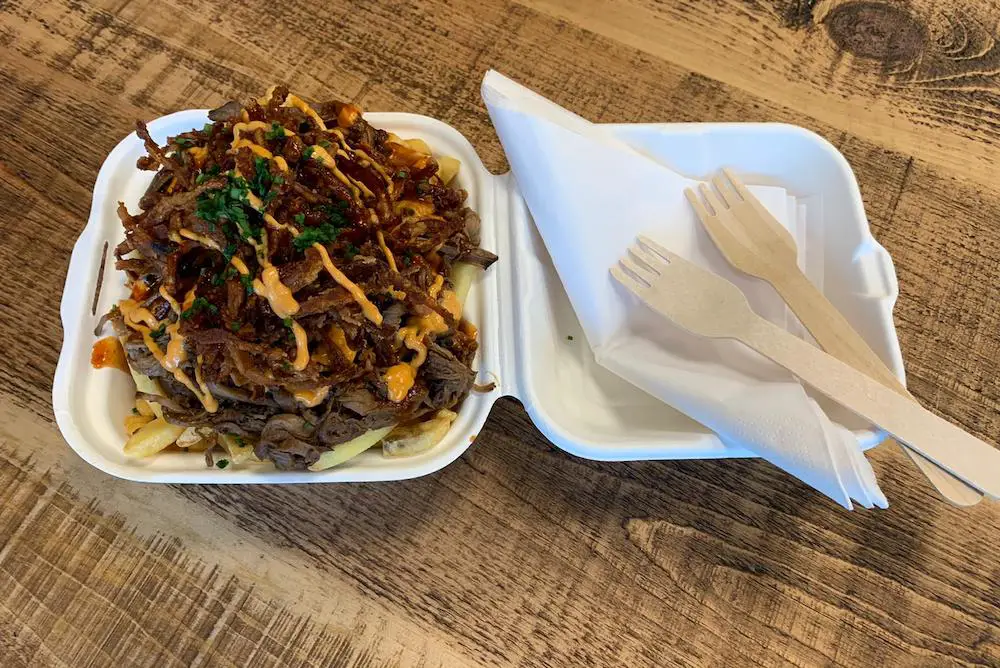 "I can hear them from the back telling the customer that this is Japanese; they're informing the customer; it's really, really good they're building that relationship. Our burgers are different but it's important to tell customers, why this is the case.
"There's that engagement and that's such an important element of eating out, even if you're calling in to take things out, especially in these difficult times."
Check out The Bull Calf Armagh on Facebook here.
Sign Up To Our Newsletter