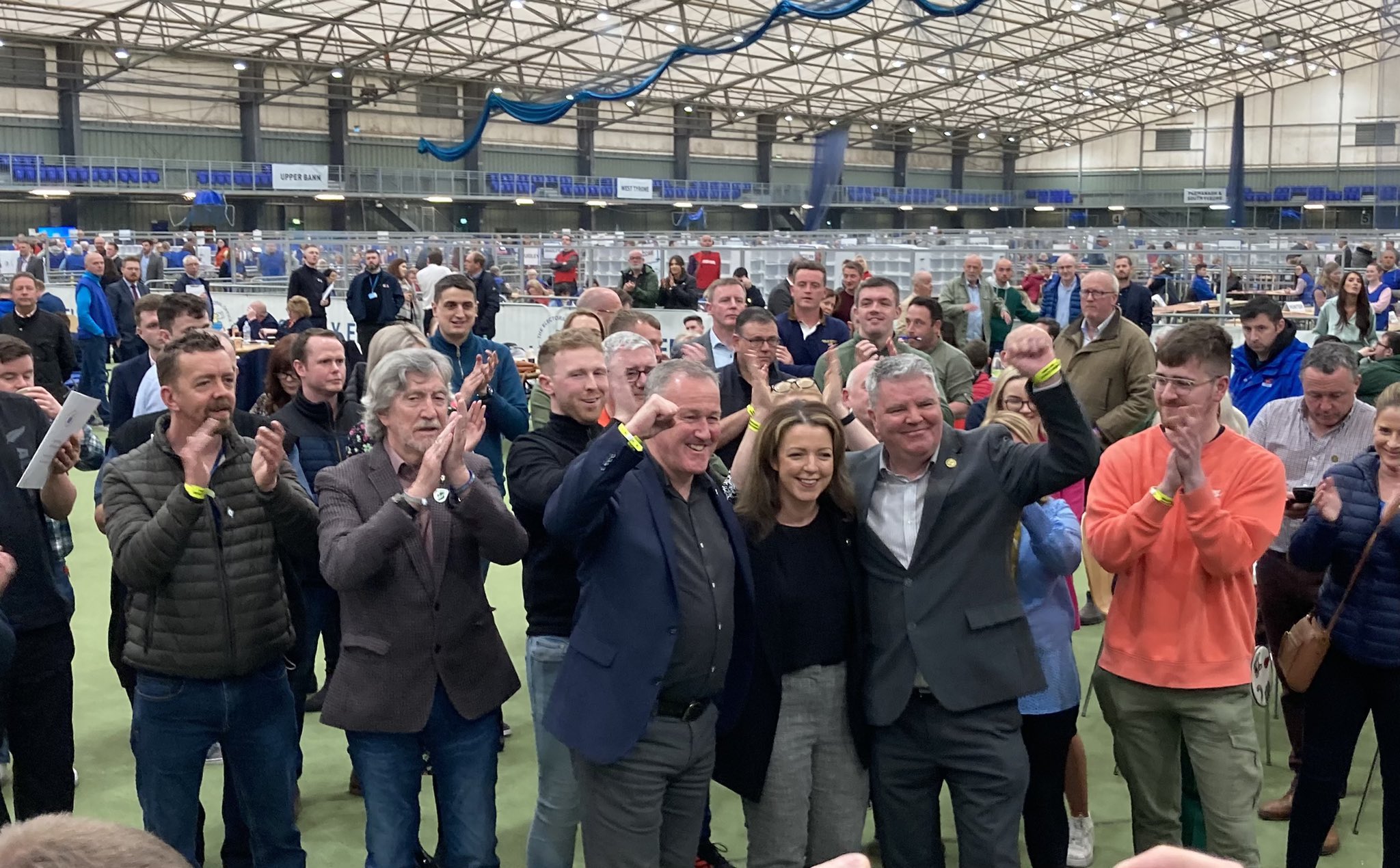 Five MLAs sitting in Newry and Armagh prior to the Assembly election have all been returned.
Despite early predictions to the contrary their were no real surprises as Sinn Féin's Conor Murphy topped the poll with 9,847 first preference votes – just four more than his party colleague Cathal Boylan.
Liz Kimmins made it a Sinn Féin one, two, three with first preference votes but she had a longer wait to elected. Altogether it was the biggest return of first preference votes for any party in the constituencies history.
Ms Kimmins and the SDLPs Justin McNulty did meet the quota after count five – William Irwin was elected on the same count having fallen just short of the quota.
Earlier in the day there were concerns over the DUP veteran's seat but those were allayed with a strong first preference showing.
TUV candidate Keith Ratcliffe polled well (5,407 first preferences) and out-performed the UUP's David Taylor (3,864).
Jackie Coade of the Alliance party performed well but fell at the fourth count; her transfers proving the stimuli to see Justin McNulty over line.
Independent candidate Gavin Malone tallied 3,157 first preference votes while Aontu's Daniel Connolly recorded 1,189.
Ciara Henry (Greens) and Nicola Grant (Workers' Party) were eliminated after the first count.
Sign Up To Our Newsletter