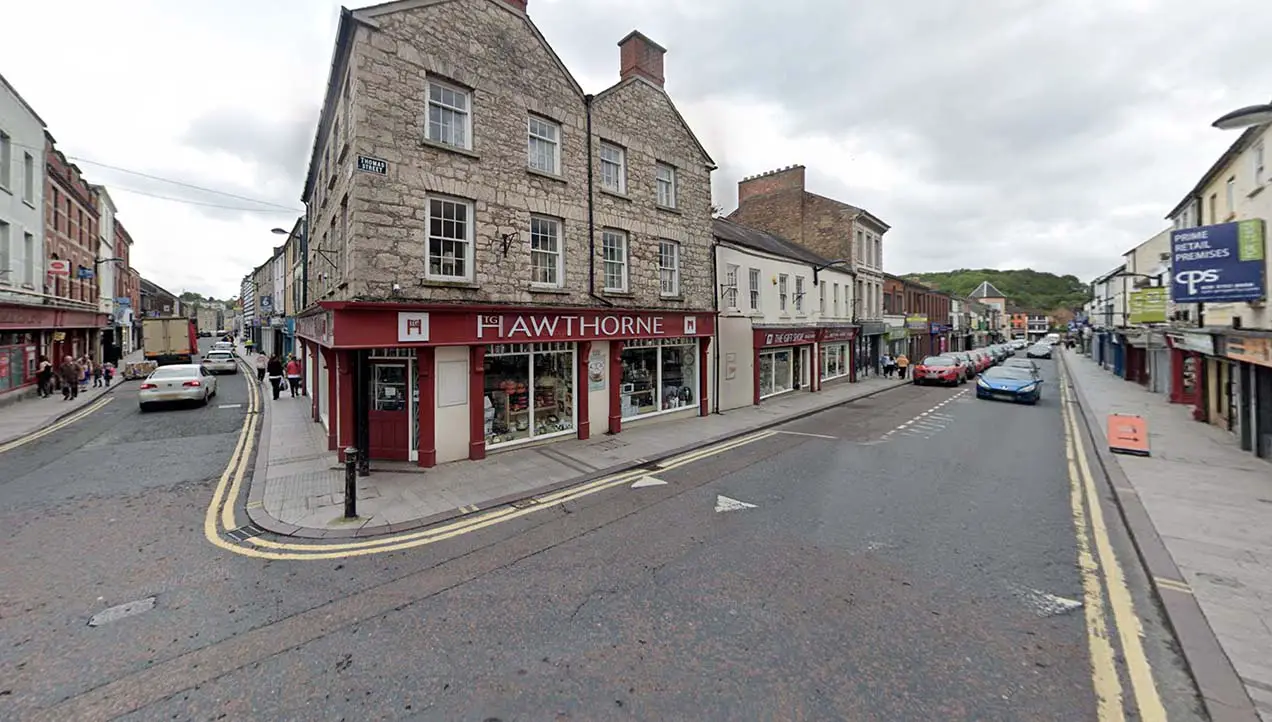 Businesses in Thomas Street in Armagh's city centre are being asked to stump up more than double in rates compared with those on Scotch Street, Armagh I can exclusively reveal.
One Thomas Street business owner was slapped with a £13,000 rates bill for his 2,200² ft premises, while another on Scotch Street at 2,000² ft– literally just around the corner – received a rates bill of just under £4,300 for the 2019/20 financial year.
A list of rates bills for the two adjoining streets, seen by this publication, highlight even further discrepancies, with one Thomas Street shop – at 1,800² ft – being served with a bill to the tune of £8,000 – almost double its bigger Scotch Street counterpart.
Furthermore, another Thomas Street business, operating out of a unit at 1,331² ft was handed a £6,670 bill, which again, is much more expensive than its much larger Scotch Street store, a mere 100 yards away.
One of the largest bills on Scotch Street comes in at £6,900 per year – more than £5,000 cheaper than around the corner on Thomas Street.
SDLP councillor Thomas O'Hanlon said he was "stunned" to learn of the discrepancies.
"It is complete madness," he said.
"It is hard to comprehend and exposes the unfairness of the business rates system here. It's hard enough for businesses to trade, competing with other towns or with online retailers, but to discover that your rates bill in one street is double that of a similar shop around the corner is galling.
"As a public representative I am always trying to talk up our towns and trying to encourage new businesses to reoccupy properties which are empty.
"Whilst there is no lack of interest in opening up a new shop, once a perspective retailer hears the rates bill they just say no thanks. The inequality in the system is driving businesses out of Armagh and into other towns. It's not good enough.
"Let me be clear, this is not about raising the bills of those who have the lower rates, it's about bringing down the higher bills. It's about fairness and equality.
"I have raised concerns with the senior management of Land and Property Services and they have agreed to engage with the property owner concerned. There is a serious fault in the system somewhere and it must be resolved.
"LPS are in the process of reviewing business rates across the region. They are willing to engage with individual property owners in the coming weeks and establish were the problems are.
"Their consultation process is ongoing until 11th November and I would encourage businesses to engage. I am only too happy to make representations on behalf of business owners but would encourage them to get in contact as soon as possible."
He added: "Rates Bills for local businesses are always an issue we are contacted about and time and time again business owners are highlighting the difference between places like Armagh, Dungannon or Newry.
"Business owners are constantly highlighting the fact that the rates bill in Armagh City tend to be a lot higher than other towns.
"And despite a common misconception this isn't a direct result of decisions taken by the local council, but rather as a consequence of the valuation and calculations used by Land and Property Services."
Sign Up To Our Newsletter