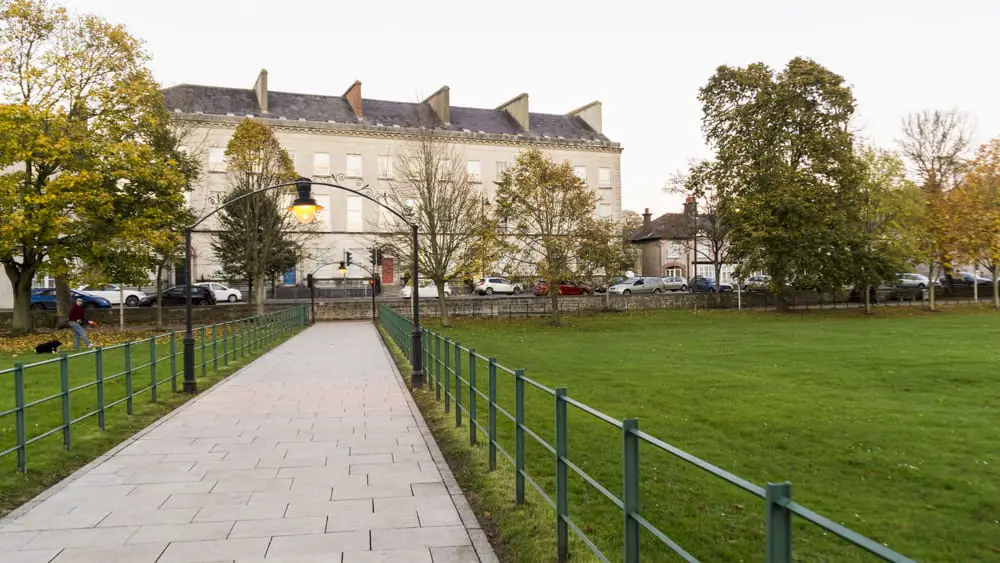 Armagh's historic city centre, famed for its Georgian architecture, was announced as the second runner up in Northern Ireland's Best Places competition.
The nationwide competition, organised by the Royal Town Planning Institute Northern Ireland, celebrates the places protected, carefully planned or improved by town planners for communities.
Armagh's historic city centre was narrowly beaten by the historic city of Derry and Rathlin Island, the winner and runner up respectively. Nearly 4,000 people voted on a shortlist of 10 places.
Beverley Clyde, Chair of RTPI Northern Ireland said: "Planners have played a key role in protecting the historic character of Armagh and, in recent years, its sensitive regeneration.
"This is helping to open up the city centre to locals and visitors alike boosting its vibrancy and economy. This is well deserved recognition for the Armagh's heritage and the way it has been managed."
Lord Mayor of Armagh City, Banbridge and Craigavon, Alderman Gareth Wilson said: "I'm delighted so many people got behind Armagh and showed their support by voting for the iconic historic city as one of Northern Ireland's Best Places.
"With Armagh's rich Georgian heritage, striking architecture, beautiful landscapes and inspirational artistic culture it is easy to see why the oldest city in Ireland is such a popular place to live, work and visit."
Nominations for Northern Ireland's Best Places were submitted from the public in April.
A judging panel whittled the nomination list down to 10 finalists, which the public voted for over six weeks in September and October.
The 10 finalists were: Antrim Historic Core; Country Antrim, Merville Garden Village; Country Antrim, Armagh Historic Core; County Armagh, Connswater Community Greenway; Belfast, The Cathedral Quarter; Belfast, Giant's Causeway; County Antrim, Rathlin Island; County Antrim, Lough Erne; County Fermanagh, Derry/ Londonderry Historic Core, Peace Bridge and Ebrington; County Londonderry and, Newcastle and the Mournes; County Down.
Sign Up To Our Newsletter