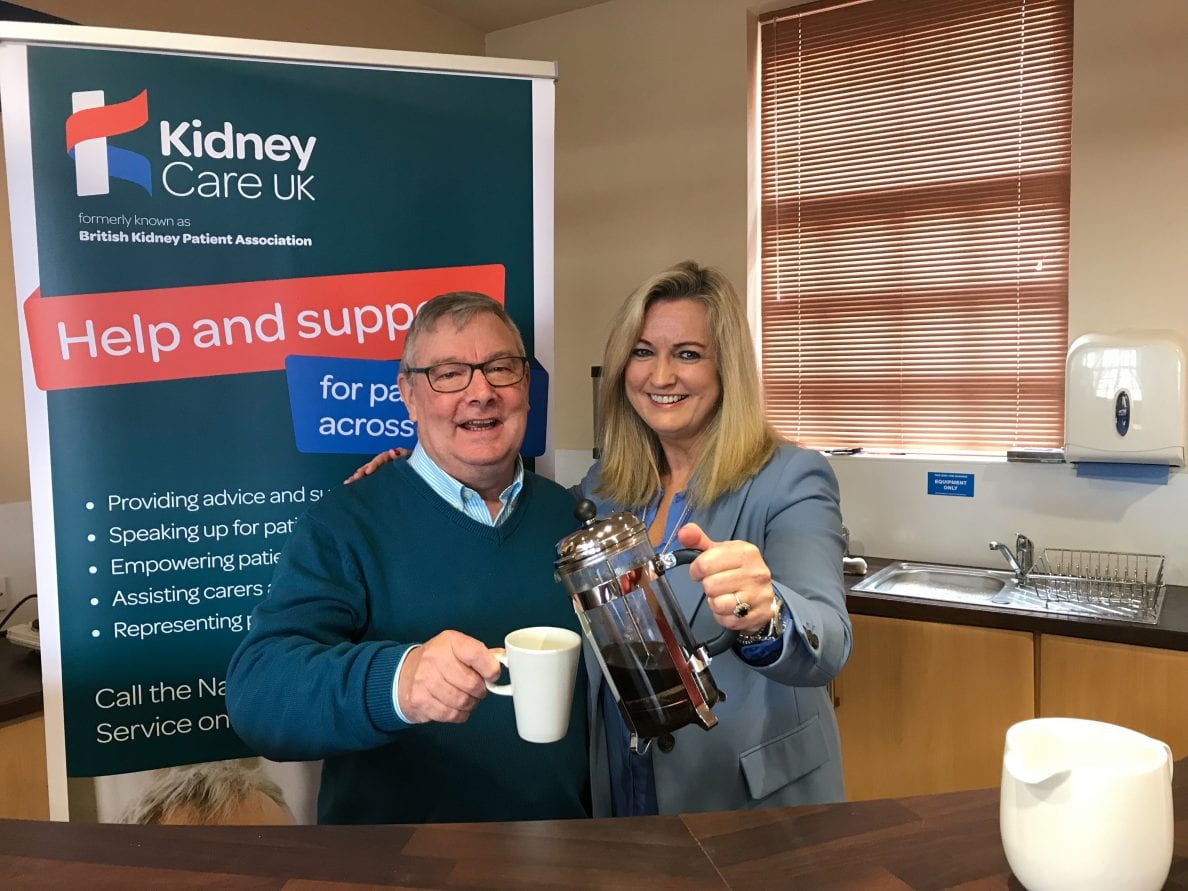 Armagh's Hartford Friendship Club will raise funds to help local kidney patients when they hold their annual coffee morning.
---
The event, to be held at the Masonic Hall on Saturday, March 30, is in aid of Kidney Care UK.
In January, club members hosted Jo-Anne Dobson, Kidney Care UK Northern Ireland Ambassador, as guest speaker at their first meeting of the New Year.
Jo-Anne talked about her own living kidney donation journey and the work of the charity in providing dedicated practical and emotional patient support.
Encouraging people to attend the annual event, club chairperson Alex Stinson said: "I extend a very warm Hartford welcome to everyone to come along and join us on the day, to enjoy a cuppa and some chat.
"Earlier this year our club decided to benefit local kidney patients after hearing about the important work which Jo-Anne Dobson does through Kidney Care UK.
"Kidney disease touches so many families and providing dedicated support to local patients is crucially important.  Our annual Coffee Morning is always a great way to reconnect with people and to have a cuppa and some cake while knowing that you are helping to support a great cause."
Jo-Anne Dobson added: "I would like to commend Alex and the Hartford Club members for their unstinting support for kidney patients and my charity Kidney Care UK.
"I have a life-long passion for promoting organ donation and it was an honour to talk to club members about donating a kidney to my son Mark, as well as the life-saving and changing power of organ donation.
"I am really looking forward to the coffee morning and getting the chance to meet and chat with people about the work which we do every single day to help kidney patients and their families."
---
The Hartford Friendship Club Coffee Morning takes place from 10.30am until 12.30pm, at Armagh Masonic Hall in Charlemont Gardens, just off The Mall.
If you can help support Kidney Patients in Northern Ireland in any way you can contact Jo-Anne by email at ambassadorni@kidneycareuk.org. You can also find out how Kidney Care UK can support you or how you can get involved and support the charity by visiting kidneycareuk.org.
Sign Up To Our Newsletter