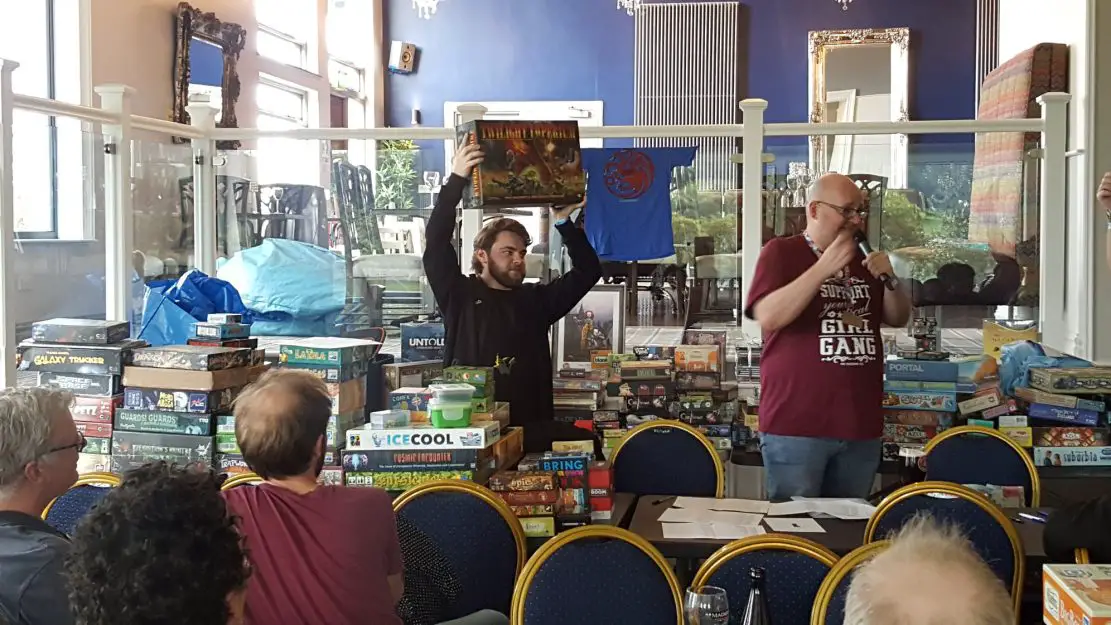 Armagh's newest gaming convention proved a rousing success after the event raised £700 for charity in its first year.
Armaghged(C)on, which took place in the Armagh Golf Club, is a gaming and role playing convention set up by friends Viv Keenan and Pete Somerville.
Speaking to Armagh I, Viv (pictured below), who is registered blind, said: "I am delighted by the turn out, normally other conventions in their first year would have around 20 to 30 people but we sold 89 tickets.
"We are not part of a bigger club or group so we had a slight bit of negativity from some gaming groups but we just ploughed on and it worked out quite well."
The convention was a blend of table top board games, role playing games and magic. There was also a special prize up for grabs as the convention held a Catan – a strategy board game – qualifier for the UK championships.
Said Viv: "We were actually able to send someone to the UK final of the Catan championships, which takes place this weekend at the UK Games Convention in Birmingham.
"We had a qualifier; it was an official tournament with three games as preliminaries and a final declaring the winner," she explained.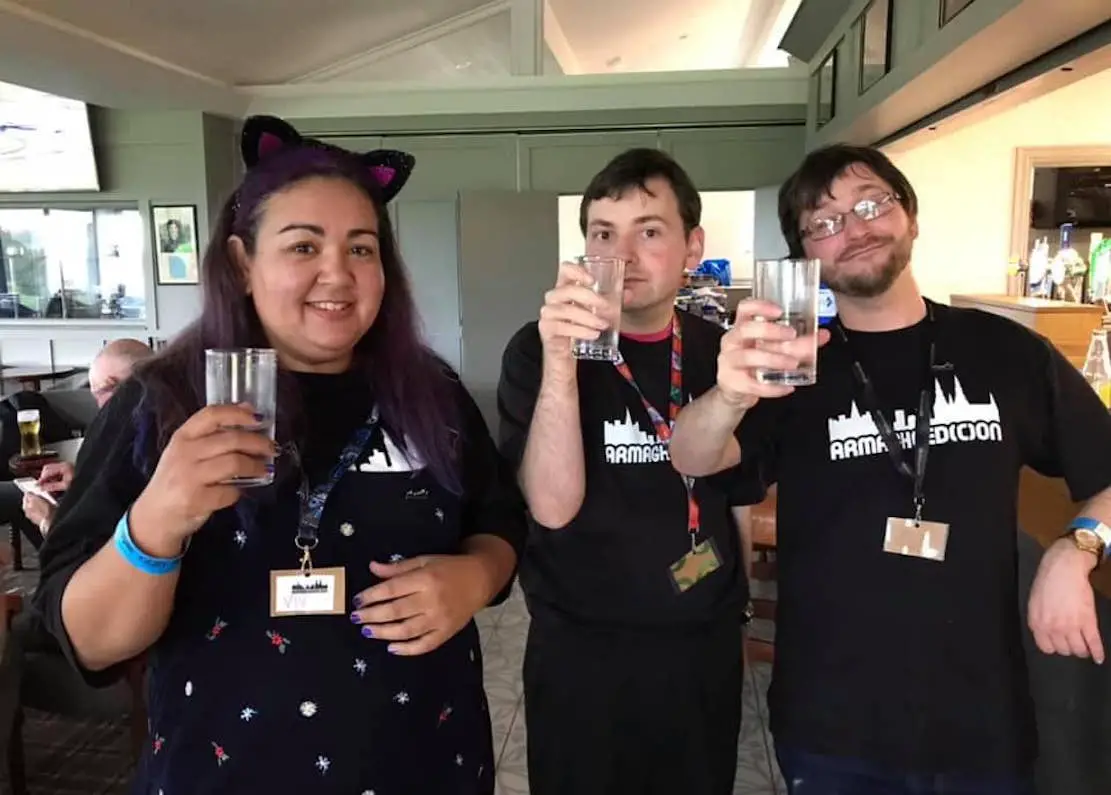 Money was raised for two charities; the Guide Dogs and Autism NI, through an auction, a quiz and a raffle.
Viv said: "I have seen the benefit of guide dogs, I don't have one but it is something I will be considering for the future.
"Pete's brother has Aspergers and Autism NI have really helped his family, so that's why we chose those charities."
"It was an amazing success, the feedback on social media has been unbelievable."
Explaining how she decided on the convention, Viv said: "We got the idea from a convention in England called Lobstercon, which has been running for 20 years, it is run by London on board a massive gaming club; they have meetings everyday.
"Every May and November, they take over a hotel in Eastbourne and have a weekend away by the sea, so we decided to have a weekend away in Armagh, because it is a beautiful city, hence Armaghged(C)on.
"I think Armagh is beautiful and more people need to be reminded of that; I think it is often forgotten about because of the lack of a train station – it's like a village but a city.
"Pete is originally from Armagh but now works in Belfast; I live in Belfast but from Brighton via Seychelles. I have been living in Northern Ireland for 16 years and wouldn't live anywhere else."
The convention was such a success that Viv and Pete are already making plans for next years instalment with promises to make it bigger and better.
Sign Up To Our Newsletter