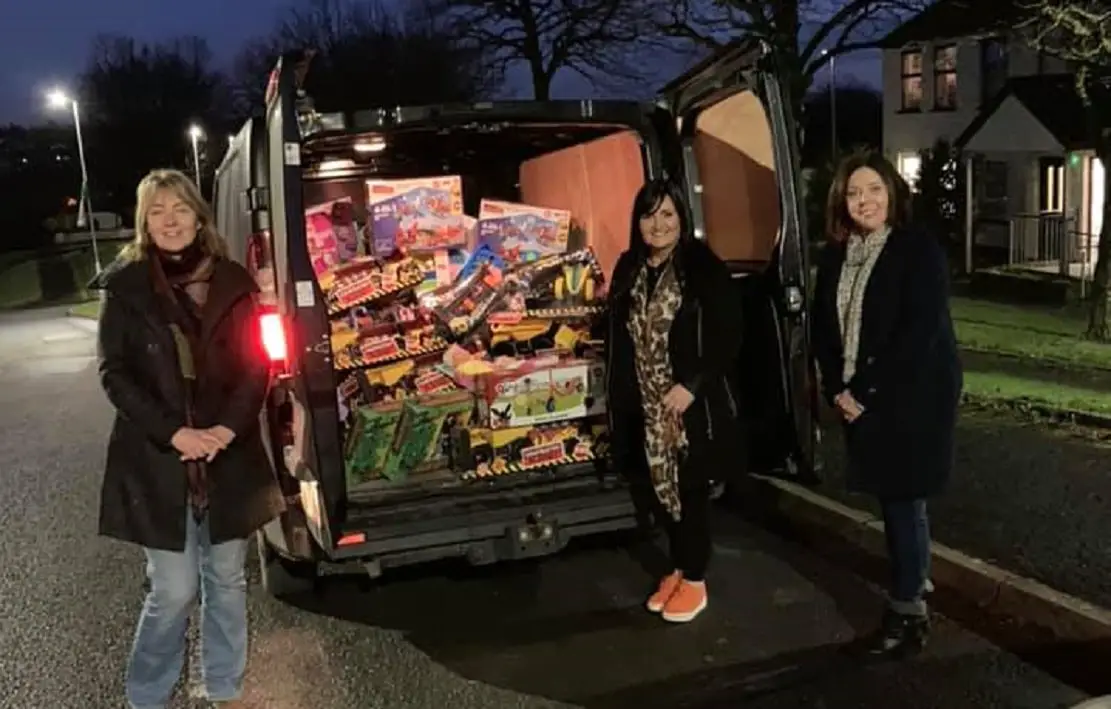 An Armagh youth group which set up a toy appeal to make sure no child gets left out this year has been overwhelmed by the support.
The SPRING Trust Ltd, based in the west of the city, have been working with young people in the area for almost 23 years, engaging in activities such as volunteering, well being programmes and accredited training.
Speaking to Armagh I, Kate Martin, of SPRING, explained how this was actually all the brainchild of the young people who are part of the group.
She said: "Other years, the young people would have done inter-generational programmes. We would have done hampers or different things for pensioners
"But because of everything that has happened and hearing of people losing their jobs, even some of their own family, they just wanted to help out."
Much of the work with young people over the last number of months has been outdoors and it was during one such encounter that the idea was born.
Kate said: "They wanted to just get a few toys for the young ones. We talked to Cool FM about it and they agreed  to help us out. It was just a case of the young people wanting to give back.
"We started off thinking we will get a few things gathered but the generosity of the community has just been overwhelming."
Enable Care Services, who are based in Aughnacloy, made a donation of £1,000 worth of toys.
Sinn Fein Councillor Jackie Donnelly, who made the donation on their behalf, told Armagh I: "I work for Enable Care Services and they kindly donated the £1,000 as long as I was prepared to go and get the shop.
"I didn't mind it as I have no babies anymore so it was a pleasure! As a mother it is such a touching thing as so many wee kids won't be getting a whole pile this year but the response has been remarkable."
She added: "There are going to be a lot of happy children on Christmas morning. Kate Martin and Roma Carlisle do some amazing work with the young people and have been doing a great job for years."
Along with the van load donated by Enable Care Services, Kate said there could possibly be another six vans' worth!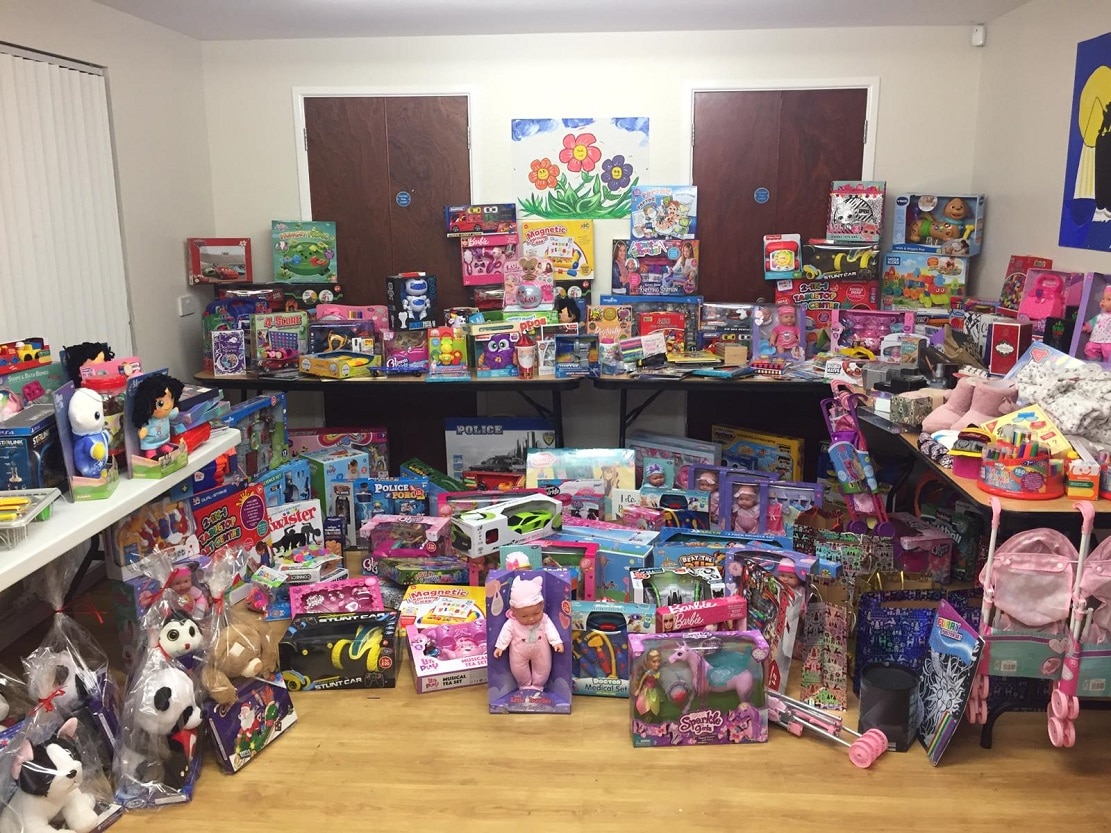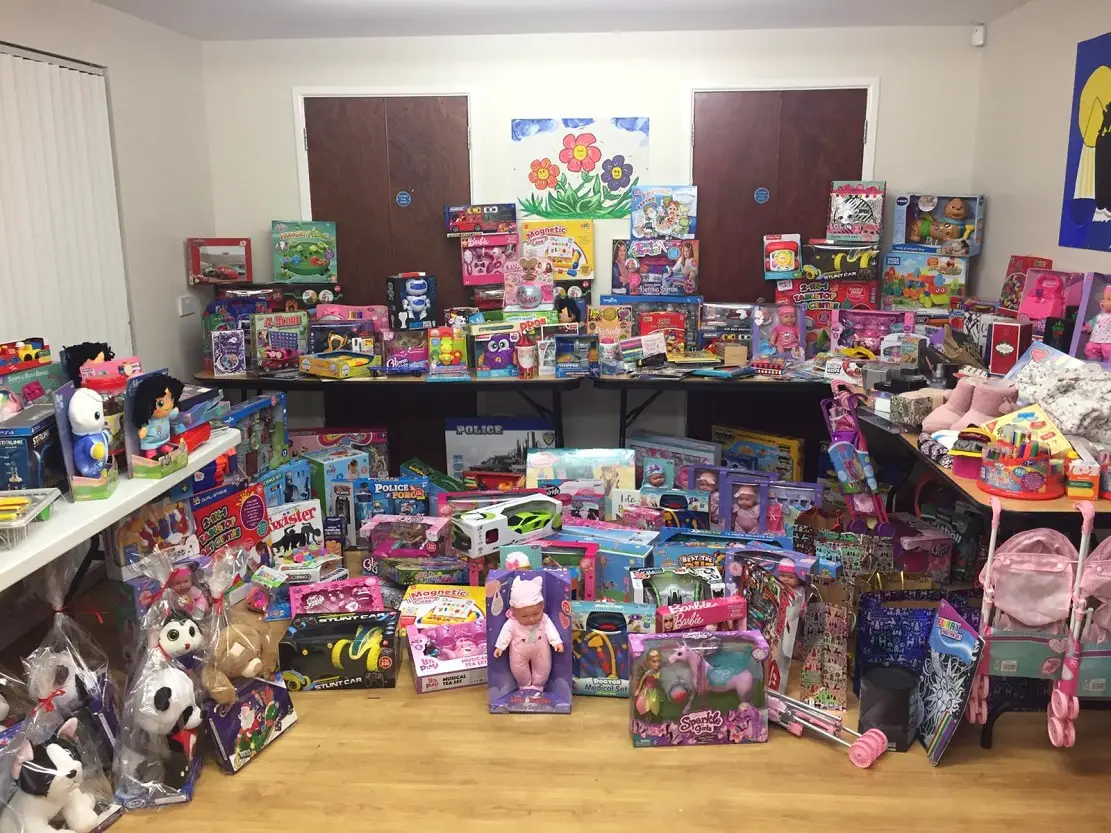 The appeal had been due to run until December 6 but due to restrictions and the closing of retail this was brought forward to December 3.
Next up for the SPRING group is sorting the presents into age groups and getting them delivered for the big day, alongside a food bank collection which they have also been running.
Kate said: "They really are a great bunch of young people. They are the future.
"Some of them have already been saying I wonder who will get my gift? And I have been saying to them how grateful they will feel come Christmas morning, having made it that bit easier for another family."
Sign Up To Our Newsletter