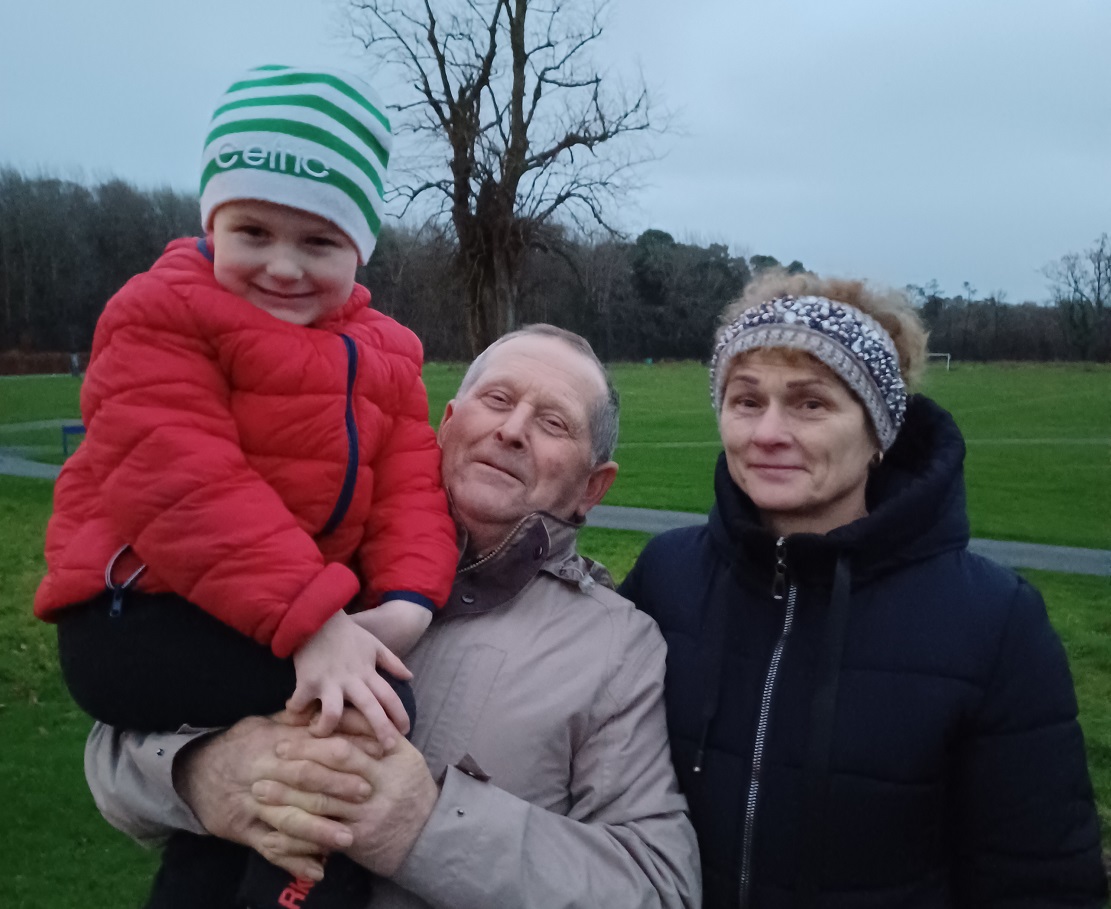 A Ukrainian woman living in Co Armagh has spoken of her concerns for her family and friends back in the besieged city Kyiv.
Oksana Cartmill, an English teacher who is married to a local man and lives in Ballyhegan with her two sons, has been keeping in close contact with her parents.
They had been due to visit her this week but have opted to stay in Ukraine.
They are also offering sanctuary to three sets of relatives who have fled the city of Kyiv, which has come under bombardment from Russian forces.
Oksana's cousin Nataliya Vakuliuk, from Armagh, had also gone to Ukraine to visit relatives just a week before war broke out.
She had been due to fly back from Kyiv but, with flights cancelled, managed to cross the border into Poland and arrived back safely in Armagh on Saturday.
Said Oksana: "It would usually take four or five hours to make that bus journey but it took her 16 hours because of all the traffic and people queuing to leave.
"There were women with small kids trying to get out of the country.
"It was extremely stressful for her. It's different seeing things on the TV and actually being there,  seeing people running and trying to get away.
"She can't cope with the thought of how destroyed the country is already. Obviously, Ireland is home but where you are born is the closest to your heart.
"My parents were meant to fly back with her for a visit but they have stayed."
Okama said she is constantly worried about her parents, who live in the Volyn region, about 75 miles from the Polish border and the same distance from the Russian border.
"It's quiet where they live but on the first day the Russians started bombing, they hit an old air base near them," she said.
"One moment you have a peaceful life and the next, everything is on fire. You don' t know what's going to happen next. You try not to think 'is this the last time I'll talk to them or see them?' You just have to think, 'this will be over soon'."
Oksana added that many people are not aware there had been fighting and deaths for eight years prior to this, with 14,000 people killed.
But she added that no one thought it was going to come to this.
"It's surreal. How can anyone do this in this day and age? It's unbelievable. I was there just last July with my two boys, and it was all peaceful," she said.
"The whole world is absolutely shocked. Putin lives in the past and there is no future for him. No one supports him.
"We forget about the Russians too. They didn't have a great life before Covid.  Now, the while world hates them and it's not their fault."
Meanwhile, Oksana has been lending her support to the Ukrainians in Northern Ireland group which is collecting items to send over and are also holding another peaceful protest in Belfast.
Sign Up To Our Newsletter