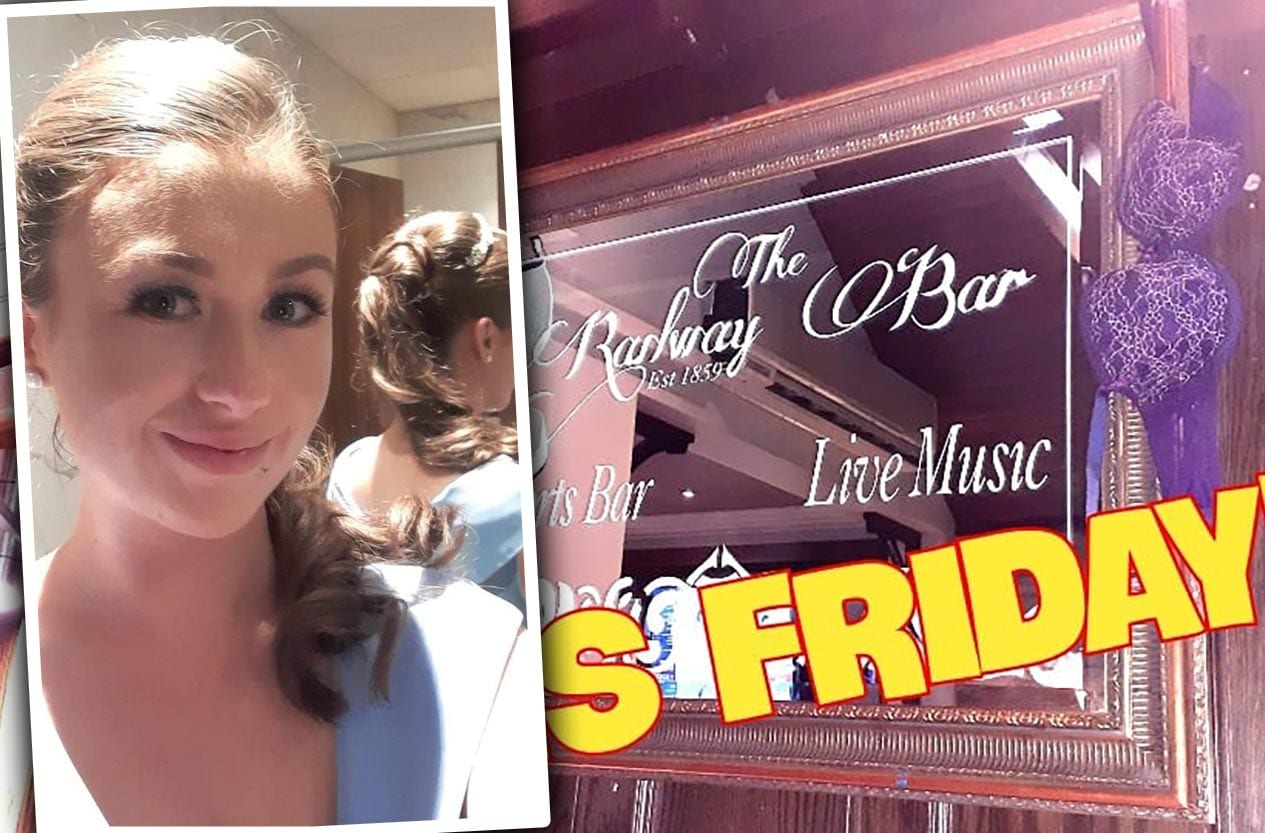 An Armagh woman, who has a gene mutation that making her more susceptible to breast cancer, will be saying goodbye to her long locks in a bid to do her part for cancer awareness,
Danielle Conlon will be braving the shave this Friday in order to raise money for Cancer Research UK.
The cut is scheduled for Mickey Kelly's Bar in Armagh on October 11, where there will be a raffle, with loads of prizes up for grabs, including shaving a patch of Danielle's hair.
Speaking to Armagh I, Danielle said: "I think I have always wanted to shave my head, just for the craic, but this gives me an excuse for it.
"So I won't be nervous, although it depends who is doing, but I do have a bouncer there just in case."
The driving force behind Danielle's bold move was her close family connection to breast cancer.
"On my mum's side, her aunties died within three weeks of each other, and they had been through breast cancer, both of them throughout their lives," Danielle explained.
"But on my dad's side we have the BRCA gene, it is just for us all to get together and have a bit of craic."
The BRCA gene mutations increase the risk of developing both breast and ovarian cancer for those who carry it.
Danielle added: "Our family doesn't get together that much and I was living in Rome, so I missed a lot of this when I was out there, and this is a way of showing them I am there for them."
As for the night itself, Danielle said: "We have 50-odd prizes for the raffle; I have been getting them from businesses in Armagh and the response has been amazing."
Given the time of year Danielle says that many have questioned her choice but she insists she will just invest in a few woolly hats.
She will also be donating her hair from the night to the Little Princess Trust for wigs to be fashioned for young people going through treatment.
It is set to be a fun night for all with plenty of prizes up for grabs along with entertainment to follow.
To donate, go visit Danielle's fund me page.
Sign Up To Our Newsletter