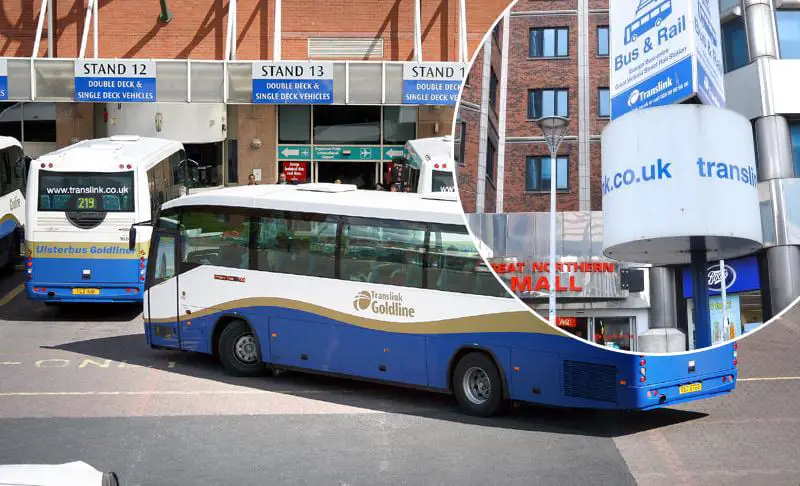 A county Armagh woman was left angry and frustrated after what she described as racial discrimination by a Translink bus driver on Thursday evening.
Latin American-born Ana Zambrano had recently moved to Armagh city and was attempting to board a bus at Belfast's Europa Buscentre when the driver allegedly refused her entry.
Ms Zambrano, speaking to Armagh I, said: "I arrived at Belfast Europa bus stand at 18.45 (exactly 18.45) to get on the 250/251 Armagh express. The bus was at the stand with the doors closing.
"The driver saw me but refused to let me on; he looked at me, pointed to his wrist watch – time on station clock said 18.45 – started his engine and left me standing before reversing his bus and leaving."
She added: "I am absolutely disgusted at the attitude of this driver.
"I pay over £240 a month to travel to Belfast from Armagh five days a week, Tuesday to Satuday, for work.
"I had no choice but to pay again to travel to Portadown. I then had to wait another hour before my partner could pick me up from there.
"It's so frustrating. The journey from Belfast to Armagh is limited at that time of day, which meant I would have to wait an hour and 20 minutes for the next express to Armagh. What frustrates me the most about this incident is that this bus always arrives too early at Portadown.
"I feel very upset and angry about the whole matter. I am very new to this city and was left feeling disappointed and racially discriminated against by the bus driver and the company."
A Translink spokesperson told Armagh I: "We are aware of this passenger's complaint, which is currently under investigation and we will respond to her within fifteen working days, as outlined in our Passengers Charter."
Read more news:
Exclusive: Gaol developer tells Armagh I his fears for future of £23m hotel plans
Armagh woman 'delighted' with support following Fight on for Annie gala ball
Tributes to man who died during charity cycle on Sunday
Over £2000, jewellery, passports and more taken in cruel Co Armagh burglary
Supermodel and 80s icon: 'I want to come back and find my roots in Armagh'
Sign Up To Our Newsletter