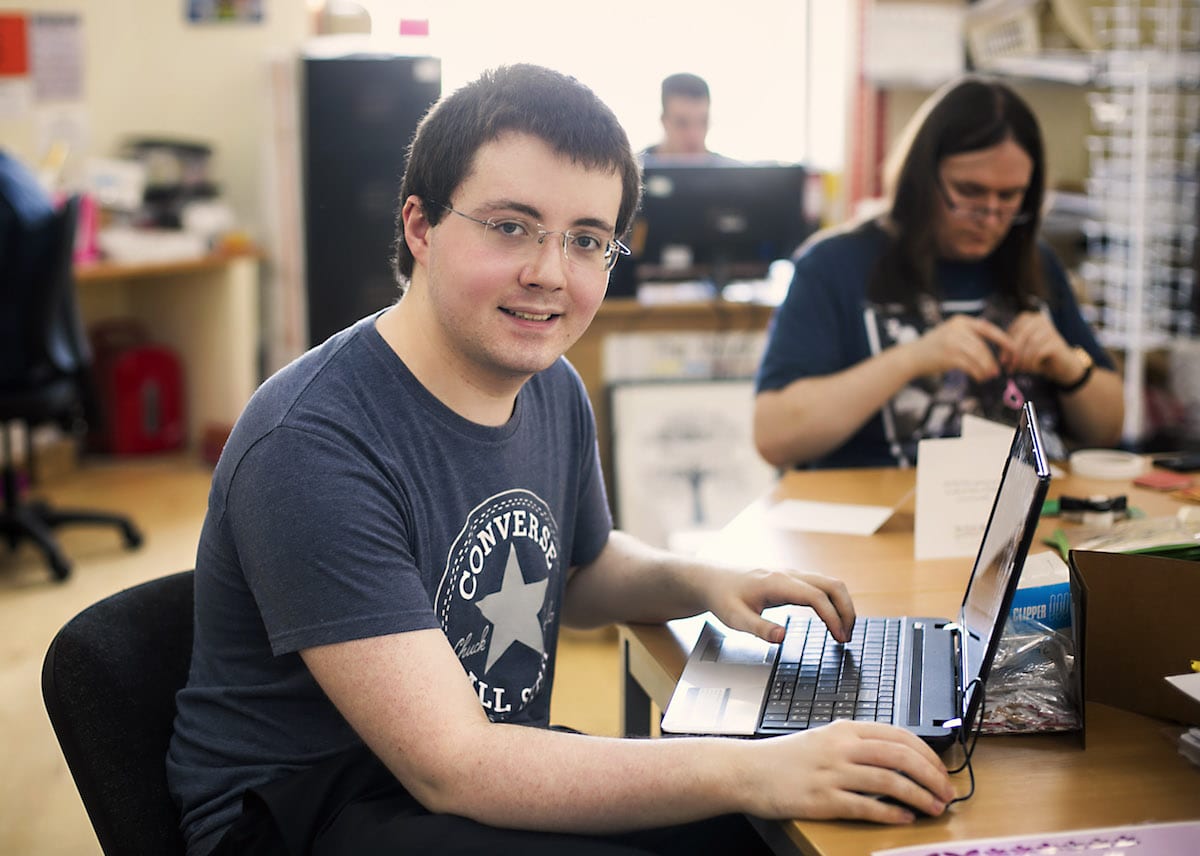 A young man from Armagh has spoken out about the difficulties of dealing with an often misunderstood mental health condition.
Declan Campbell was just 14 when he was diagnosed with anxiety, depression and Obsessive-Compulsion Disorder (OCD), a much misunderstood and distressing condition that can cause anxiety, obsessional thoughts and repetitive impulses.
OCD, which affects as many as 12 in every 1,000 people, can be so debilitating that the World Health Organisation has ranked it in the top 10 most disabling illnesses in terms of lost earnings and impact on quality of life.
As a young teenager, that alone would have been a lot for Declan, now 20, to cope with.
But just two years later a 16-year-old Declan got the devastating news that he was also losing his eyesight.
"That was a very stressful time for me," he said. "Finding out about my eyesight but not knowing when or how I could lose my sight was very hard to deal with. I was also in the middle of school exams, and I started breaking out in painful eczema.
"That's when my OCD got even worse. I got a lot of help when I was at school, and was referred to CAHMS for CBT sessions, but when I turned 18 and left school, there wasn't much support. When I was 19, I was also given a diagnosis of Asperger Syndrome, which I am still coming to terms with."
But although life has been hard at times, Declan hasn't let his health conditions hold him back. In fact, he is now using his experiences to support other people as part of Big Lottery Fund's young people's group, helping to make decisions on which projects receive millions of pounds of National Lottery funding.
So what does a normal day feel like for a young person with OCD?
"Contamination issues are a huge part of my OCD. I can't eat anything that isn't prepared by my mum as I'm terrified that I'll get sick," he explained.
"Even preparing my own food causes OCD related anxiety. I can't go on holidays either. It can also affect how I travel as I could be sitting beside someone on the bus who may start coughing which causes me to hyperventilate. I've become very good at hiding my anxiety as I've had to do that for a number of years now.
"My mum is probably the person who understands most and helps me cope with my condition. She has been brilliant and very supportive. Other people don't really know what to say and sometimes make a joke about it which can make me feel isolated and alone.
"There's no such thing as having a 'touch of OCD', as it belittles those of us who really do suffer from it. People don't realise that unless it has a serious impact on their daily living, it is not really OCD."
With so much to cope with, at 18 Declan decided to take a year out of education.
"After my A-Levels, I felt completely burnt out, coping with so many health conditions on top of the exams, so I took a year out of education and training. I felt it was important to focus on my health conditions, particularly the OCD."
Declan's role with Big Lottery Fund is just one of his accomplishments.
He has been a member of Barnardo's Disabled Young People's Participation Project and has advised policy and decision makers on issues facing young people with disabilities.
In the past year, being involved in the Big Lottery Fund's young people's group has helped Declan come out of his shell. It has driven him to go public about his conditions in the hope that other people will ask for help.
"I think I can offer a bit of insight into what it's like for a young person who has a mental health issue. I also think it's great that young people like me are getting the chance to make decisions on where the National Lottery funding is going. It feels like our views are being taken seriously and I'm very proud to be involved.
"Things are going much better now – since I got a diagnosis of Asperger Syndrome, I've been doing work experience in the Print Room in Armagh, which supports young people with Autistic Spectrum Disorder. I enjoy word processing tasks like typing up wedding booklets. It's really improved my confidence.
"I've also got my education back on track and I'm really excited to be starting an Open University course in history and politics in October. A few years ago I never thought that would have been possible.
"My mum says I'm her inspiration and I feel proud of what I have achieved so far. I feel like I can become better and stronger because of the difficult things that have happened to me so far.
"I'd like to reach out to other young people who have felt isolated, anxious or afraid, to tell them that there's light at the end of the tunnel and that you can deal with the problems and still live a good life."
Sign Up To Our Newsletter