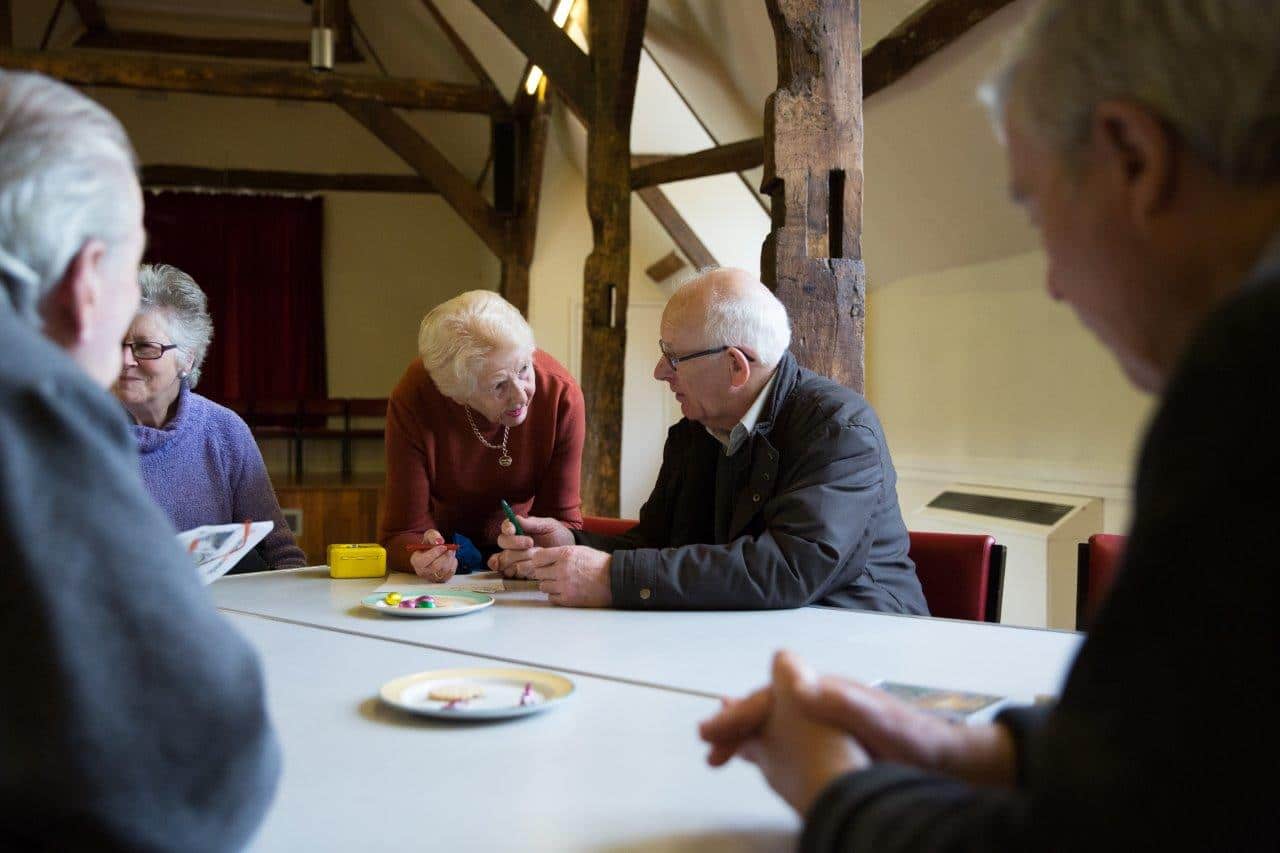 An Armagh group that have continued throughout the pandemic to support local people affected sight loss are holding their next call on Wednesday, October 6 at 11am.
The Armagh Macular Society telephone support group provides practical advice, emotional support and much-needed social contact for anyone affected by macular disease, the UK's biggest cause of sight loss.
The group is one of more than 400 organised by leading sight loss charity the Macular Society. The charity introduced a new range of online and telephone services when the pandemic first struck last year.
Since then, the Armagh group have been holding monthly calls, which take place on the first Wednesday of every month at 11am. Family members and friends of those affected are also very welcome to join.
Macular disease is a condition that affects the central vision, with around 1.5 million people nationwide currently diagnosed and many more at risk. It can have a devastating effect on people's lives, leaving them unable to drive, read or see faces. Many people affected describe losing their sight as being similar to bereavement. There is still no cure and most types of the disease are not treatable.
Age-related macular degeneration (AMD) is the most common form of macular disease, affecting more than 600,000 people, usually over the age of 50.
Emma Baxter, Macular Society regional manager, said: "Whilst it's great that social restrictions have eased, people's health and wellbeing remain our priority. However, it's also absolutely vital that everyone who needs our support continues to receive it. We are still on the end of the phone and would strongly urge anyone to call us if they do need our assistance.
"The telephone groups offer help in understanding macular disease and coming to terms with sight loss; exactly the way that our face-to-face support groups do. They also help us to ensure that everyone is kept up to date with all the current news and information. But most importantly, they allow people with macular disease to continue to take part in social activities, helping to reduce feelings of loneliness and isolation."
If you would like to call in to the group, or for more information about additional support services available locally, please contact Emma on 07879 529267 or email emma.baxter@macularsociety.org
For information on other services currently available from the Macular Society, please call the charity's Advice and Information Service on 0300 3030 111 or email help@macularsociety.org
Sign Up To Our Newsletter