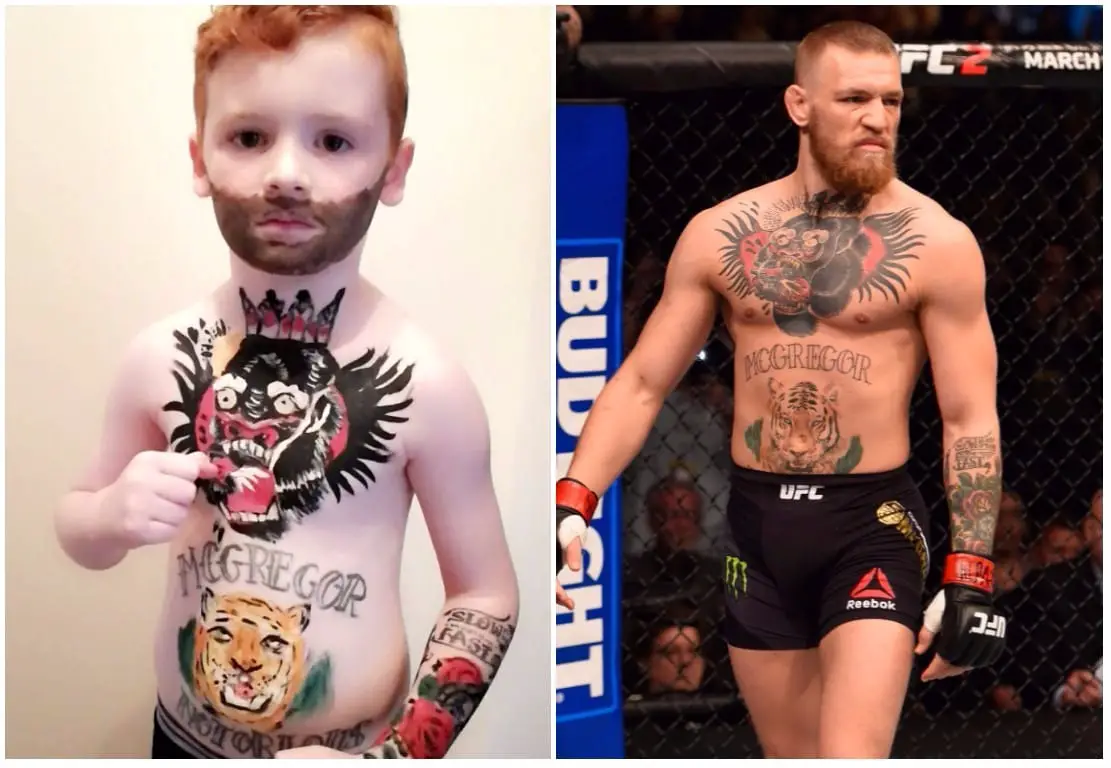 Guess who this young lad's idol is?
Eight-year-old Josh Cunningham's fancy dress homage to Conor McGregor is incredible.
And mum Gemma is the creative mind behind the painstaking recreation of the Notorious' body art.
Complete with his trademark beard, Josh also has massive tattoos painted across his stomach, chest and arm.
On his chest is the gorilla, wearing a crown and carrying a heart between its teeth, while artwork on the stomach shows a tiger's head, with 'McGregor' written above and 'Notorious' below. Other 'tattoos' include his left forearm, featuring a dagger and rose.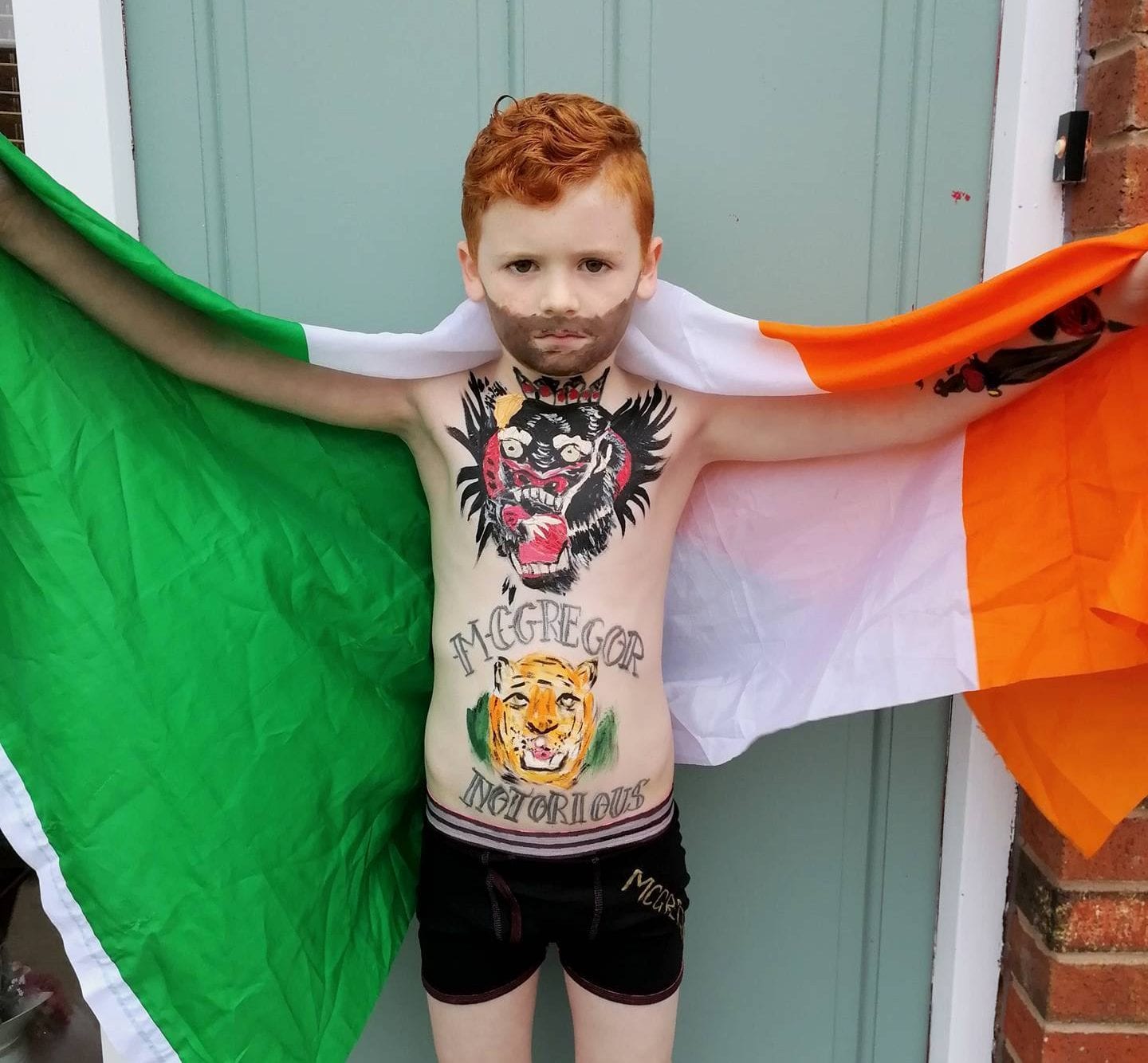 The effort was for a family Hallowe'en party last night (Saturday), and Josh was the star of the evening.
Gemma admits that it was a labour of love for her as they are all big fans of the Irish legend.
"I did the artwork which took about an hour to do.
"We are huge Conor McGregor fans. We haven't missed an interview, documentary, weigh in, or fight of his, and have even travelled to see him in Dublin and in Vegas when he knocked Aldo out in 13 seconds!"
Now that is what you call McGregor loyal – and we reckon The Notorious himself would think Josh is an absolute knock-out!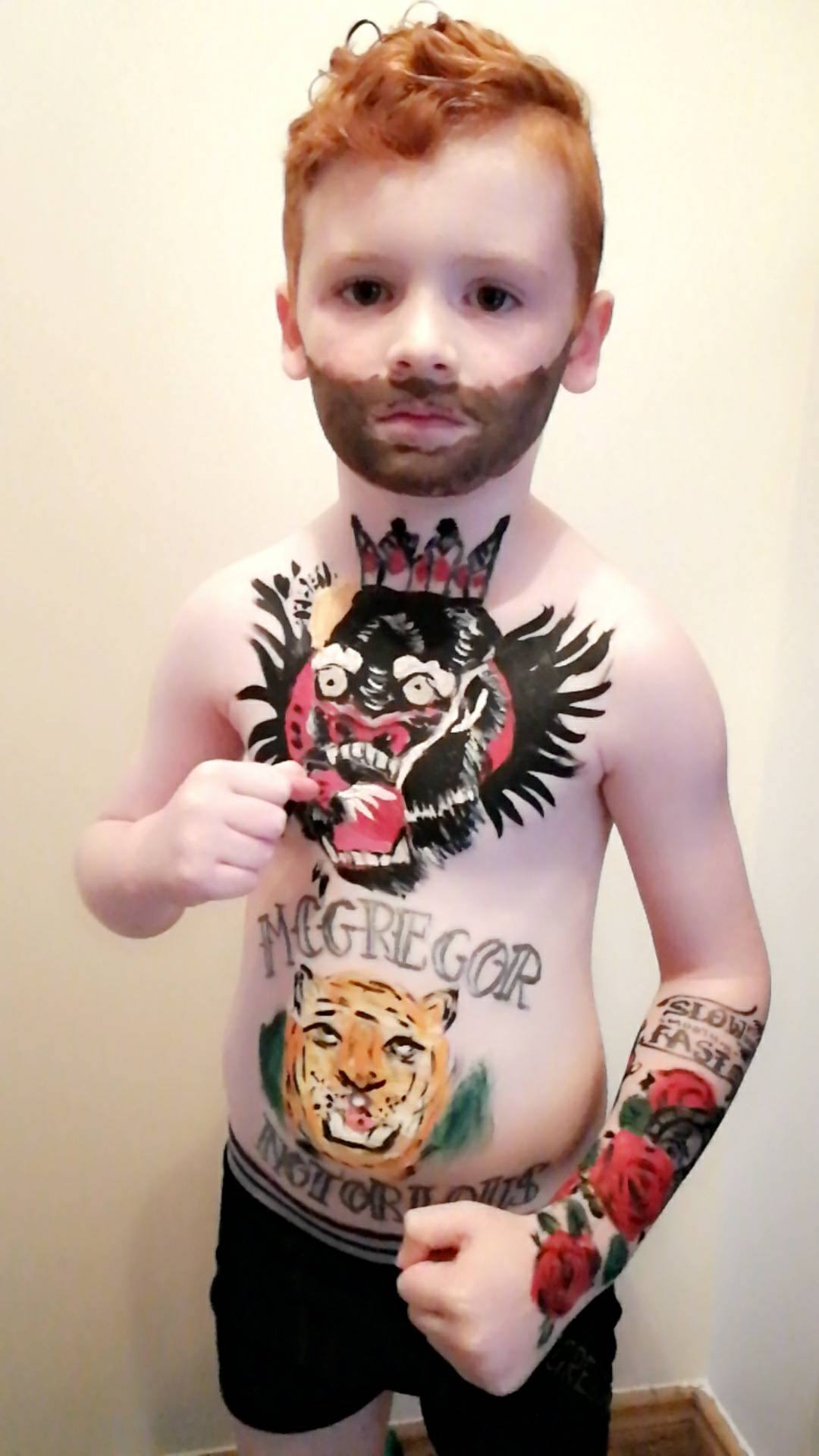 Sign Up To Our Newsletter