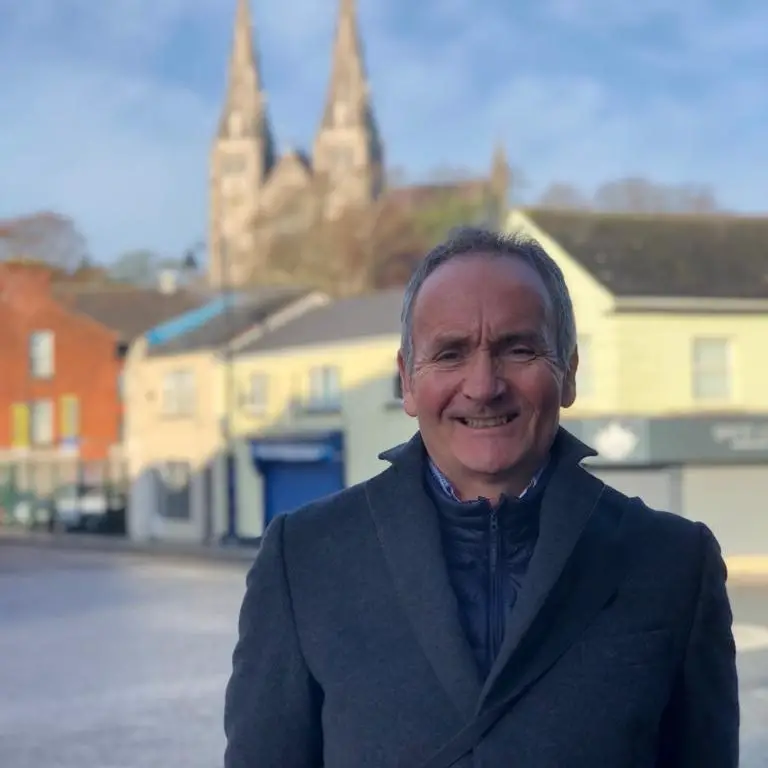 An Armagh man who is the principal at a school in Milan has kept education a constant using technology, despite the city being quarantined because of coronavirus.
Gerry Rafferty, who grew up in the Shambles, has called the Italian metropolis his home for the best part of the last 30 years but says the lock down is "knocking the heart out of a nation".
Italy has placed up to 16 million people under quarantine as it battles to contain the spread of the virus; anyone living in Lombardy, which includes Milan, now needs special permission to travel.
Gerry began working in the city at St Louis' school, now recognised as one of the best on the continent, 27 years ago and worked his way up to Executive Principal.
Speaking to Armagh I, he said: "It is quite a big area which has been on lock down, all the schools, museums, theatres are closed, weddings have been banned, funerals have been banned as well.
"We have been kind of advised to not been within one metre of another human being, it's a real aggressive lockdown.
"All the restaurants and bars are closed at six o'clock; the Italian people are very sociable so it is knocking the heart out of a nation and it is going to have a big impact on the economy".
He added: "Football is banned now in the whole of Italy, all the skiing resorts are closed, it is really like a Hollywood movie but the important thing is not to create panic.
"There was an awful lot of that spread in Italy, when the news of lock down came loads of Italians headed for the train station to get down to Sicily, to get away, they were not thinking about infecting other people.
"I mean I could have flown home, but you have to think not of yourself but of other people".
However, with a school of 1,600 students staff at St Louis' have worked tireless to ensure that the education of the pupils is not put on hold.
Gerry said: "We were on holiday for a week on half term and then just before we came back it all kicked in, so we had to sort of think on our feet.
"We couldn't get back into the school, the fact is the teachers were all over the place; Ireland, the UK, Australia, France and the kids were also all over being on holiday, so we decided to go virtual."
The school used Google Classroom, in conjunction with BlueJeans video conferencing to ensure the continuation of teaching activities, through a guided online study program.
Gerry said "So a class of 25 kids all over Italy can be online in a virtual class with a teacher giving a lesson, it is exhausting and in the long term is probably not great for mental health but we are trying to stay positive.
"Our house is a real hive of activity at the moment; my daughter is a student at the school, my wife is a teacher and co-ordinator and I am a principal, so there is a lot going on.
"It is amazing with present technological developments in education virtually anything is possible".
Gerry says that all of the work could not be possible with out the teachers and the invest in technology by the schools owner INSPIRED.
But he believes that there are still limitations to the work, he said: "Nothing can replace the hallways of a school, we are working towards April with exams coming up and those cannot be done virtually.
"Now the exam board are going to have to think on their feet, if they put the exams back to November but then that would affect university applicants, so that is my worry as a principal at present".
Sign Up To Our Newsletter