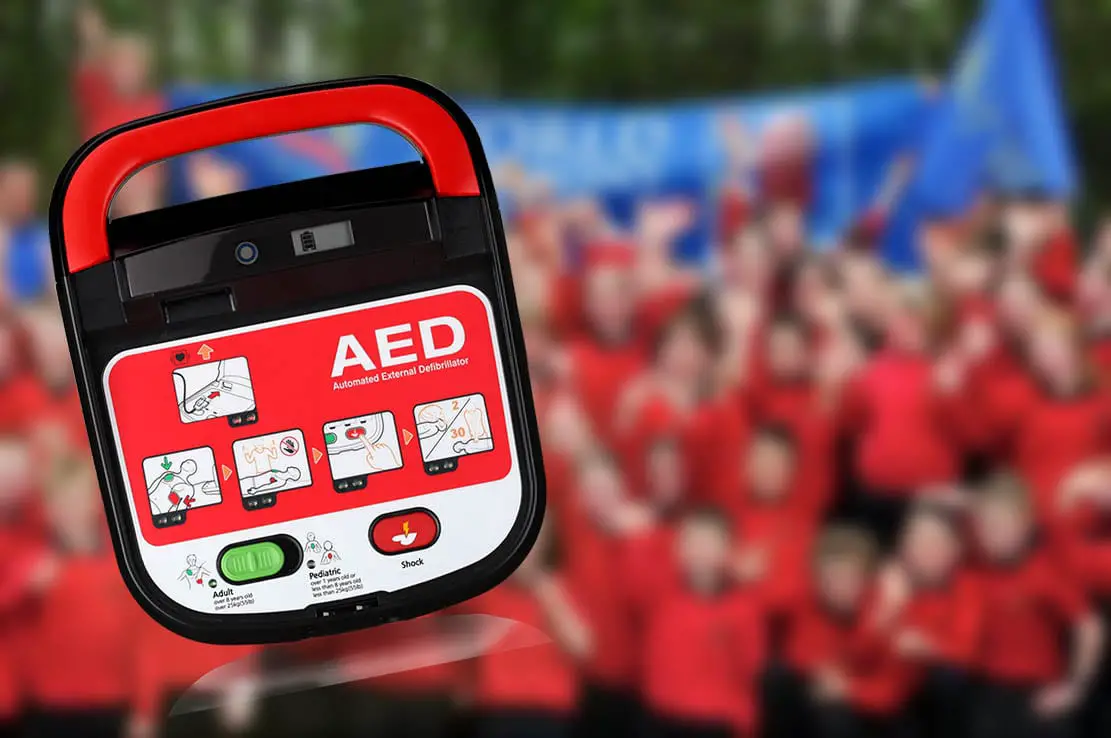 An Armagh primary school will help celebrate its 25th anniversary by fundraising for a community defibrillator.
Saints and Scholars in Armagh will be holding a raffle on Monday, December 18 in an effort to raise the funds to purchase the life-saving equipment.
The School's Parent Teacher Association are hoping to place the defibrillator outside the school gates, for use by the entire community.
Martin Smyth, chairperson for Saints and Scholars PTA, said: "We hope that the defibrillator will serve the whole Portadown Road area, as well as the school.
"We're going to be purchasing training and offering that to residents, staff and parents.
"We felt this would be a great idea and if it saves one life then it's more more than worth it.
"It's about giving back to the community, and giving that reassurance to people that this device is sitting there."
More details below.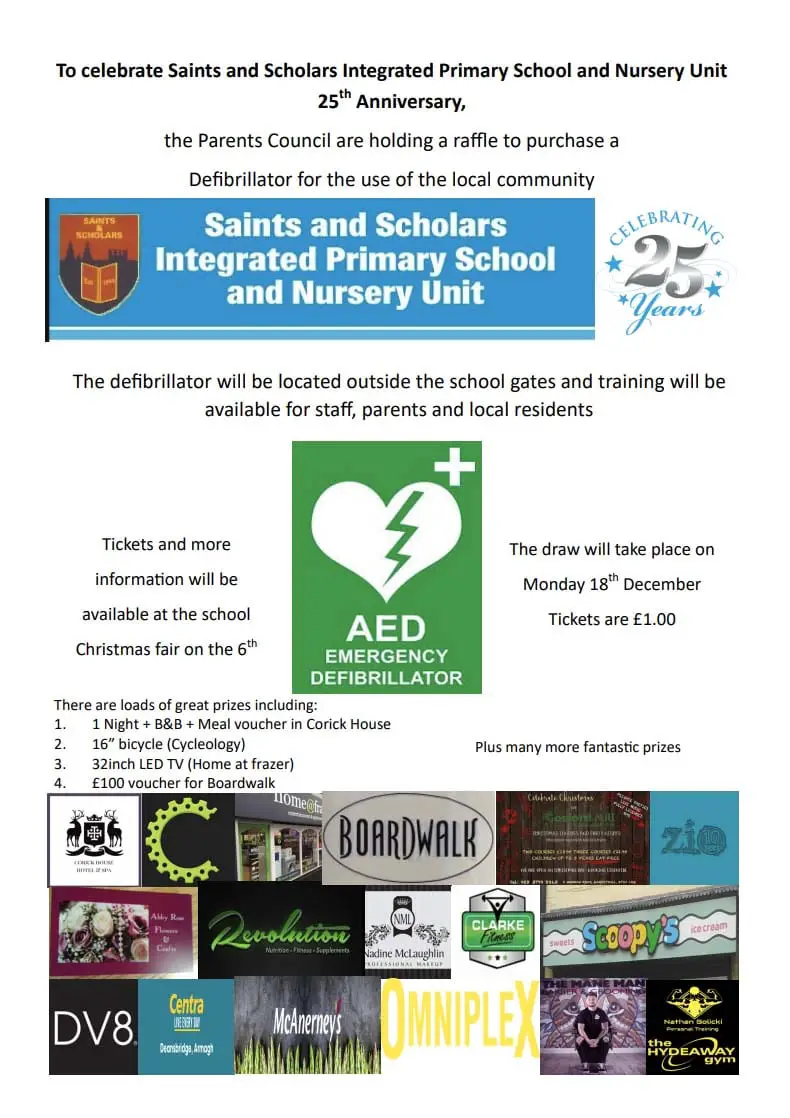 Sign Up To Our Newsletter