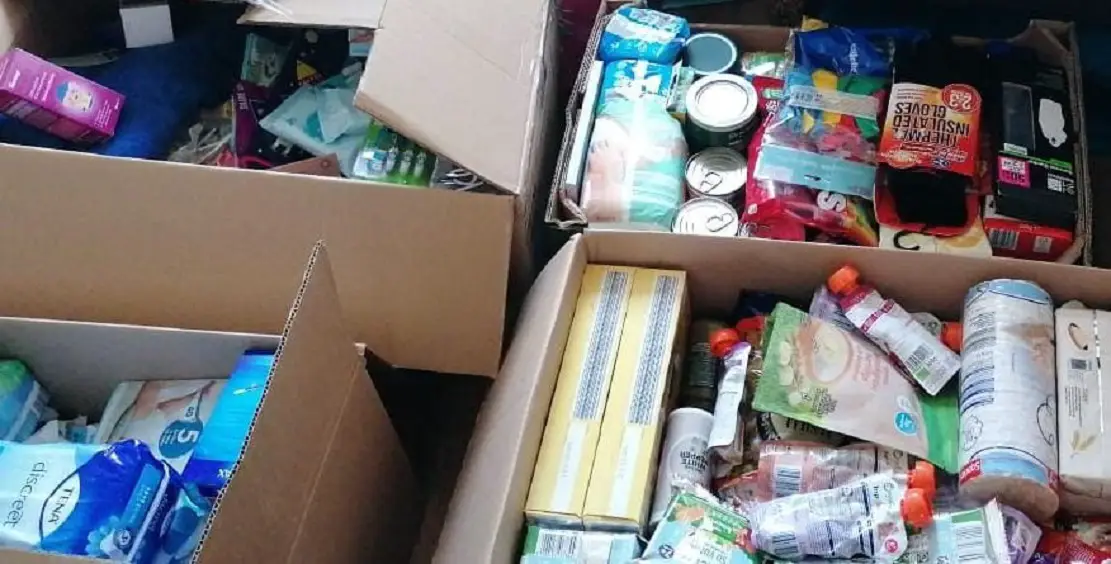 A group from the Polish community in Armagh have been moved by what they have seen in their home country following the Russian invasion of Ukraine.
We our all now well aware of the scenes on Poland's border with Ukraine as the country has now offered refuge to 280,000, according to the UN.
Moved by the scenes in her native country, Monika Ocytko-Januszewska and a group of other ladies now settled in Armagh have set up a collection point for supplies to be taken to aid the refugees.
Speaking to Armagh I, Monika explained: "We have not had a group set up in Armagh for a number of years but with the need in Ukraine we felt we needed to act and I was contacted by three other ladies who had been in the group.
"We have seen that lorries are leaving Ballymena, Belfast and Lisburn but we wanted to offer a collection point so that people did not need to travel."
A domiciliary care worker in the Southern Trust, Monika commented that her in-laws still live in Poland and have been concerned by the events of the last few days.
"Ukraine are our closest neighbours. Over 200,000 people have crossed the border into Poland mainly women and children with nothing but a suitcase," she said.
"They really need nearly everything. I have some friends that are travelling to the border to transport refugees to other towns in Poland and they won't even have child seats in order to transfer them safely."
The collection point will be at the West Armagh Consortium office on the Cathedral Road between 9am and 5pm until Thursday and then the Mullacreevie Community House on Friday before being packed up and taken to Lisburn or Belfast.
Items required include:
Bed clothes, blankets, sleeping bags, quilts, pillows
Towels, toiletries, nappies, baby food and formula
Warm socks and underwear
Antiseptic, bandages, toothpaste shampoo.
Sign Up To Our Newsletter