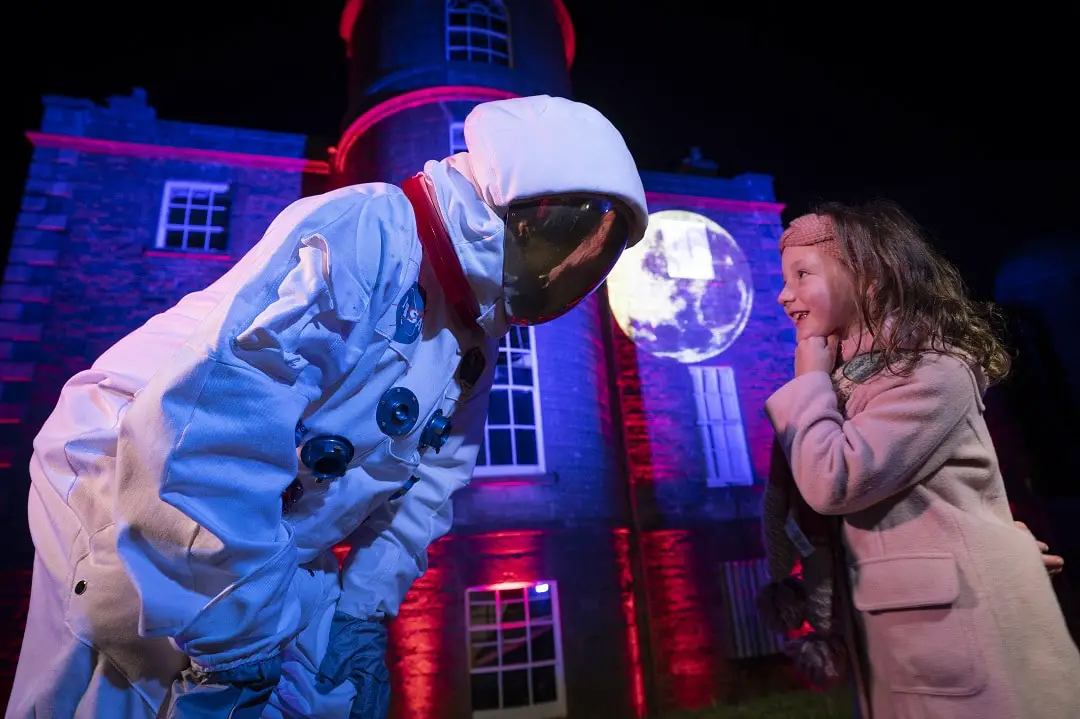 They are more used to searching for bright lights in the sky, but this month Armagh Observatory and Planetarium will shine the spotlight on its historic grounds for an illuminating outdoor family event.
Space Lights will be a new spectacular light show within the grounds of the Observatory and Planetarium running from Thursday November 26 to Sunday November 29 and Thursday December 3 to Sunday December 6.
The immersive event runs each night from 5pm until 9pm with ticket holders given specific time slots to ensure social distancing.
The grounds will be transformed into a magical world of sound and light including space themed sculptures which will provide an out of this world backdrop for the perfect 'Insta' moment.
On the 40-minute walk, rope lighting will guide visitors past a number of show-stopping installations, with animations and flame and smoke effects. Special lighting on the mature trees and foliage will also create an ethereal mood.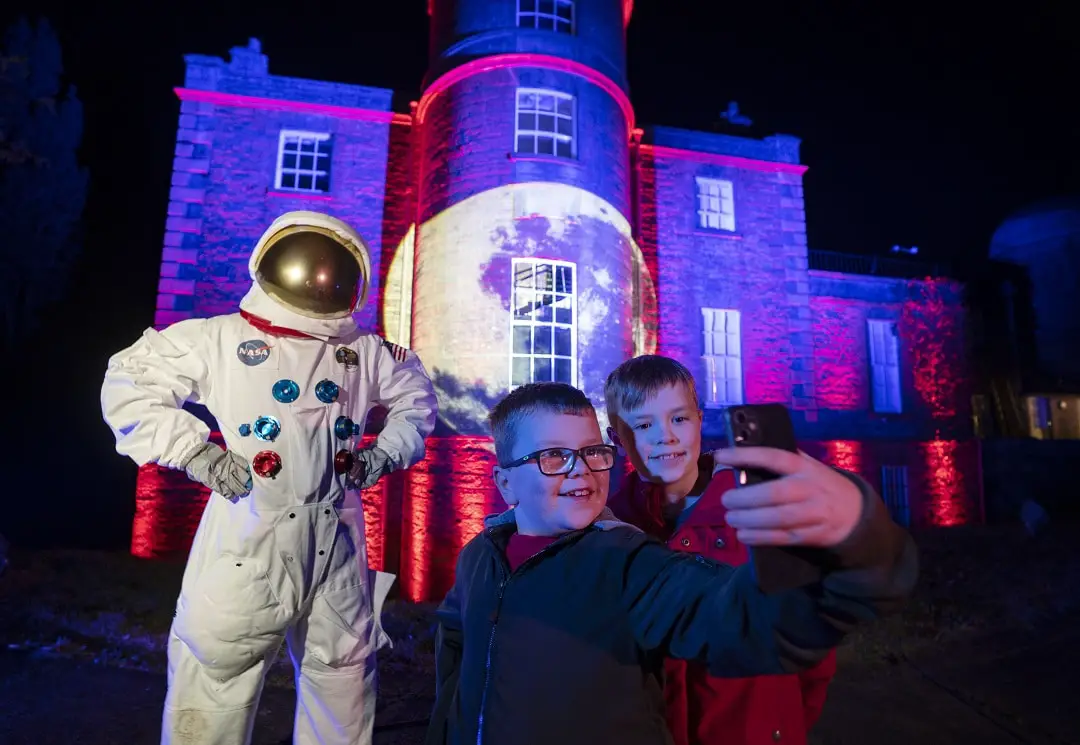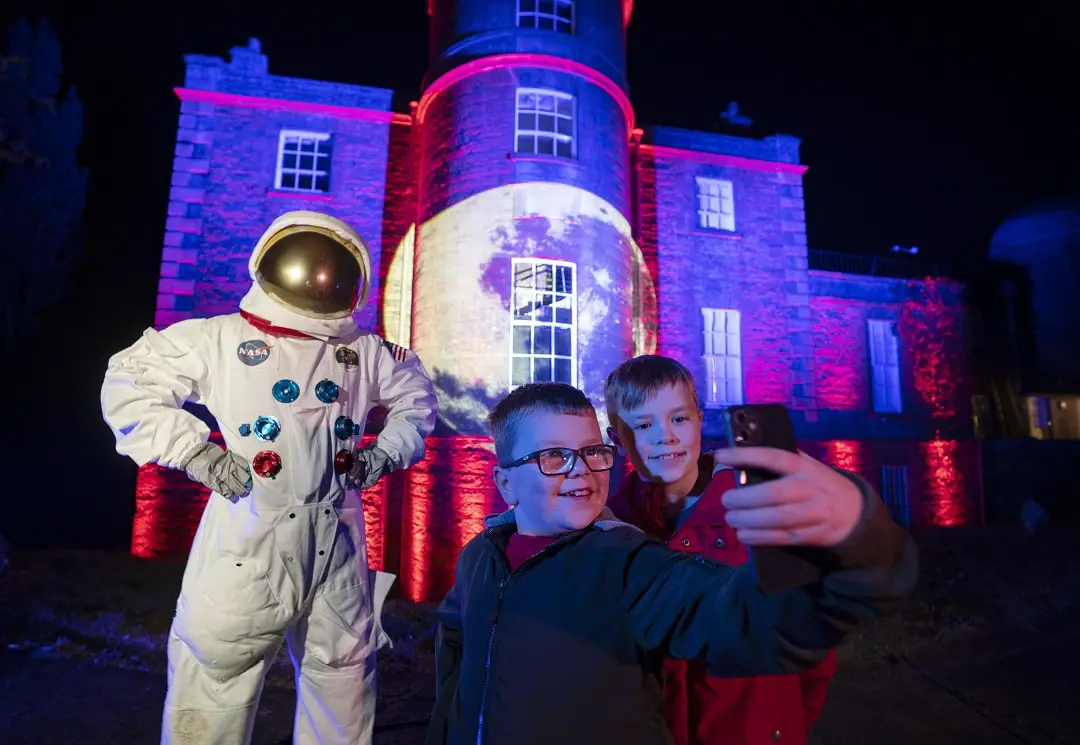 Another feature of Space Lights will be centred on the Observatory's famous sundial with visitors able to cast their own shadow from it.
Armagh Observatory and Planetarium Education and Outreach Manager, Sinead Mackle commented: "We are very excited to bring this truly spectacular outdoor event to Armagh Observatory and Planetarium this year and we hope it will provide a little light, and something special to enjoy, at the end of a challenging 2020 for families.
"A lot of work has gone into ensuring a one-way system is in operation along with allocated time slots so the flow of people can be controlled to ensure social distancing.
"We are expecting thousands of people to attend during the course of the two weeks and we hope a large percentage of those people will also visit Armagh. There are a number of attractions in the area and the city centre is home to some excellent eateries who can accommodate visitors safely.
"The team at Lumiere Events are experts at designing lighting installations and we are excited by the plans they have in store for Armagh. As you would expect there is a nod to a space theme throughout but there will also be plenty of surprises in store for visitors as well. In addition, each group will receive a free photo from their visit to Space Lights."
The Planetarium will only be open to those buying a combined ticket for Space Lights and a dome show. To ensure social distancing, a limited number of shows are planned to take place with a limited capacity.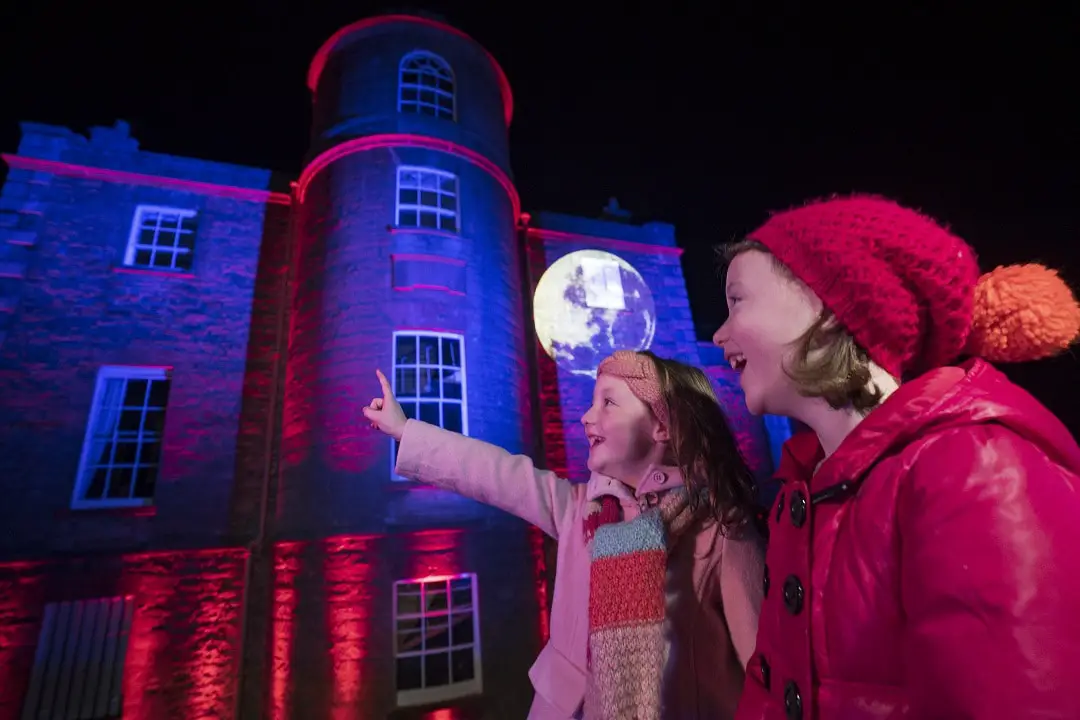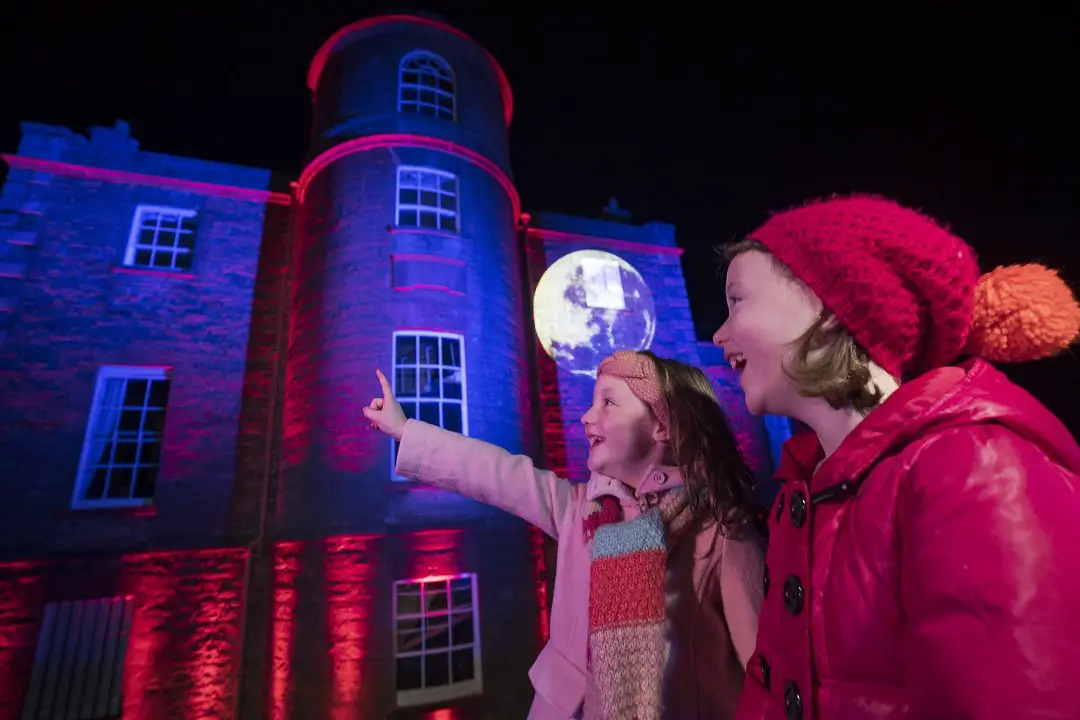 As the event is outdoors it is recommended visitors dress suitably. Space Lights will continue regardless of wet weather.
Tickets are priced at £10 per ticket or £35 for a family ticket which includes two adults and three children. Admission to Space Lights and a family dome show is priced at £13.50 per ticket or £50 for a family ticket which includes two adults and three children.
Adult tickets for Space Lights and an adult dome show are priced at £20. This includes one free photograph and entrance to the exhibition area. Dome Show times: Alien Who Stole Christmas 4.30pm & 7pm, Accidental Astronauts 5.45pm, Pink
Floyd Music Show 8pm.
Tickets can be purchased at https://armaghobservatoryplanetarium.ticketsolve.com/shows. There are a number of public carparks nearby as well as parking at The Royal School Armagh.
To find out more about upcoming events at Armagh Observatory & Planetarium visit https://armagh.space/
Sign Up To Our Newsletter