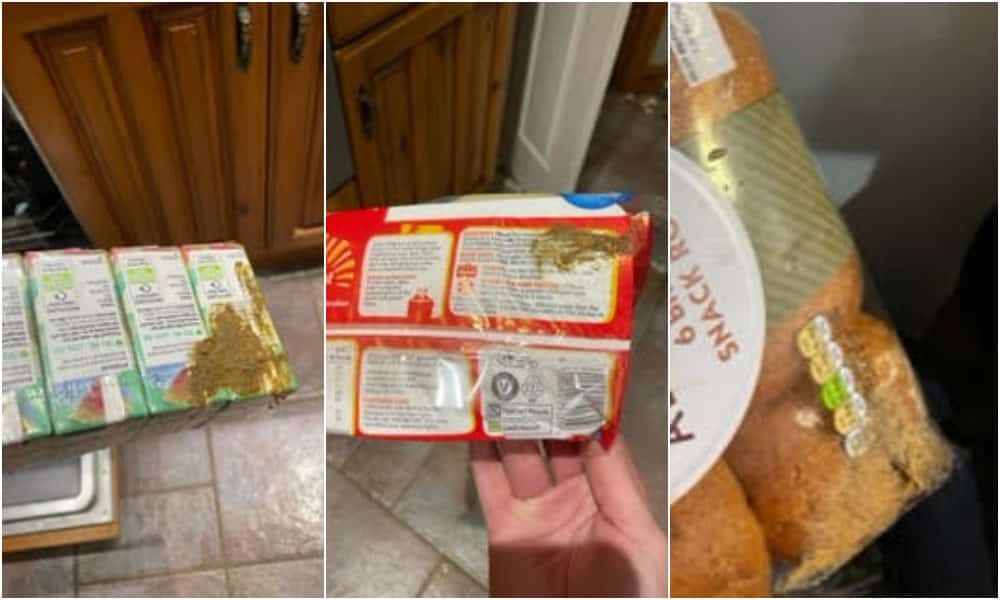 A horrified Armagh mum says she was left "completely disgusted" when her Asda food delivery turned up late and covered in "human excrement".
The woman – who does not wish to be named – couldn't believe that an order she was meant to receive at 4pm – after Asda sent a text to confirm – did not arrive until after 6.30pm that evening.
Frustrated with the delay it was only the tip of the ice-berg in terms of this particular delivery.
"I brought my groceries into the house which included the items for the week for my children's school lunches – as well as other bits and pieces. I set everything on my kitchen bench and when I started putting groceries away I noticed a dreadful smell," she told Armagh I.
"When I looked, my hands were covered in excrement, and on further inspection, my kitchen bench and numerous items of food were covered too.
"I am just thankful my kids were nowhere near the food to have touched it."
The woman said she rang Asda straight away and was told she would be credited with a £10 e-voucher for the inconvenience.
"I hung up the phone and proceeded with an email outlining my thoughts and requesting answers as to how and why my order has got, what I am pretty sure is human excrement, all over it."
The woman said she got a response on Tuesday morning "with absolutely no explanation", instead offering to refund her the £100-plus for her groceries and to expect it back in her account within 3-5 working days.
"I had to go out late Sunday evening to try and find an open shop to get items for Monday lunches; then Monday I had to go to Sainsbury's for my entire shop that Asda failed me in. It is unbelievable and we are still totally in shock at the lack of answers from Asda."
She added: "We are completely disgusted in the entire thing and left with no money to buy more groceries, having to wait 3-5 days for a supposed refund. It is just unbelievable.
"I have reported it to environmental health also. The excrement could have been contaminated with anything – MRSA, C. diff, absolutely anything; then for that to be on my benches, on my hands, near my children. I am really rather lost for words."
Armagh I has contacted Asda for comment.
Sign Up To Our Newsletter