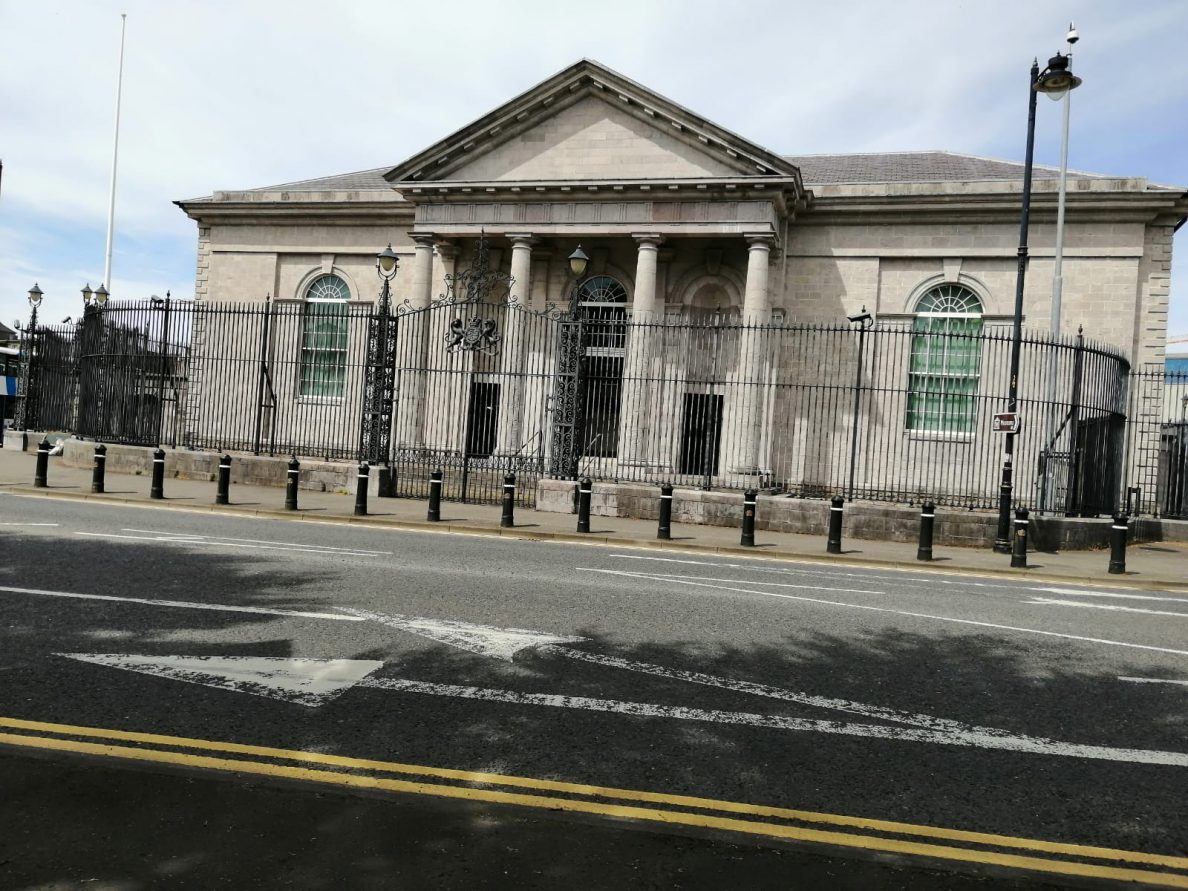 An Armagh mother who bit and pulled the hair of a barmaid on a night out has been sentenced to four months in prison.
Court heard the 25-year-old had one previous conviction for similar for which she received a suspended sentence back in 2015.
Kayleigh McGeary, of Railway Street, pleaded guilty to assault occasioning actual bodily harm at the city's Magistrates' Court on Tuesday.
It was heard that at around 12.10am on May 26, of last year, the injured party was working in Devlin's Bar, Armagh, when the defendant got into a fight with a male.
The injured party recognised McGeary and tried to intervene, telling them to "wise up".
She then placed her hand on the defendant's shoulder to bring her to the door.
McGeary began to lose her temper, she became aggressive and shouted and this prompted another patron to step in.
The defendant then lunged at the injured party, biting her and breaking skin, after which McGeary was escorted from the building by a member of the public.
However, the defendant once more lunged at the injured party this time grabbing and pulling her hair.
The victim was then sent home early from work. The next day she attended Daisy Hill Hospital and during an interview with police it was noted that her hand was bandaged.
When interviewed about the offence, McGeary denied biting the injured party or pulling her hair but admitted that she was under the influence of alcohol.
District Judge Peter King stated: "Even on a plea this crosses the custody threshold. The injured party was bar staff. She was doing her job.
"She was also bitten, breaking skin which would have required a hepatitis shot."
Defence barrister Scott McWhinney commented: "Although I must point out that it is routinely issued it does not diminish how terrifying an ordeal this must have been.
"Ms McGeary understands the seriousness of this and she has made arrangements with regards to her daughter."
He continued: "On this occasion, as in previous, drink was involved. She instructs she does not drink anymore, she has a young child who is to begin school in September.
"Ms McGeary does show a certain amount of victim blaming in the report with probation but she accepts in her statements to police there are bits of the night she cannot remember."
Mr McWhinney stated: "It should be taken into account that she has responsibilities to a young child and this was a plea at an early stage.
"It is accepted she had a suspended sentence in the past but given her limited record and gap in offending since it seems to have had the desired effect."
He urged: "Allow this woman to have a positive effect on her child's life."
District Judge King stated: "You come before this court with one previous for assault occasioning actual bodily harm for which you were given a suspended sentence at Newry Magistrates' on May 18, 2015.
"This offence has aggravating features which I have discussed. There is an element of victim blaming and you have tried to minimise the incident when you spoke to probation."
McGeary was sentenced to four months in prison for the offence.
Sign Up To Our Newsletter