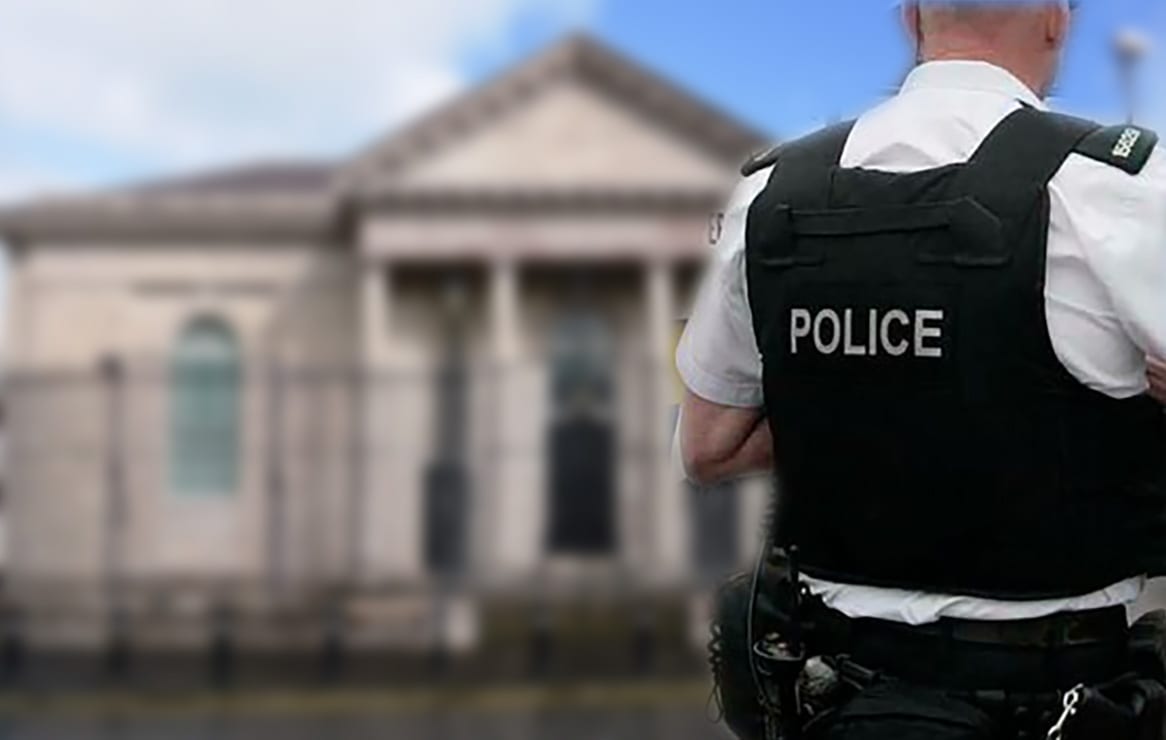 An Armagh man with a prolific record for motoring and acts of dishonesty has been denied bail despite being in custody since May.
The district judge said: "This man has an enormous prolific record, he has cases in other courts and some still in the pipeline, therefore bail is refused across the board."
Ryan Cassidy, of Killyfaddy Road, appeared at the city's Magistrates' via videolink for Maghaberry for the purpose of a bail application.
The 22-year-old is accused of a number of offences of dishonesty and driving matters.
He is alleged to have used a fraudulent licence plate, been in possession of a Class B drug, used a vehicle in a dangerous condition, having no insurance and driving whilst disqualified on September 25, of last year.
The defendant is also accused of burglary of a home in Banbrook Hill in Armagh, from which he allegedly stole a Seat Leon on December 7 of last year.
He is accused of driving this vehicle, damaging it in the process, without insurance and whilst disqualified.
On another charge sheet, Cassidy is accused of stealing a Toyota Landcruiser, a Massey Ferguson tractor, tools, trailers, a bale lifter, a bale spike, a power washer and sheep hurdles between April 11 and 14, 2019.
At the time he is also alleged to have driven the Toyota without insurance and whilst being a disqualified driver.
The defendant appeared on another charge sheet which relates to alleged offences of May 1, including; going equipped for theft, dangerous driving, no insurance, fraudulent use of a vehicle registration, handling stolen goods, driving whilst disqualified and failing to stop, remain or report an accident.
Speaking on Tuesday, defence barrister Seamus Lannon said: "Mr Cassidy has been in custody since April 2; bail was refused in June and at the time he had been awaiting sentence on another matter which impacted the decision."
Prosecution informed the court that two of the matters before the court would be proceeding on indictment at the Crown Court.
They stated: "There are a number of new offences which feeds into the Crown objection that there is a risk of further offences.
"Police submit that Mr Cassidy has never been afforded a substantial enough time on bail for a breach to occur, from a perusal of his record it can be seen that his offending has accelerated and is scatter gun in approach."
A constable added: "On May 2, he was arrested on foot of a bench warrant. He tried to evade police by running across roofs and assaulted an officer.
"There would be concerns that if released he would fail to attend court."
Mr Lannon said that Cassidy had gained a "degree of trust" at Maghaberry and had been granted permission to walk unaccompanied between different blocks.
He added: "He has engaged in courses in art, ceramics, barbering and mathematics."
Mr Lannon stated: "The penny has dropped that he has to modify his behaviour. It is now time for the court to place its trust in Mr Cassidy."
District Judge Paul Copeland said: "I look at the notes I previously had 15 reasons for bail to be refused but despite him acting like a model prisoner that is a completely different situation.
"This man has an enormous prolific record, he has cases in other courts and some still in the pipeline, therefore bail is refused across the board."
Cassidy was remanded in custody to appear on December 10.
Sign Up To Our Newsletter