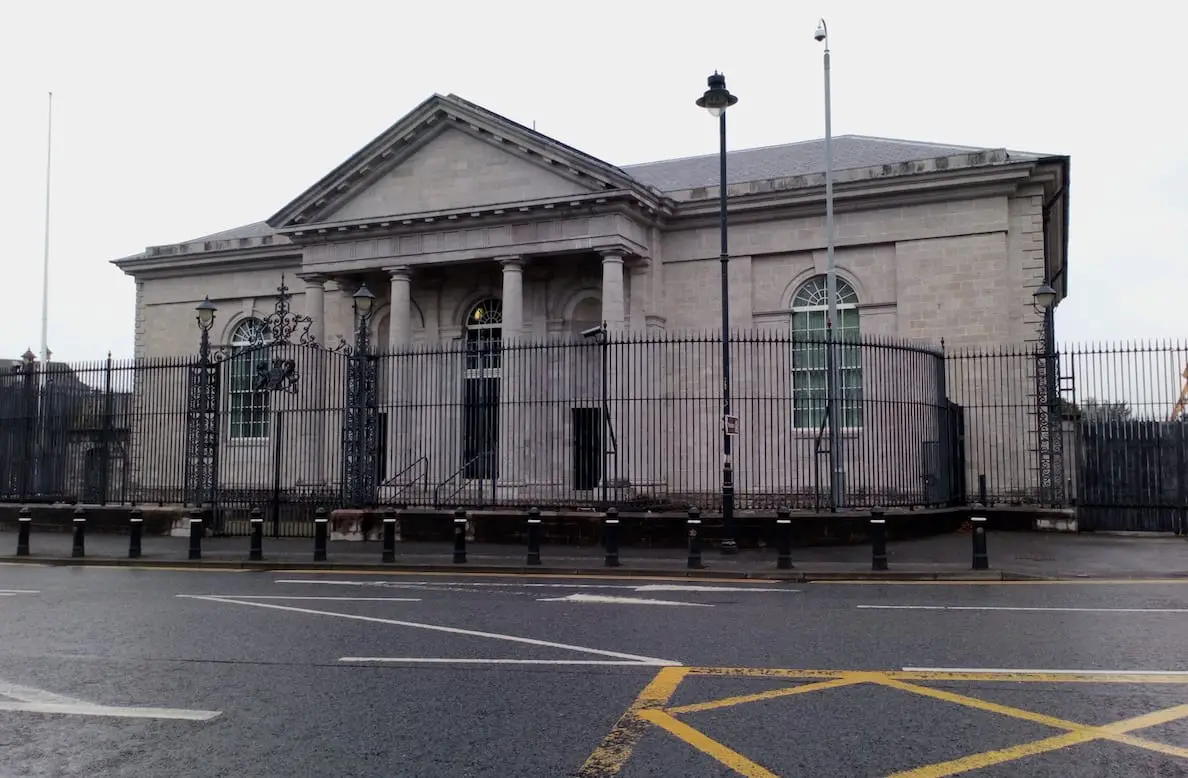 A man who collided with car in Armagh city centre before driving off has been disqualified from driving for 12 months.
Court heard the 51-year-old wished to appeal this sentence but the judge refused to grant him permission to drive pending the decision.
Martin Anthony Quinn, of Ardmore Drive, pleaded guilty to failing to stop, failing to report, failing to remain and driving without due care or attention at the city's Magistrates' Court on Tuesday.
It was heard that on September 7, at around 9pm, police received a report of a hit and run, which occurred on the junction of Upper Irish Street and Abbey Street in Armagh.
The complainant had been travelling on the road when a Jaguar, driven by the defendant, was headed towards her.
She slowed down as there was insufficient room but the Jaguar continued, colliding with her vehicle, before driving off.
The injured party followed the Jaguar along Upper Irish Street and watched as it parked up.
Her son spoke to the defendant who admitted to having been involved in the collision.
Police attended the home of the owner of the Jaguar but there was no-one present at the address.
When they later spoke to him it was noted that he was intoxicated. He told police he had left his car at the property to go to a number of bars.
During police interview, Quinn accepted that the collision had indeed occurred.
Defence solicitor Jarlath Fields stated: "He panicked following the collision; this is a fairly well-known part of Armagh with a very narrow road.
"In terms of insurance this is not easily dealt with and in this case the companies are still investigating."
He continued: "This man does have a record but there has been a long break in offending. He is his mother's carer and has to ferry her to various places.
"He did drive off from the offence but did not travel a great distance and he had concerns for his own safety when he was approached by the injured party's son."
Quinn was disqualified from driving for 12 months and ordered to pay a fine of £250, along with the offender's levy of £15, within 20 weeks.
Mr Fields made it known that the defendant wished to appeal this sentence.
Quinn was granted £250 bail pending an appeal with his disqualification remaining in place in the interim.
Sign Up To Our Newsletter