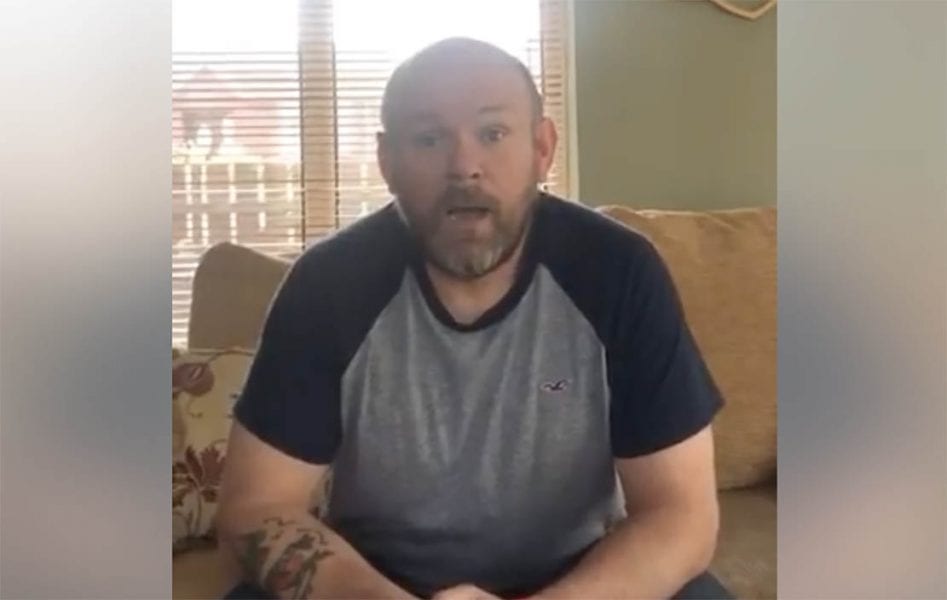 An Armagh man who has battled and overcome coronavirus has warned others not to be complacent when it comes to this "horrible disease".
Charlie Agnew is a member of the Armagh Covid-19 Response Committee, which was set up to try and help those who need assistance during these difficult times.
Community, sporting, business, church representatives and others formed the group – based out of the Cathedral Road Recreation Centre at Sherry's Field – in response to the pandemic.
Charlie Agnew – himself an NHS worker – was one of those who has been doing his best to help others.
But he found himself being struck down by a disease which has so-far claimed close to 200 lives in Northern Ireland alone.
He spent time in Craigavon Area Hospital before beating Covid-19.
Charlie is one of the lucky ones.
Now, in an open and honest account of his experience, he has urged others to abide by the rules and not to put themselves, their families or communities at risk.
He said it is not something which anybody would wish to go through.
In a video recorded for the Armagh Covid-19 Response Committee, of which he is a member, Charlie said: "Just a wee reminder to not allow the passage of time and complacency slip in in our fight against coronavirus.
"Having experienced this horrible disease at first hand I can tell you it's an experience that no-one wants to see.
"After 12 days of isolation I was taken to Craigavon Area Hospital by ambulance and needed four days of assistance to breathe.
"The stress this put on my body was unbelievable but a less obvious stress is the stress that it put on my family.
"Nobody needs added stress at this horrible time. So we have a very simple choice to make and that is to abide by the rules. Stay safe, social distancing, stay at home, wash your hands. Enjoy time with your family.
"Or alternatively go about your ordinary day life and do not adhere to the rules. By doing this you will put yourself, your family and your community at risk.
"You also put untold pressure on frontline services, the NHS, the volunteers, the key workers, who go out every day to try and help us.
"You have two options. Option one – adhere to the rules. Be safe, protect your family, protect your community and save lives.
"Or option two – do not adhere to the rules and put everybody at risk.
"This is a no-brainer. I ask you all now from the bottom of my heart to adhere to the rules, stay together and let's fight this together.
"If we fight it together we will win and we will come out the other side."
Sign Up To Our Newsletter