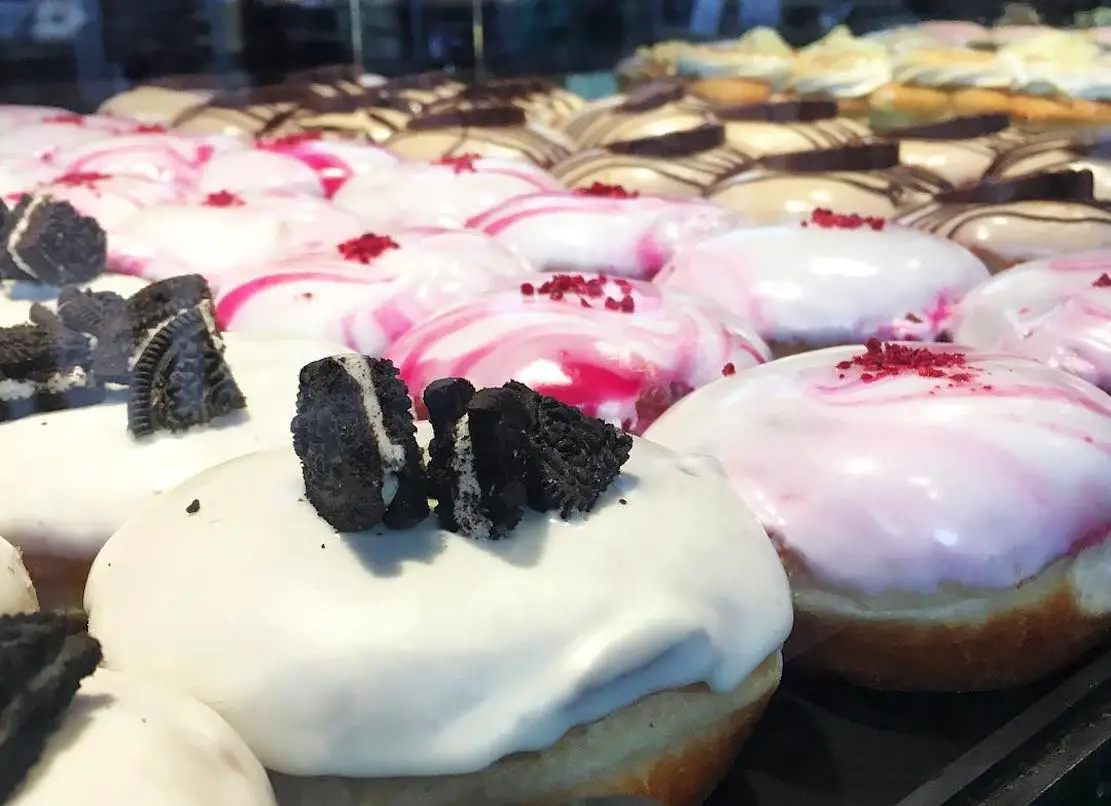 An Armagh man who ate four doughnuts whilst he walked around a Markethill supermarket has been handed a conditional discharge and a bill for £8.
The 24-year-old's solicitor told court the defendant committed this offence whilst "living a very chaotic lifestyle during which he was living hand to mouth".
James Livingstone, of Battleford Road, pleaded guilty to theft and disorderly behaviour at Armagh Magistrates' on Tuesday.
It was heard that these offences related to two separate incidents which occurred earlier this year.
On April 1, at around 12.50pm, police responded to reports of males fighting on Culdee Crescent in Armagh.
Officers arrived and asked the males to move along but the defendant, who appeared intoxicated, became aggressive towards police.
This occurred in front of a primary school and Livingstone's behaviour continued despite him being warned.
As a result the defendant was cautioned for disorderly behaviour.
On July 11, at around 8.30pm, a staff member at J D Hunter's Supermarket in Markethill observed Livingstone eat four doughnuts as he walked around the store,
The manager approached the defendant after watching him eat the final doughnut.
Livingstone admitted to eating four doughnuts, when asked to pay the defendant said that he would drop the money for them in the next week.
The manager then noted something in Livingstone's pocket, he was asked what it was and revealed it was a packet of sweets, these were retrieved and fit for resale.
Later that evening the defendant was cautioned for the offence and during interview at Dungannon Custody Suite on July 12 made no comment.
Defence solicitor Jarlath Fields stated: "Clearly one of these offence was a spectacle for members of the public, he has asked me to apologise to the court as this was an altercation between him and other people.
"In relation to the theft, this arose whilst Mr Livingstone was living a very chaotic lifestyle during which he was living hand to mouth".
He continued: "He had went to the shop because he was hungry and started eating, he instructs that he had become a patron of this shop over a number of weeks which led to him being well known to the shop owner.
"He had said that he would pay for the goods the next week and that had been his intention, however, it is unacceptable to just left and eat what you want".
Mr Fields added: "He has a significant record although not very much for acts of dishonesty, he has now got full time employment and resumed contact with his long term partner and their child".
Livingstone was handed a conditional discharge for 12 months and ordered to pay £8 compensation for the four doughnuts.
Sign Up To Our Newsletter