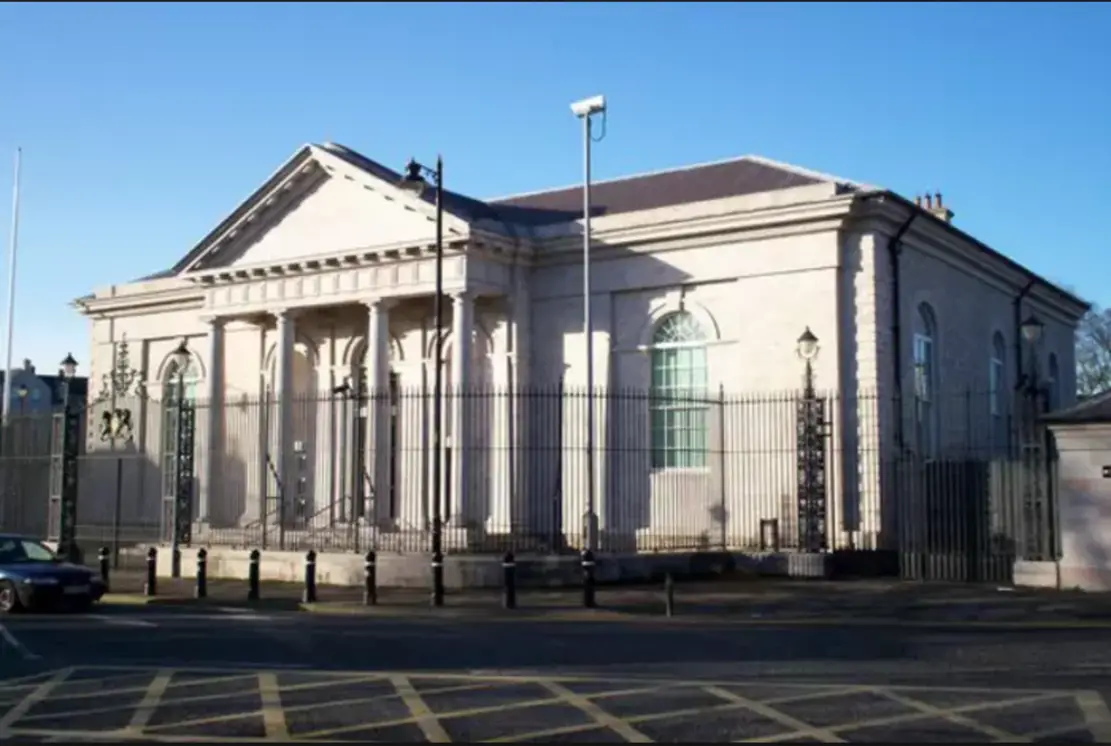 An Armagh man who spat in a police car and called officers "black b*******" has been handed a suspended prison sentence.
Court heard the 28-year-old was initially approached by police over an alleged assault which was ultimately not proceeded with.
Kevin Barry Grimley, of Tullybrone Road, pleaded guilty to resisting police, two counts of criminal damage and disorderly behaviour at Armagh Magistrates' Court on Tuesday.
Court heard that on November 29, at around 7pm, police received a report of an assault in Armagh.
The witness claimed that they had seen a male attempting to headbutt a female.
Police found the defendant and his girlfriend close by and they matched descriptions given.
They attempted to speak to Grimley but due to the aggressive reaction were forced to put on their bodyworn cameras.
He was using foul language and pushing and shoving police.
Grimley was subsequently arrested but struggled, attempting to evade the officers.
Whilst in a police vehicle, Grimley spat at officers making a mess of the inside of the car.
Court heard that during the struggle the defendant damaged a clip trying to rip a bodyworn camera off one of the officers.
He also referred to the police as "tramps" and "black b*******".
When interviewed the next day, after sobering up, Grimley made a no comment interview.
Defence counsel stated: "A pre-sentence report would be futile, he is to be brought back to court by probation for a breach of an order, he has not completed a satisfactory amount of hours.
"I believe a period of suspended custody would be a sufficient deterrent."
He added: "There is no shying away from this incident of an unsettling nature, especially when spitting was involved.
"Mr Grimley took offence to the alleged assault which did not proceed with today, but he should have reacted in a different way."
The defendant was sentenced to three months in prison suspended for two years for the offences.
In addition, he was ordered to pay compensation of £50 to the PSNI.
Sign Up To Our Newsletter