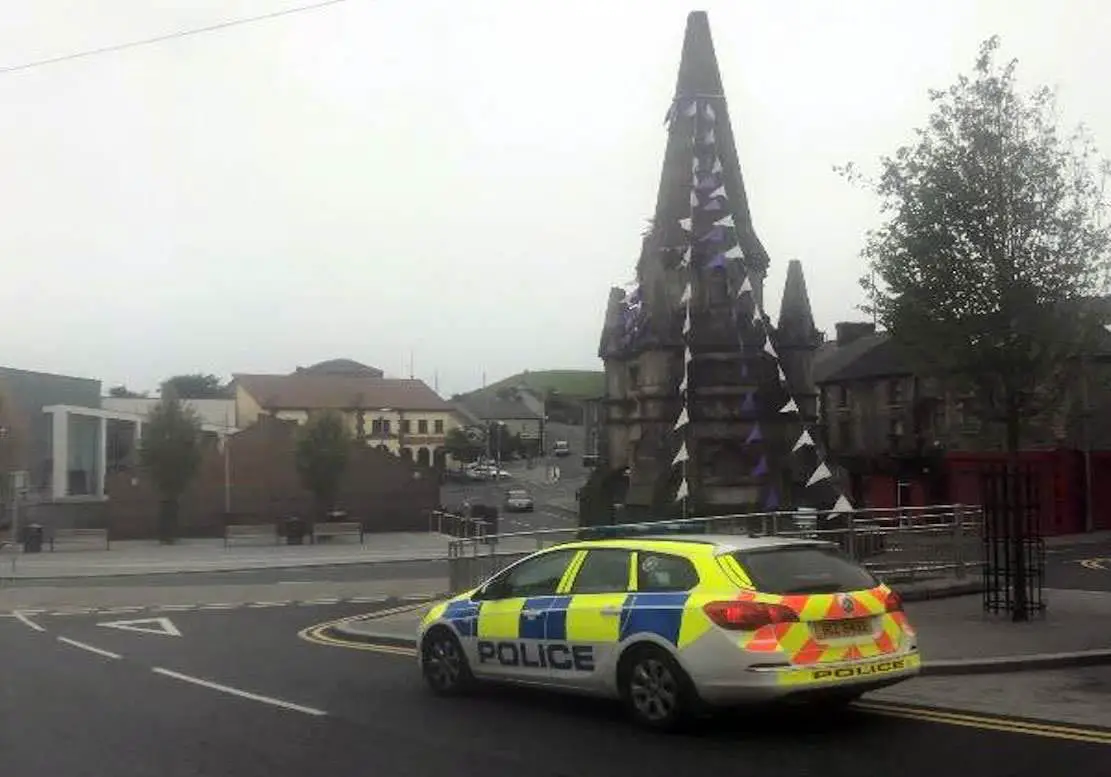 An Armagh man who shouted "up the RA" and "get out of my f****** country" whilst intoxicated prior to an Orange Order march must wait to learn his fate.
Court heard the 35-year-old continued to shout despite members of the public stepping in and police advising him their bodycams were activated.
Padraig O'Hare, of Newtownhamilton Road, pleaded guilty to disorderly behaviour at the city's Magistrates' on Tuesday.
It was heard that on July 7, police were on Market Street, Keady, carrying out a control exercise ahead of an imminent Orange Order march.
At 6.20pm, they observed the defendant, who appeared heavily intoxicated.
O'Hare was heard shouting: "Up the Ra", "You were on my f****** hit list" and "Get out of my f****** country".
Officers advised the defendant that their bodycams were activated but he continued.
Members of the public tried to stop O'Hare but to no avail.
The defendant was arrested and made no reply to caution.
Upon hearing the facts, District Judge Paul Copeland stated: "I will adjourn this for a specific sentence report because otherwise, you are on the verge of custody given your record and behaviour.
"Mr O'Hare, I expect no public drunkenness, probation will be in contact with you about work to help the community".
The defendant was released to appear for sentencing on August 28.
Sign Up To Our Newsletter