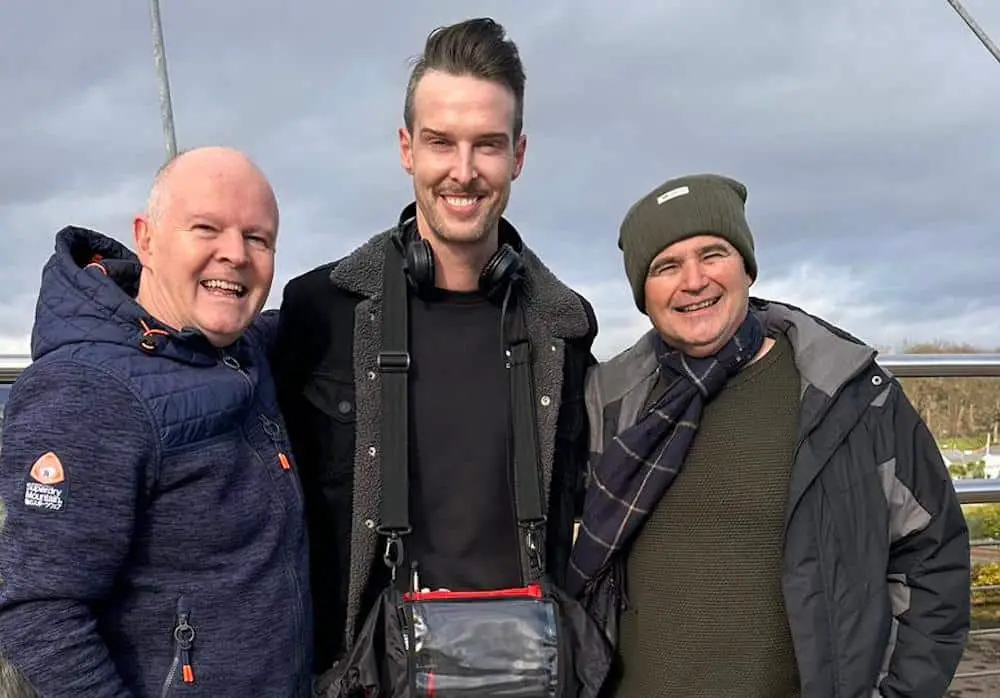 An Armagh man has produced an inspiring BBC Radio 4 documentary titled 'Derry Boys' which will be released to mark the 25th anniversary of the Belfast/Good Friday Agreement
The thought provoking radio documentary describing how two young boys from Derry/Londonderry crossed community divisions at the height of the Troubles to become lifelong friends will be broadcast on BBC Radio 4 on Monday, April 3 at 11am.
The half hour programme, Derry Boys, produced and narrated by documentary maker Proinsias Ó Coinn and commissioned by Hugh Levinson, is a story of innocence and hope.
It brings together Patrick O'Doherty and Raymond Hamilton who reflect on an invitation which transformed their lives and perspectives on life in Northern Ireland 50 years on.
Through unearthed audio recordings of the boys from the 1970s, listeners can listen to the journey of Patrick and Raymond, as they leave behind their segregated communities in Derry to travel to Holland at the tender ages of 10 and 11.
The visit was part of an initiative to offer vulnerable Catholic and Protestant children the chance to share an adventure abroad away from the silos of hatred and bigotry that surrounded them at the time.
Over 30 minutes Patrick and Raymond, now almost 60, reunite in their home city to listen to the tapes – full of joy, laughter and curiosity – to reflect on how it changed them for ever.
The broadcast coincides with the 25th anniversary of the Belfast/Good Friday Agreement. With Northern Ireland once again making headlines, this is a poignant reminder of how far the country has come and why so many want to stay true to the ideals set out in April 1998.
Proinsias Ó Coinn said: "I came across Patrick and Raymond's story when I was making another radio documentary in Holland. In a serendipitous trilogy of tales, my search for a piece of art led to an email from a stranger which introduced me to this story of triumph over adversity. Through geography, history and circumstance, these were schoolboys who were never meant to be friends. One trip changed all that. Years later, this is a fascinating insight into how opening doors can open minds. We defy the odds when we choose hope not hate.""
Raymond describes "going from a world of black and white to a world of colour" when he arrived in Holland and "the ripple effect" of kind strangers opening their homes to children like him from across the religious divide.
Patrick looks back to that time in the 70's. Although many people where he lived "had never even met a Protestant" – he had "and he was no different".
Derry Boys will be broadcast on BBC Radio 4 on Monday April 3 at 11am and repeated on Wednesday April 12 at 8.30pm.
The complete documentary series – Lacrimosa, Pen Pals and Derry Boys (shortly after broadcast) – is available on BBC Sounds in the podcast Serendipity.
Sign Up To Our Newsletter