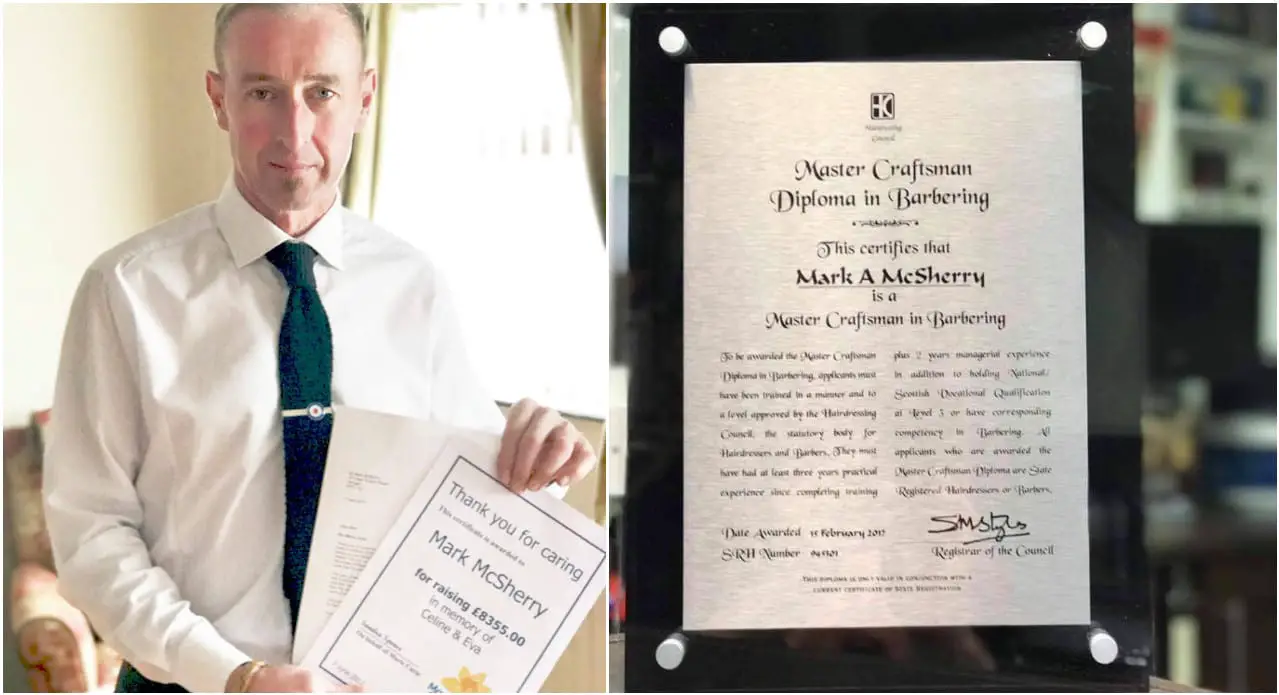 An Armagh man who raised over £8,000 for Marie Curie at a spectacular musical show in the City Hotel has been presented with a special Certificate of Appreciation for his efforts.
City barber Mark McSherry staged the event at the end of April in memory of Celine Sheridan and Eva Tomney.
Seven-year-old Eva, from Keady, was diagnosed with a brain tumour in October 2012 and succumbed to the cancer in November 2015, leaving her family and the entire community devastated. Mum-of-three Celine Sheridan passed away in July last year, seven years after being diagnosed with an inoperable brain tumour.
Mark decided to raise money in their memory and to help provide Marie Curie deliver the invaluable end of life care which they do.
One of the best Elvis Presley tributes topped the bill at the Grand Cabaret Night, which also included a fantastic raffle.
All proceeds in and counted, Mark presented an incredible £8,355 to Marie Curie.
The charity's community fundraiser Sandra Spence has now presented him with a certificate of appreciation.
She hailed his "commitment, enthusiasm and hard work" and added: "This very generous donation will be used to give care and support through terminal illness.
"We're here for people living with any terminal illness, whether it's cancer or any other illness, and their families.
"We offer expert care, guidance and support to help them get the most from the time they have left.
"Through your fundraiser we will be able to provide over 400 hours of care when it is needed most."
Mark is delighted that so much good can be done to bring comfort and help to others as a result of this fantastic fundraiser, held in memory of two very special people sadly missed.
Mark was also recently honoured as a Master Craftsman; one of only four barbers in Northern Ireland bestowed with the accolade (Main picture right). Congratulations Mark – another great result!
Sign Up To Our Newsletter