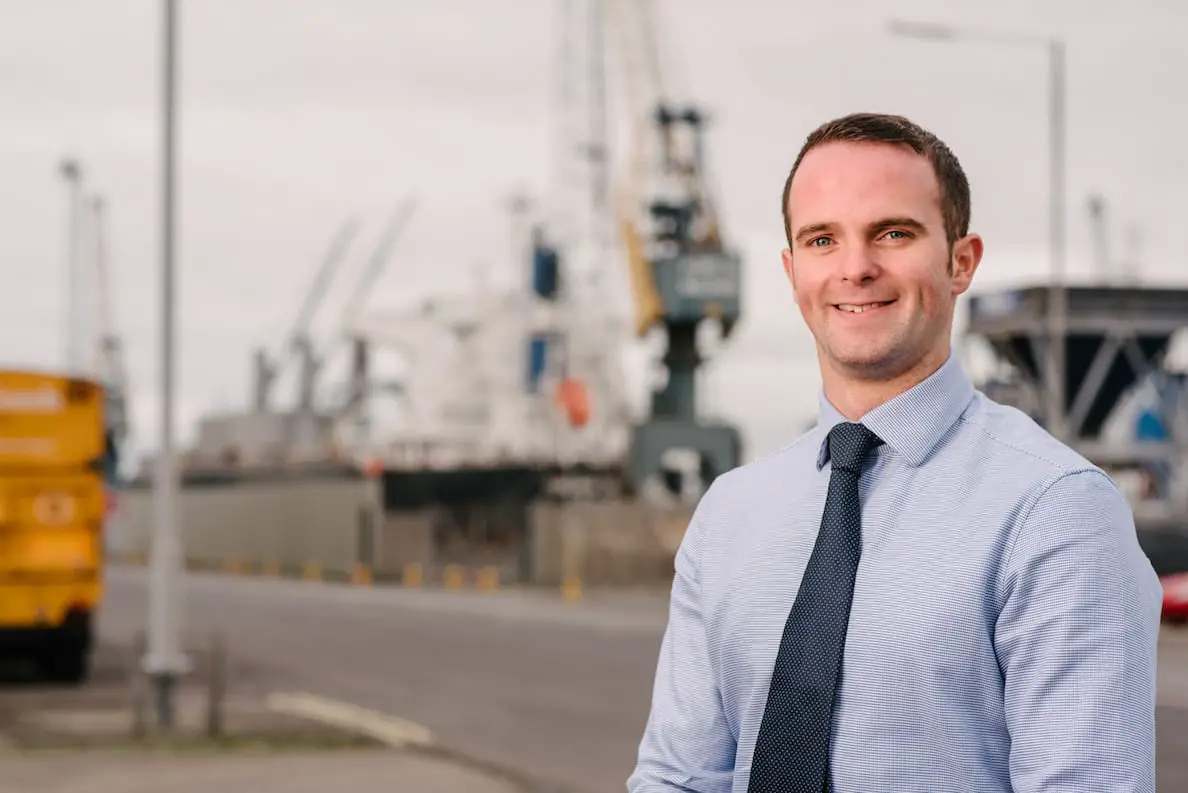 This is the Armagh man protecting your plate.
Mark O'Neill is a Senior Hygiene Advisor at the Food Standards Agency in Northern Ireland (FSA).
Mark explains his role and the important part he plays to ensure we can trust the food on our plates.
"I protect your plate by making sure the food we import is safe to eat and meets the same standards as food produced locally," said Mark.
"An average day in my job involves investigating queries from and advising district council environmental health officers, industry and the public on a variety of food safety related issues; anything from imports of chilli from India to correct storage temperatures of minced meat at a local butcher!
"Interestingly, the UK imports approximately 50% of all food consumed. Although 30% of food eaten comes from the EU, the other 20% is from North and South America, Africa, Asia and Australasia.
"This sharply brings into focus the importance of, and dependency we have on, a global food chain which is a dynamic, ever-changing landscape with new suppliers and products being introduced all the time; each of which can present their own specific risks. It's keeping up to date and informed about these areas which makes my job so exciting!"
He added: "Since joining the agency over three years ago, I've overseen the successful implementation of the statutory Food Hygiene Rating Scheme (FHRS) which helps people find out whether a restaurant, takeaway or food shop has good food hygiene standards.
"The scheme empowers them by providing clear information about a food business so they can make up their own mind about where to eat out or shop for food. We run this in partnership with district councils throughout Northern Ireland including Armagh, Banbridge and Craigavon council who help to protect public health through their food safety work. Local councils are responsible for checking food safety and hygiene in around 20,000 food businesses and issuing food hygiene ratings to those which fall under the scope of the scheme.
"From October 2016, it is a legal requirement for food businesses here to display their food hygiene ratings where it can be readily seen and easily read. The great news is the scheme has proven to be hugely effective in driving up hygiene standards with 99% of NI food businesses now achieving a 3 and above.
"As a hygiene advisor I feel my work significantly contributes to the FSA's main priority of ensuring food is safe. We believe everybody should be able to trust the food they eat and we continue to work hard to keep it that way."
Maria Jennings, Director of the FSA, said: "Food produced and sold in Northern Ireland is highly regarded and notable for being safe. We work with organisations such as the Department of Agriculture, Environment and Rural Affairs and district councils to ensure that food businesses follow food safety rules and regulations.
"Local people trust the food they eat in restaurants and cafes. This is a result of those working behind-the-scenes throughout the food chain who ensure our food standards remain high."
Sign Up To Our Newsletter