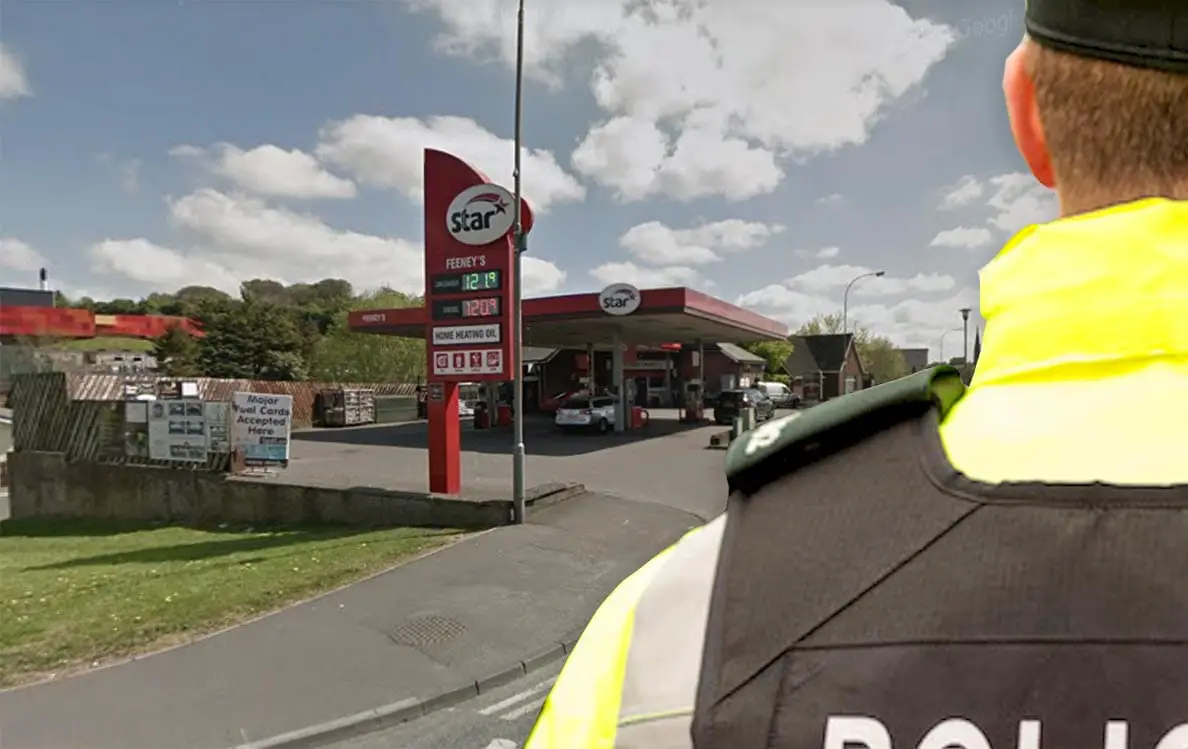 An Armagh man has been convicted of a litany of offences, including common assault and three assaults on police officers.
Paul Harte, 28, of Ballymacawley Road, appeared at the Armagh Magistrates' Court on Tuesday charged with two counts of common assault, three counts of assault on police, dangerous driving, driving when unfit through alcohol and failing to stop for police.
These offences took place during two incidents less than six months apart.
The first occurred on July 29, last year, at around 9.45pm when a members of the public called police regarding a dark BMW driving dangerously at speed in the Shambles area of Armagh.
Police observed the car at a filling station on the Lonsdale Road, which is when officers approached and tried to detain the defendant through the driver's window.
It was heard that Harte then reversed with speed and dragged a number of officers across the forecourt in an attempt to get away.
However, the defendant was then restrained and arrested.
Court also heard that on the same day he had knocked over another woman, which prosecution stated was a "coincidental and unfortunate meeting". She was left with bruising to her hip along with scrapes to her knees and elbows.
Whilst in Armagh Custody Suite Harte made no comment when interviewed.
The second incident took place on December 10, last year, when police were called to a car park on the Lonsdale Road by a man who had been threatened by the defendant.
He told police that Harte was driving a silver people carrier and had mounted the kerb, driving across the grass towards him, holding an object in his hand.
When arrested the defendant told officers it had been a "misunderstanding". A metal wrench was seized from the car.
When interviewed the next day Harte accepted the charges against him.
Defence counsel stated that the second incident had been a misunderstanding, telling the court that Harte had thought the injured party was a friend.
Explaining, they said the defendant had driven towards him taking a "shortcut", which he recognised was dangerous driving and drove alongside before noticing it was not who he thought it was.
It was also added that he had been carrying an object in his hands; defence acknowledged that this would obviously cause fear.
Court heard that the events of July 29 had been a "short" with defence believing it to be triggered by something internally.
It was heard that the defendant had an "excellent work record", he had left school with no qualifications but now worked for an international engineering firm in Dungannon.
The defence told District Judge Paul Copeland that they felt it was "clearly something in his own psyche that caused the outburst", which could be addressed through a programme.
They insisted it was an "impulsiveness in this man was an area that needed to brought under control", adding that given his clear record it could be dealt with by "hanging something substantial over his head".
Judge Copeland, addressing Harte, said: "You endangered public, could have injured police and left your ex-girlfriend with a terrifying experience," adding that his behaviour was "erratic and unexplained".
He went on to say probation is "puzzled as to what motivated this behaviour given your comparatively clear record".
Harte was handed an advanced combination order for two years, in which he will complete 50 hours community service and attend any programme probation deems necessary.
Judge Copeland warned: "This is an attempt to keep you out of trouble, any breach and prison will be unavoidable."
The defendant was also disqualified from driving for two years, and ordered to pay the two injured parties £500 and £250 respectively by way of compensation.
Sign Up To Our Newsletter