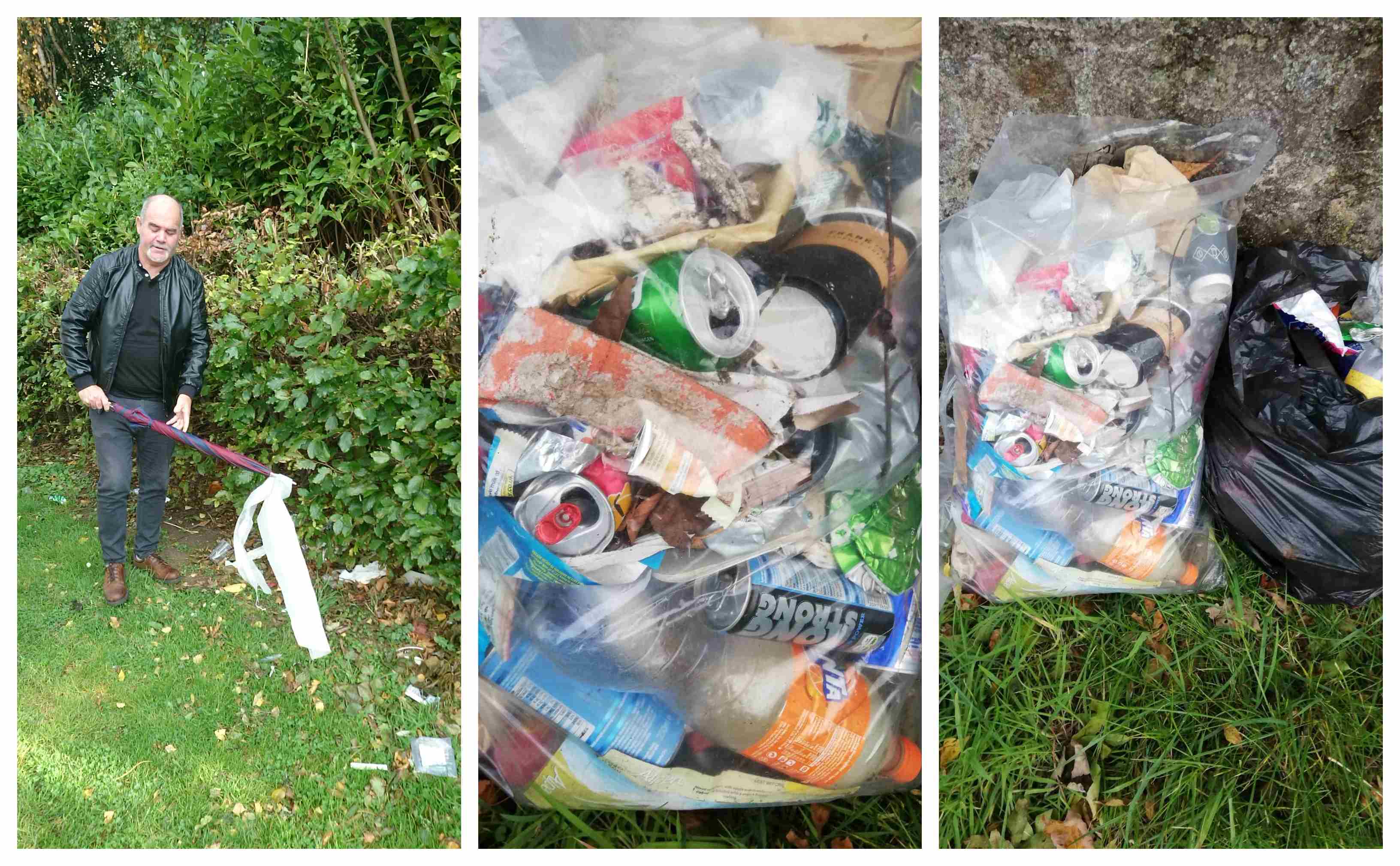 An Armagh man has hit out at litter louts who are blighting rural roads around the district through sheer laziness and lack of thought and others.
John Mitchell and his partner have taken to cleaning the same quarter mile stretch of road over the course of this year during a weekly walk.
And they have already filled 14 bin bags full of rubbish which passing motorists have simply thrown through their windows rather than take home.
He and his partner have then been taking the rubbish themselves to be properly disposed of or recycled – something which should not fall upon them but they feel obliged to do.
The fact that they concentrate on this small stretch of the Knappagh Road, near Killylea, shows how rife the problem is; given the vast amount of waste on such a small stretch, multiply that and image just how much rubbish is being discarded daily across our district's roads.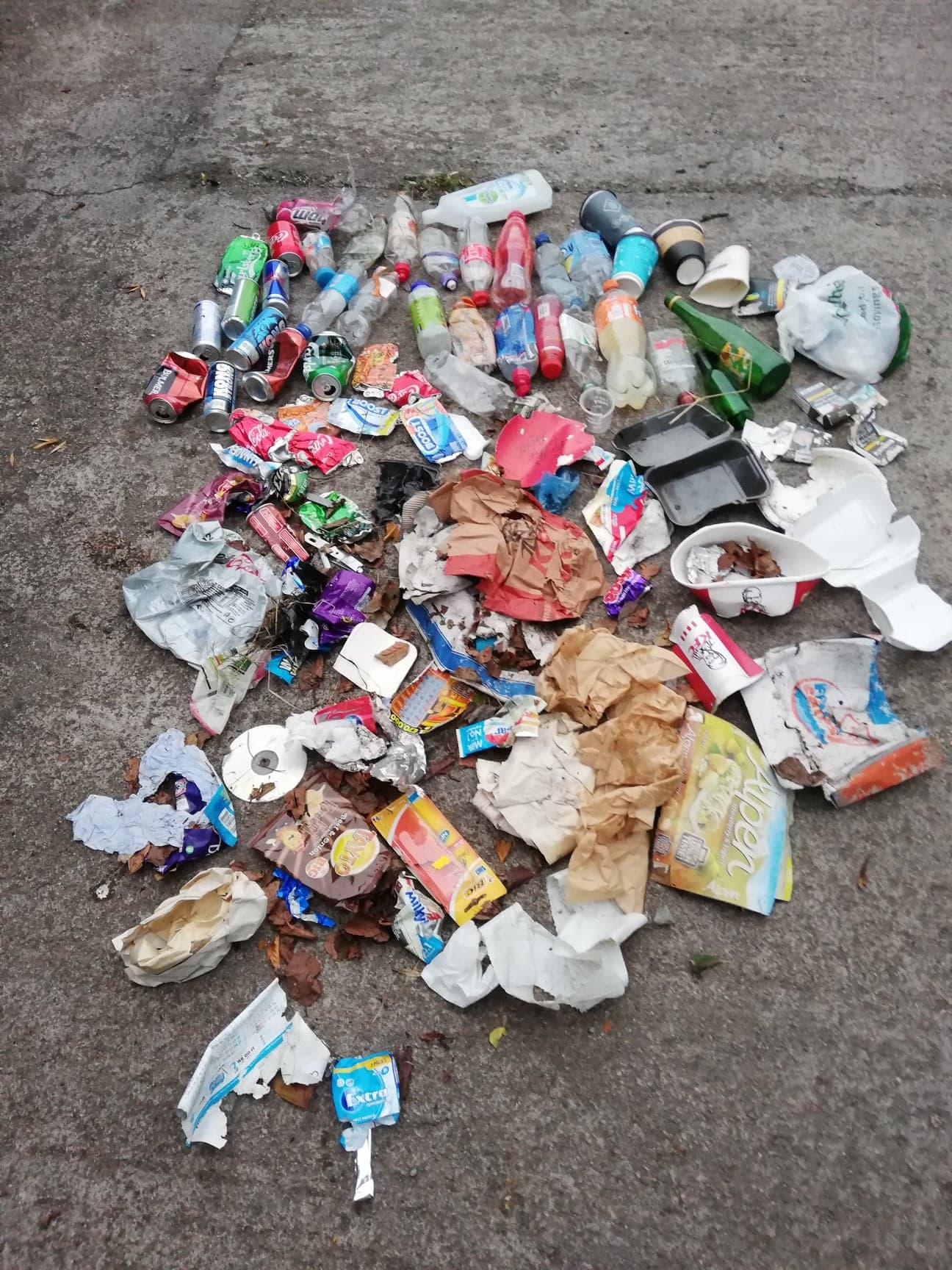 Mr Mitchell is calling for people to show some pride in their community and thought for our environment.
And, failing that, he believes stiffer penalties should be put in place to deter those responsible, laying the blame firmly on the "thoughtless actions of a few".
Mr Mitchell has also brought the matter to the attention of Armagh City, Banbridge and Craigavon Borough Council.
He contacted SDLP Councillor Mealla Campbell, who raised it with environmental health and, as a result, council staff have been out to perform a clean-up.
She also intends to bring it to council committee for discussion and will be asking how many spot penalties have been issued for littering and to look at how they can be more proactive in dealing with this issue.
Mr Mitchell told Armagh I the situation was "totally disgusting" and "must be hurting tourism too".
He said: "We are located five miles from the city centre, yet find takeaways, KFC wrappers, coffee cups, biscuit packages, and a host of plastics from bottles to wrappers, crisp bags and beer tins.
"Who do people think will pick up their litter? Do we need to enforce heavy fines to bring awareness about this alarming problem as there are parts of roads lined with plastics?
"We are concerned about plastics and taking pride in our countryside
"The amount of garbage is staggering considering along that short stretch of road, but we see it everywhere on our drive to and from town.
"We take the rubbish to the recycle centre, as its mostly plastic bottles and tins."
Mr Mitchell said he believes now is the time to act to put an outright ban on all non-recyclable plastics and "put a deposit on all containers".
"The word disposable should be a thing of the past," he added. "Plastics are a huge issue – why have a plastic bag fee when all the contents are dumped on the side of the roads?
"We need to change attitudes as awareness of plastic bags has made a big impact.
"I think heavy fines need to be enforced. We should have £200 to £300 fines imposed to pay for clean up crews and also highlight the seriousness of the present situation.
"There isn't a road in the region that doesn't have a tossed coffee cup, energy drink and fizzy bottle, beer tins and bottles, it's totally disgusting.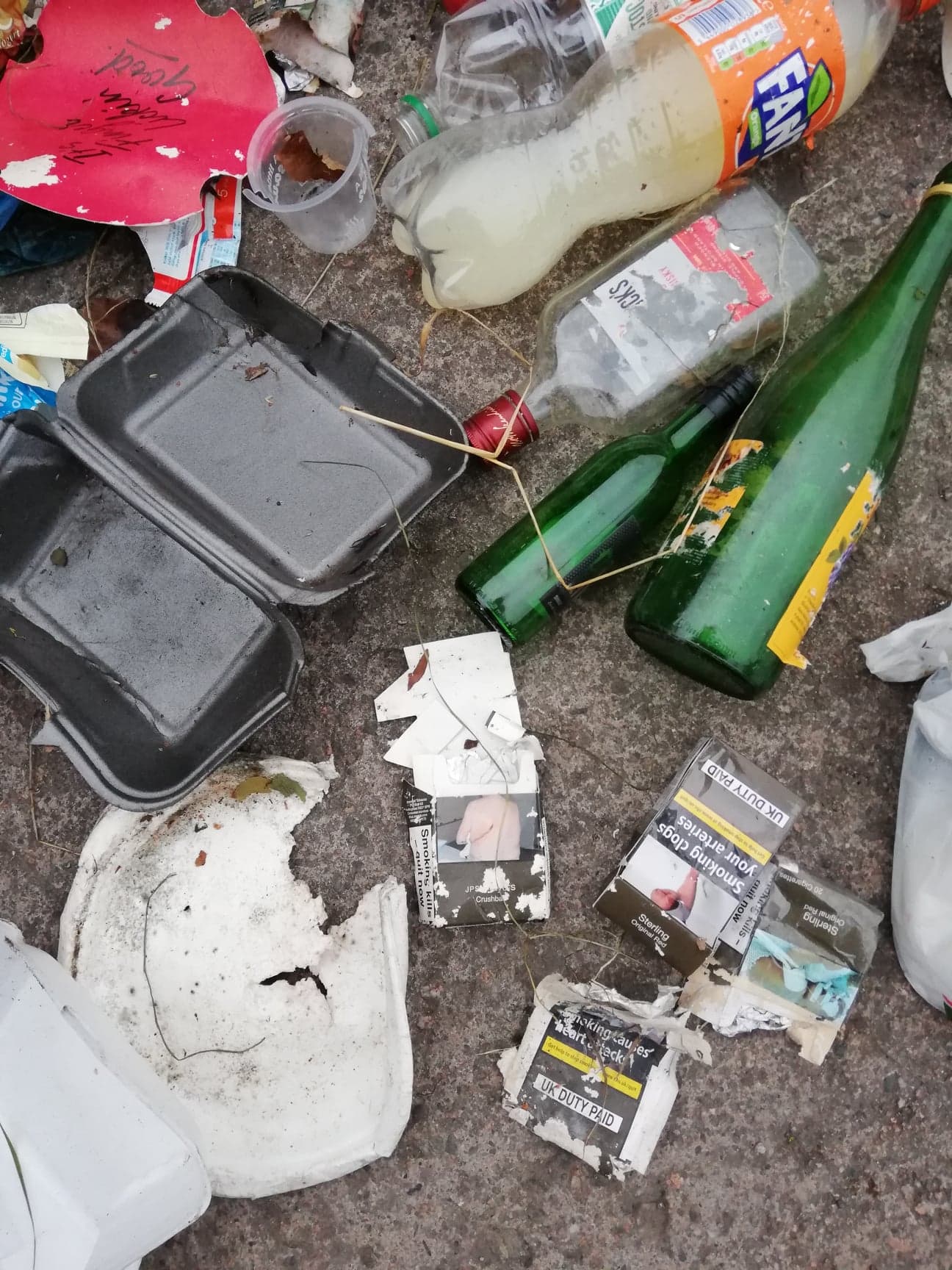 "The residents are angry that they are forced to live with this every time they leave or return home – it's the audacity and lack of respect that is very most disconcerting."
Council officials have already spoken to Mr Mitchell and discussed possible ways of tackling the problem.
They have described it as appearing to be a "favourite spot for 'car litter'  – burger boxes, chip wrappers, cans in a carrier bag, tossed out of the window".
They have asked for all littering incidents, if witnessed, to be reported, so that these can be passed on to the Clean Neighbourhoods team for enforcement action to be taken, or addressed with relevant contractors.
Other suggestions include organising, and publicising, a community litter pick.
Mr Mitchell's decisive action in speaking out to Armagh I and raising it with council should once again bring the issue back on to the agenda.
It is firmly on the council's radar and further discussions will take place at committee to focus on those behind such anti-social actions.
Sign Up To Our Newsletter