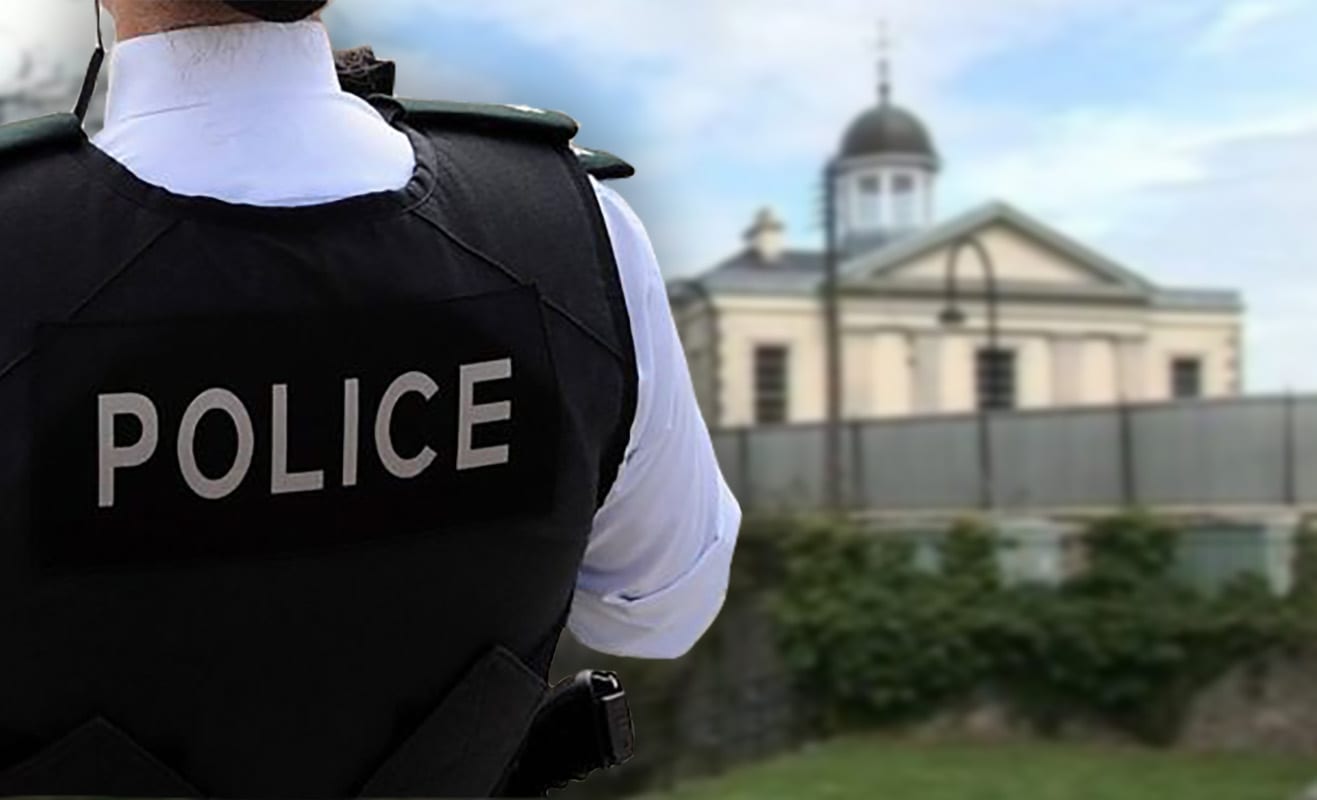 An Armagh man who assaulted a woman and drove over her mobile phone has been handed a community service order.
Shane Turley, 27, of Nialls Cresent, pleaded guilty to common assault, criminal damage and driving with excess alcohol at Newry Crown Court on Wednesday.
Court heard that on January 28, in the early hours of the morning, the defendant contacted the injured party on the premise of going for a drive.
Prosecution barrister Fiona O'Kane told court that the injured party described Turley as someone "she used to be friendly with".
The injured party would later make a 999 call to police; it was stated that this was made in some jest as laughing could be heard in the background.
Court heard the reason for this call had been that the victim had been concerned by the speed at which the defendant had been driving.
Turley then took the phone off the injured party before throwing it out the window of the car before stopping.
She then took the defendant's keys off him, and what preceded was what Ms O'Kane described as "slightly joking" fighting.
However, it would end with Turley assaulting the injured party and running over her phone.
Police later arrived, after responding to the 999 call, to find the injured party's make-up smudged as if she had been crying, but she showed no visible injuries.
At the time the defendant told police: "I was drunk but I didn't do the rest of the stuff."
Turley failed a preliminary breath test at the roadside and later gave a reading of 80mg of alcohol in 100ml of breath.
Ms O'Kane told the court: "The defendant has 10 previous convictions. He has been given many opportunities through suspended sentences although none of these has been breached."
She added that there had been allegations that Turley had used "derogatory vernacular" towards the injured party.
Defence barrister Michael Tierney commented that details of the case had been outlined in a "fair way".
He stated: "This is a youngish man who has had too much time on his hands when he has been unable to find work and so has taken a drink which had often led to public order offences."
Mr Tierney said: "There is an entry for affray but the others involved in that offence received custodial sentences and Mr Turley did not.
"He had been on the periphery in this incident and got involved when he probably should not have."
Defence added: "This man has never had a probation order; this matter was brought to this court because of a charge which is no longer being proceeded with.
"This could have been dealt with at the Magistrates' and so I ask that the sentence is appropriate."
Turley was handed an enhanced combination order of 100 hours of community service and two years probation.
The defendant was also disqualified from driving for 18 months, and certified for the drink driving course which would see this reduced by one quarter.
Sign Up To Our Newsletter