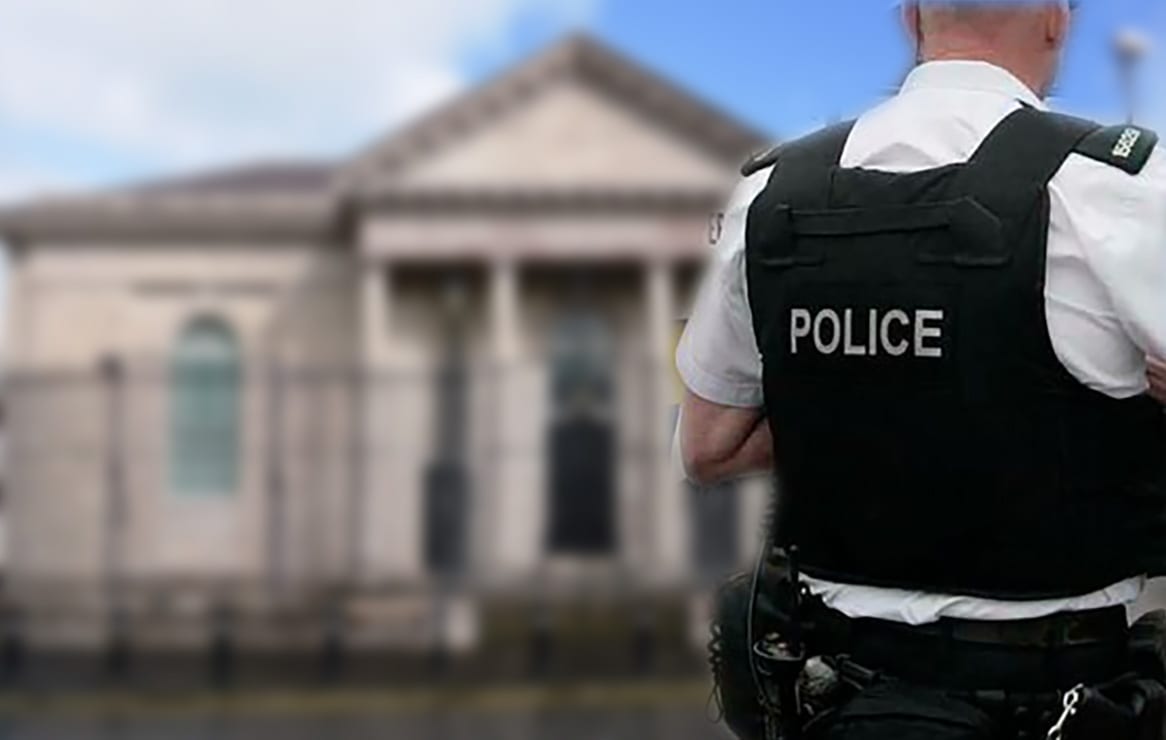 An Armagh man accused of smashing the window of a property has been granted bail subject to an address approved by police.
Court heard that the 37-year-old, who is also alleged to have spat at an officer during his arrest, was found asleep in an upstairs bedroom of the property.
Glen John Carroll, of Glenside, was charged with criminal damage, assault on police and disorderly behaviour at the city's Magistrates' Court, sitting at Newry.
Appearing via videolink from police custody, the defendant confirmed that he understood the charges and was connected to the same by a constable.
Defence solicitor John McAtamney made no question to the connection and informed court an application for bail, which was opposed, was being made on his client's behalf.
Outlining the background to the charges, the constable stated that on September 12, police received reports of an intoxicated male calling at an address on the Tandragee Road, Portadown, asking for a taxi.
Upon arrival, officers observed that a window pane of a nearby address had been smashed and on the floor inside could be seen a brick, along with blood on the windowsill.
Police checked both the front and back door, finding both to be locked. Given the blood officers assumed that the culprit may still be inside.
Carroll was allegedly found by police asleep in an upstairs bedroom of the property with cuts to his hands.
Whilst being conveyed to a police car, the defendant is alleged to have become aggressive telling officers: "The next time I see you alone I will get you."
Court heard Carroll was warned about shouting and swearing on numerous occasions but continued.
The defendant is also alleged to have spat at a constable prior to his arrest.
Mr McAtamney stated that his client wished to be released to reside at his girlfriend's house in Armagh.
He commented that Carroll had gone to Portadown after a "falling out" with his girlfriend and upon "reconciliation" had been unable to make it back to Armagh.
The solicitor said that there was no suggestion of any further damage or theft from the property and that the defendant had entered to sleep.
Deputy District Judge John Connolly granted Carroll his own bail of £500 to reside at an address approved by police and the case was adjourned to Craigavon Magistrates' Court on October 1 for an update.
Sign Up To Our Newsletter