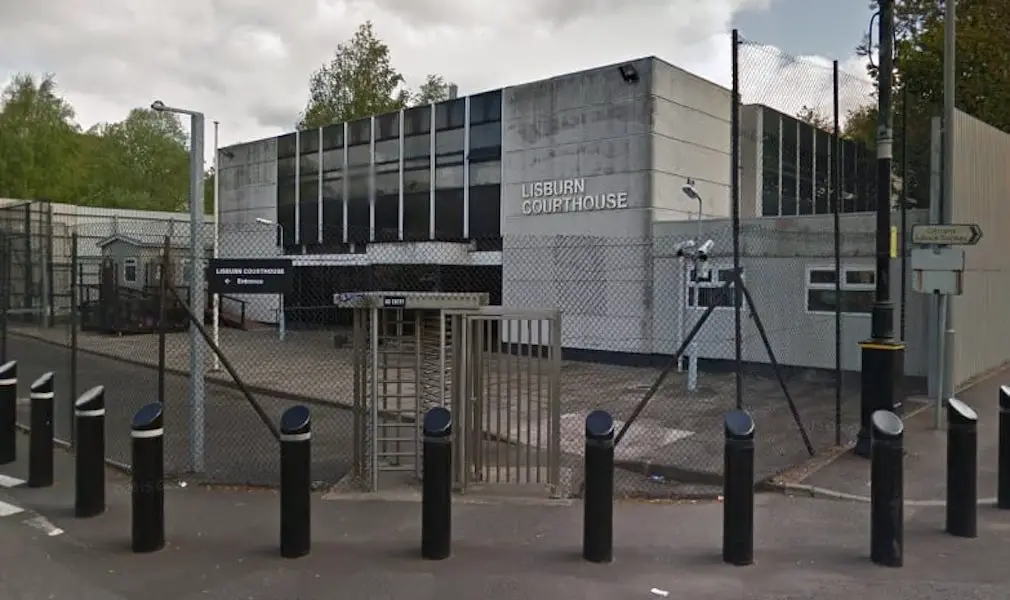 An Armagh man who spent Christmas Day in police custody accused of assaulting two women was freed on bail on Monday.
Appearing at Lisburn Magistrates' Court by video link from police custody, 26-year-old Jamie Starkey was charged with three offences arising from an incident on Christmas Eve – two common assault and one attempted criminal damage.
Objecting to bail, Constable Ferguson told the court that police were called to an address in Gilford with an audible "ongoing disturbance in the background", adding that when police arrived, the woman who made the call claimed Starkey had assaulted his girlfriend by punching her and tried to strangle her.
She further claimed that when she intervened, Starkey assaulted her and tried to spit at the them both and when he was arrested, the 26-year-old "tilted to the side and began to kick the door of the police car with both feet".
Const. Ferguson said police were objecting to bail due to fears of witness interference and "there's an extensive domestic violence history."
However, defence solicitor Jarlath Fields highlighted that both women had "declined to make statements", so despite police objections, District Judge Amanda Brady freed Starkey, from Victoria Grove in Armagh, on £200 bail with conditions that he is barred from contacting either complainant.
"It's low level domestic assault, not that that is ever justified, but there's no injury and no statement of complaint, so will it ever get to court? I don't know but to keep him in custody is probably disproportionate," said the judge, who adjourned the case to January 13.
Sign Up To Our Newsletter