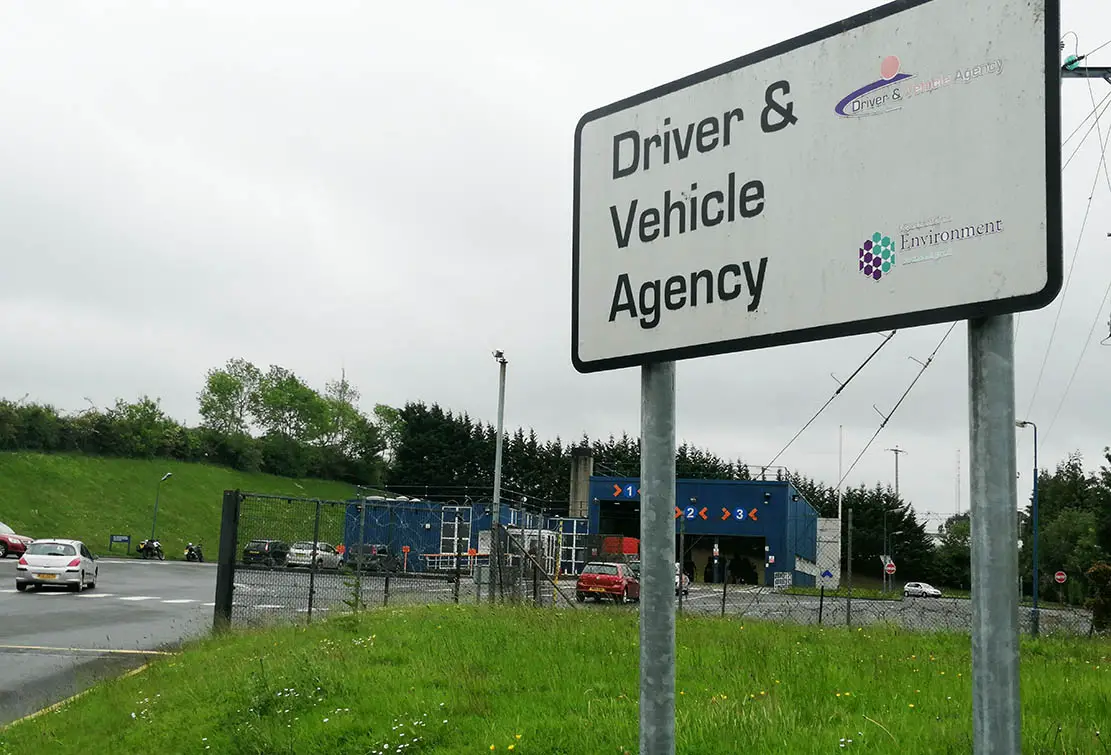 Learner drivers in Armagh are facing the prospect of having to leave the county just to secure a driving test.
And even at that, it could be some months before a date is available at another test centre.
Some local drivers have been offered Derry/Londonderry or Belfast as their nearest test centre, as a result of the issues in Armagh.
Related: Newry and Armagh DVA test centres among worst in NI for staff absences
Armagh I understands that there is no permanent test instructor present at the embattled Hamiltonsbawn Road centre.
One reader contacted Armagh I to highlight the issue as her daughter has been unable to secure a test date at all over the last four months with "none available whatsoever" in Armagh.
The woman – who did not want her daughter to be identified – said she has checked 10 times on Friday but there was simply nothing available for Armagh or Craigavon.
Armagh I understands limited slots do become available at very short notice but it's the luck of the draw as these get snapped up within minutes of being released.
The woman added: "There's not even the option of booking one in the future months, there's none available at all.
"Every local instructor is backed up because of this and it is stressful enough for all teenagers trying to pass their test.
"My daughter has been ready since June but she just can't get a date for her test. I've checked first thing and all through the day and there's no availability at all, ever. I know of four other families in the same boat.
"I also know one driving instructor who's pulling their hair out at the minute."
Meanwhile, DUP representatives William Irwin MLA and Cllr Scott Armstrong have raised their concerns over the lack of driving tests provided at the Armagh MOT and Test Centre due to no permanent examiner in place.
The elected representatives have contacted the Permanent Secretary for the Department for Infrastructure to raise their concerns and enquire how the Department plans to rectify the problem.
Their conversations with local constituents have revealed the closest places offered by the Department to complete driving tests is in either Derry/Londonderry or Belfast.
Both Mr Irwin and Councillor Armstrong say this is not good enough.
"Getting your driving test is an important time in any young person's life. It is nerve-racking, yet exciting to finally have the autonomy to go wherever you like," said Councillor Armstrong.
"To hear that Armagh MOT and Test Centre currently have no permanent examiner and no new tests can be booked is concerning. We will endeavour to work towards a resolution to this problem."
Mr Irwin, meanwhile, added: "I have written to the Permanent Secretary for the Department for Infrastructure to ascertain when a new examiner will be appointed, what can be done to then clear the backlog of driving tests and what is being done to accommodate those who are waiting to book their driving test right now.
"During the bounce back period from Covid, when restrictions were lifted, there was a lot of pressure on the test system. This pressure has not lessened and, if anything, the situation is now worsening.
"Learners local to Armagh, and who have been having driving lessons in and around the city, naturally want to do their test in that location. It is imperative that the Department works urgently on a resolution to this issue."
A spokesperson for the Department for Infrastructure said: "In line with the Driver and Vehicle Agency's (DVA) obligations to comply with the code of practice for official statistics and other data protection legislation, only regional figures will be provided in respect of driving examiners and dual role examiners. This is to protect the identity of individual driving examiners working within each testing location, given the small numbers at each site.
"The DVA currently has 93 full time and dual role staff capable of conducting driving tests across its network of tests centres and is about to launch a recruitment competition for additional full time driving examiners. On successful completion of their training some of these new examiners will be assigned to Armagh test centre.
"In addition to the recruitment of additional examiners, the DVA has taken a range of measures to maximise the availability of driving test slots, including continuing to offer driving tests on a Saturday and at certain centres on Sundays where it is suitable to do so without compromising the integrity of the test. Overtime is also being used to rota off-shift dual role driving examiners to provide further capacity. The DVA is now releasing Category B (private car) driving test appointments five months in advance with all test centres set to release driving test appointments on the first working day of each month. Additional test slots will also be released as resources continue to become available.
 "Due to the constantly changing position, the DVA's advice to customers is to keep checking the booking system for availability as additional appointment slots are added when resources become available.  If slots are not initially available at a customer's preferred test centre, they may wish to consider booking a test at another centre."
Read more: Former Armagh DVA Centre workers slam 'toxic, bullying' environment
Sign Up To Our Newsletter