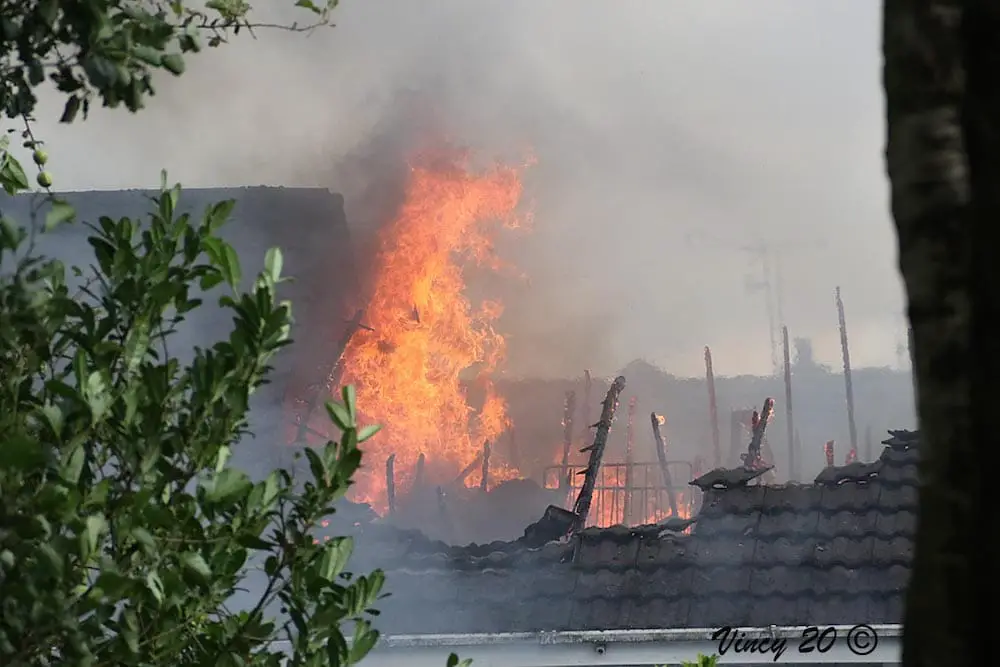 Armagh I is delighted to have been able to hand over more than £7,500 to two families left devastated by a fire in the city last month. 
Neighbouring properties in Ardmore Avenue were gutted following the extensive blaze, leaving the victims heartbroken and temporarily homeless.
The community – in true Armagh style – rallied behind us as Armagh I  launched a 'JustGiving' page and helped raise a total of £7,516.72, which was this week distributed equally among the McSorley and Makaroviene families.
Laura Makaroviene wanted to thank the Armagh community – and all those who helped she and her family – from the bottom of her heart.
Said Laura: "We are so grateful to the people of Armagh; we are absolutely overwhelmed by the support shown to us since this dreadful incident. We cannot thank you enough."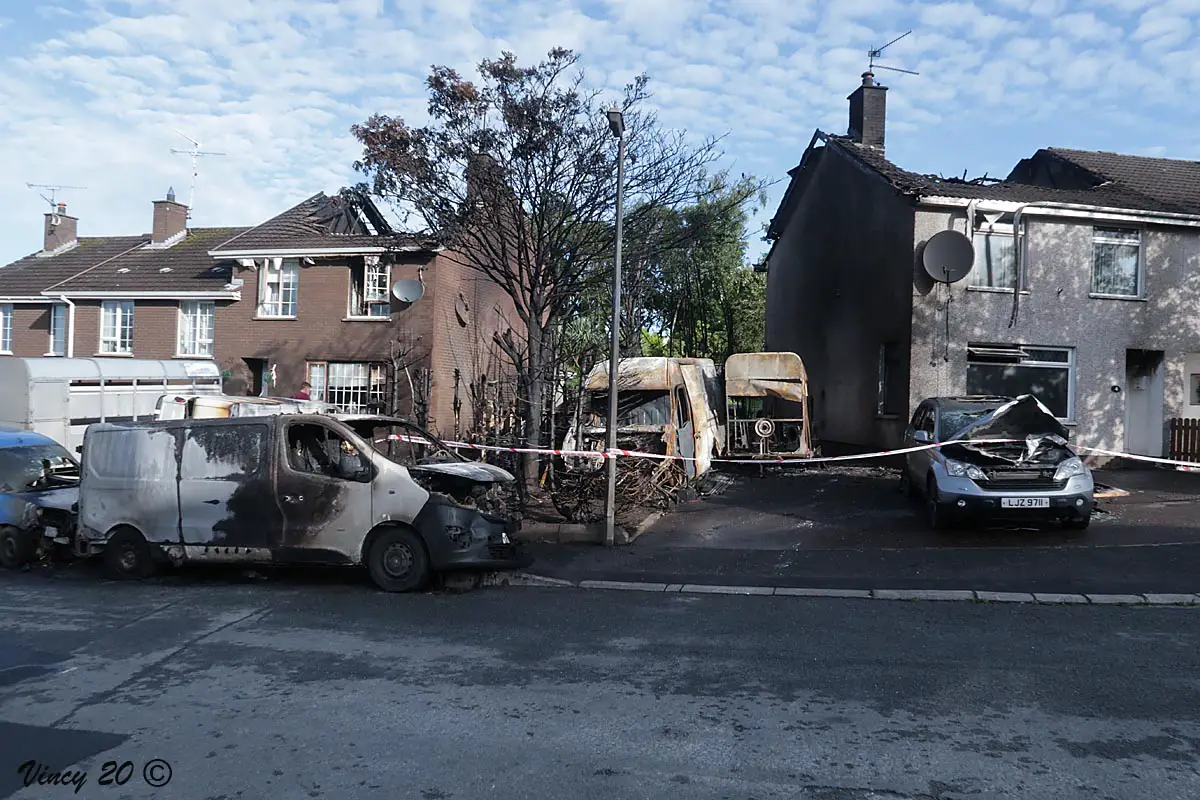 Hugh and Josephine McSorley, speaking to Armagh I, said: "We would like to take this opportunity to express our utmost thanks and gratitude for organising the 'JustGiving' page after our recent misfortune.
"We are totally overwhelmed by the amount raised, it is going to be a huge benefit to rebuilding our home.
"Thank you so much to each and every person that made a donation and for all the people who have sent us well wishes, thoughts and prayers. As a family we are totally blown away by everyone's generosity and support. We cannot thank you all enough."
Alliance representative Jackie Coade, who assisted the Makaroviene family throughout, commented: "I just want to thank Helen in the Charlemont Hotel, proprietor of The Rose, Sean McArdle, his kindness and generosity was second to none, all of the emergency services who attended the scene, St Vincent De Paul, who provided immediate assistance to the families and every single person who donated to the JustGiving page.
"The community response was incredible and has really demonstrated how the people of Armagh pull together in a crisis.
"It's been especially difficult for Laura and her family because they don't have any family to fall back on locally.
"We know over the years many people from all over the island of Ireland have left this place and settled in other countries. At times they too have needed the support of local community and I think it's amazing that so many people responded to the crisis this family experienced. It's been really heartwarming.
"I hope Laura and her family can build their home again in Armagh and know they have many people who will support them as they do so."
Armagh I would like to thank everyone who donated to our appeal, from the online and offline donations, toiletries and much, much more. We knew the community would rally behind these families and the support shown was second to none.
Sign Up To Our Newsletter