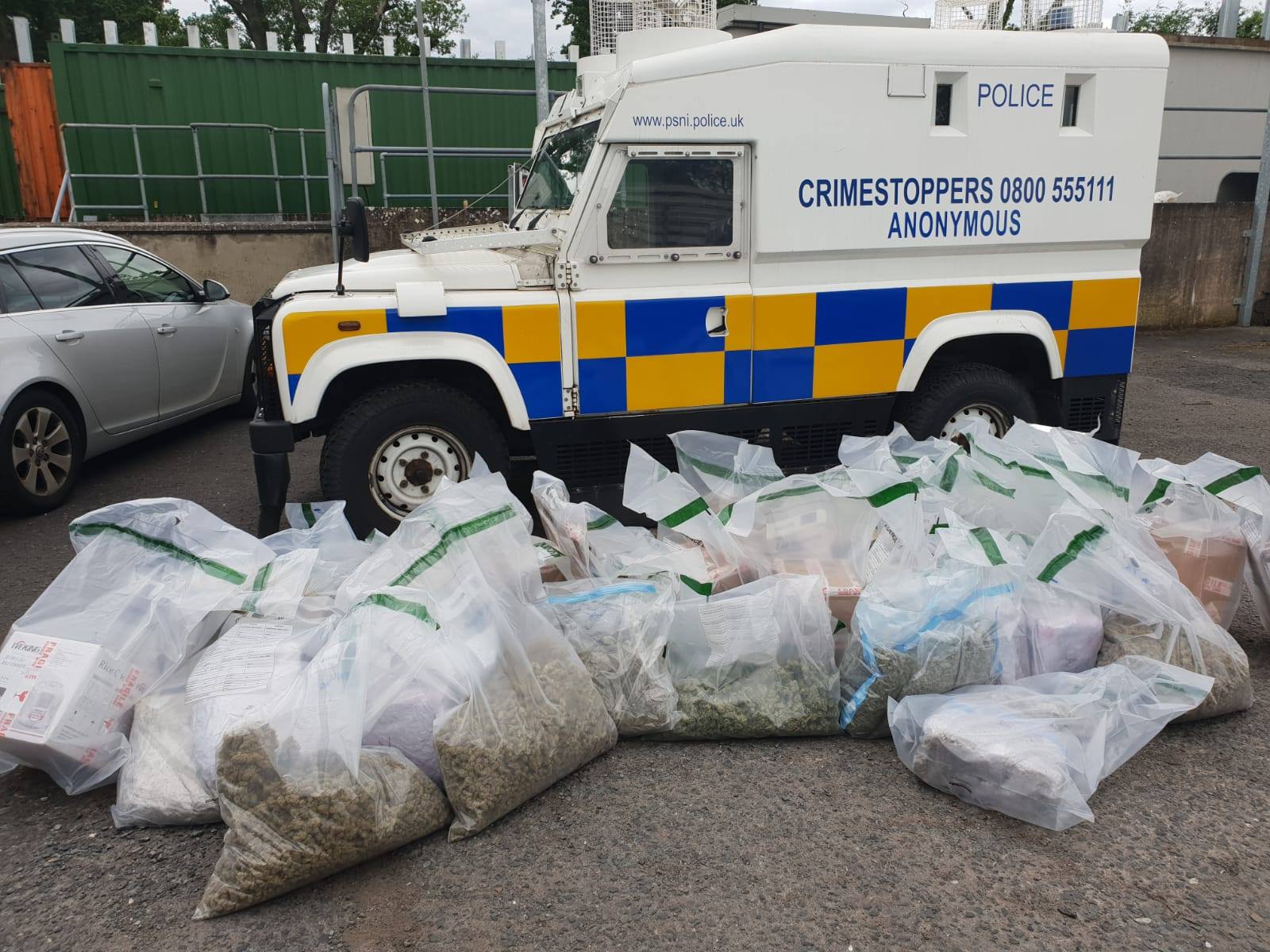 Three men accused of being part of an organised crime gang involved in the large-scale distribution of cannabis have appeared in court.
It was heard that 32 kilograms of herbal cannabis, with a street value of around £640,000, was found at a property in Armagh.
Weiyang Guo, 44, of Newry Road, Dianfa Liu, 45, of no fixed abode, and Chang Bao Wang, 42, of Charlemont House in Moy, appeared charged with possession of Class B, possession of Class B with intent to supply and being concerned in the supply of Class B at Armagh Magistrates' on Tuesday, via videolink from Maghaberry.
Prosecution informed court that there had been a delay in the case but a date was now fixed for a preliminary enquiry on January 14, with a review to take place on January 7.
Defence counsel for Liu and Guo, stated that a bail application was being made with regards to the latter.
Defence barrister Conor Coulter, who represented Wang, said that he would be making a similar application.
Prosecution outlined that on May 23, police searched a property on Newry Street in Armagh, after being granted a warrant.
These three men had been inside the property at the time and a very substantial amount of herbal cannabis was seized at the time.
Police found 32 kilograms of the drug which had an estimated street value of £640,000.
All three defendants refused to provide details to police and they were only identified after officers liaised with the Home Office.
It is believed that this address was a distribution centre with numerous boxes and packaging found in the property.
When interviewed, all three men said they had arrived in Northern Ireland very recently. They claimed to be bedding down at this property and two denied any knowledge of the drugs.
Guo said that he did know he was packaging drugs but claimed that he was doing so under duress.
Prosecution stated: "It is believed they have no ties to the community, police have intercepted a substantial amount of drugs which would have been distributed across the island.
"Bail is objected to, there is a fear that they will commit further offences and will fail to surrender".
A Detective constable said: "Police believe they are part of an organised crime gang involved in the supply of cannabis. If released we believe they will continued to re-offend and continue to be involved in illegal criminal activity.
"We believed they will abscond at the first opportunity given the nature of the offence and the likelihood of immediate custody."
He added: "Police believe they are trusted members of the gang; they are involved in distribution and all came into the country illegally.
"With respect to Mr Liu, he had applied for a visa but is now classified as an overstayer. Mr Wang's entry is of a similar nature."
Defence counsel for both parties claimed that the applications were being made due to the delay in the case.
Deputy District Judge Liam McStay said: "Bail is refused on the same grounds, there has been no change in circumstances that I can detect at this point and these are very serious charges."
All defendants were remanded in custody to appear on January 7.
Sign Up To Our Newsletter