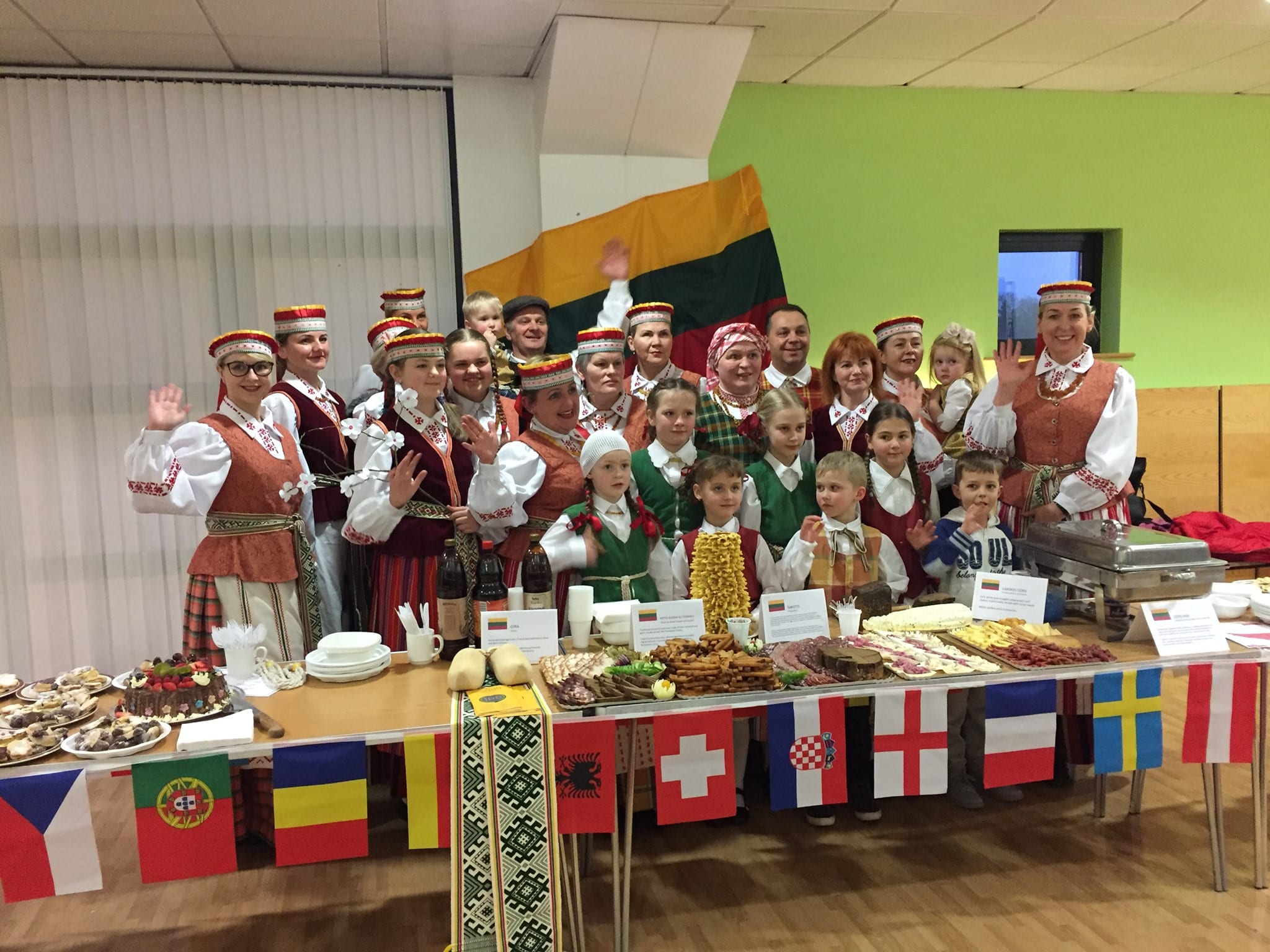 Community groups in the Armagh area are celebrating after being awarded National Lottery funding.
Armagh Lithuanian Community Amber is amongst the 104 groups across Northern Ireland who are sharing £946,765 from The National Lottery Community Fund's Awards for All programme.
The group, based in Portadown, promotes the Lithuanian language and traditions to local children and adults.
They have been awarded a £6,792 grant to run cultural and social activities, including a Mother's Day event, trips to the Giant's Causeway and Portrush and a Christmas concert.
They are also buying traditional costumes for the group's folk dance classes.
Portadown YMCA supports young people across Co. Armagh. They are using a £10,000 grant to run a summer programme for young people, including those from BME backgrounds and those with disabilities.
Activities include day trips, arts workshops and educational visits. They are also buying furniture for their new youth centre to better support the work they do there.
Polish NI Community Network based in Portadown, promotes and celebrates cultural diversity in the wider community and supports the local Polish community to maintain good relationships with other groups in the area.
They are using a £9,999 grant to develop an information and support centre for vulnerable adults, and a café in Lurgan with both traditional Polish and Northern Irish food.
The First Thursday Club based in Armagh, brings older people together to build relationships and take part in activities and day trips. They received a £1,102 grant to run a day-trip for its members, to hire speakers for group activities, and to buy crockery to use during their meetings.
Also receiving funding is Bannside Community Group, Carnew Rural Society, Ceara Special School, Clonmore Regeneration Group, Dromore Orange Hall Committee, Families Acting for Innocent Relatives, Loughgall Preschool Playgroup, Rathore School, The Aghaderg Circle of Friends, and Friends of New-Bridge College.
Kate Beggs, The National Lottery Community Fund Northern Ireland Director, said: "I am delighted to announce these grants today to projects supporting people across Northern Ireland.
"They are using the funding in diverse ways but the common thread is that they are all being led by local people who are using National Lottery money to develop great ideas to help their communities thrive.
"Small pots of funding from National Lottery Awards for All are bringing people together to make good things happen. I want to say thanks to all the National Lottery players who have helped make this possible."
Application forms and guidance notes are available to download at www.tnlcommunityfund.org.uk. For more details call us on 028 9055 1455, or e-mail us at enquiries.ni@tnlcommunityfund.org.uk
Sign Up To Our Newsletter