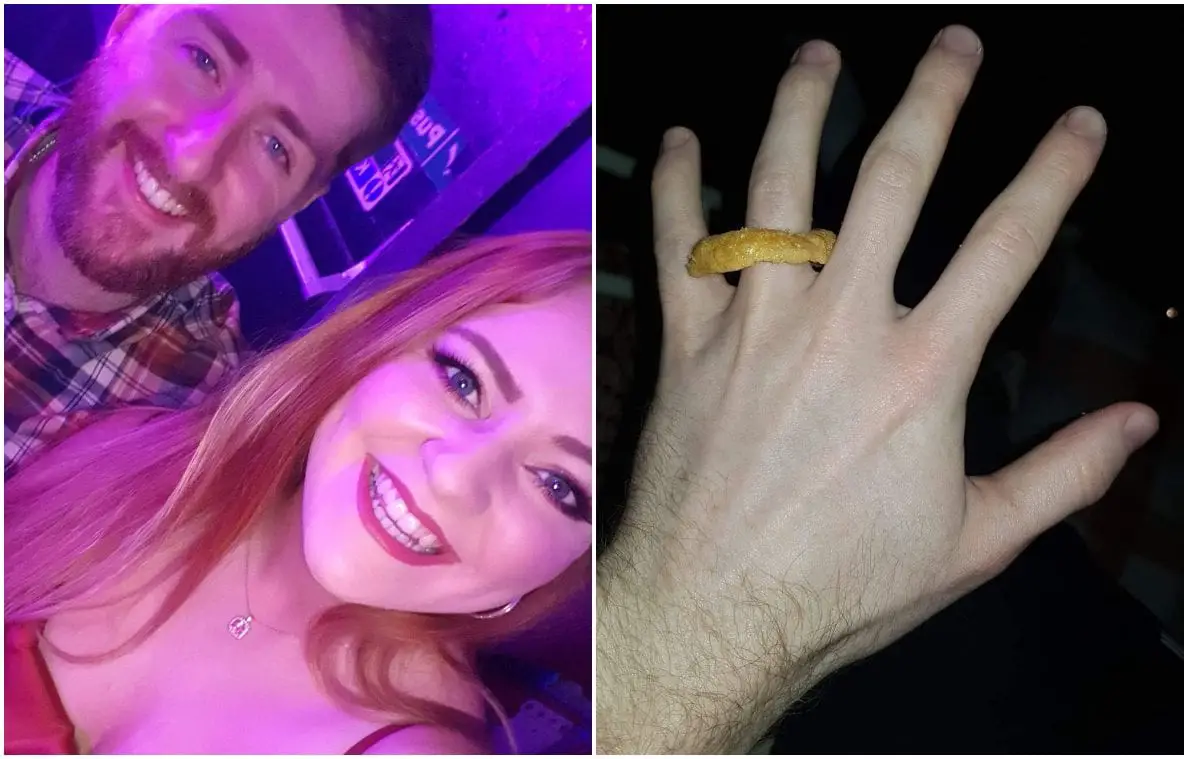 A girlfriend pulled off the perfect prank on her partner after popping the question on Leap Year Day – with a Tayto onion ring!
Louise Devlin said she was "bored on her day off" when she sprung into action and cornered boyfriend Shealán Rice.
And there has been quite a bit of history between the Armagh pair in the pranking department as Louise and Shealán actually met as a result of a wind-up before getting together.
The beautiful (and tasty) looking ring which Louise popped on Shealán's finger was actually accompanied by a card indicating they would be betrothed to be 'best friends forever'.
But Louise did indicate on her card that she would be a traditional girl at heart and leave any real proposing that needs to be done to Shealán.
Both mums, however, are not quite sure what to make of the whole situation or where they stand and were quick to congratulate the couple.
We're maybe getting a bit ahead of ourselves here but to step back in time – 10 years to be precise – would make it easier to see the background to yesterday's 'proposal'.
Explained Louise: "It all started back in 2010, when my friend asked me to wind up his friend Shealán via text.
"We became good friends and eventually started going out in 2015.
"I had been winding Shealán up since 2016 that the next leap year I would propose to him much to his disapproval!
"I originally had a very embarrassing, funny, public display planned involving his mates, but when the ring didn't arrive and the venue described my 'proposal' as 'too harsh' and declined, I had to quickly think on my feet.
"I waited until he left to study in the library and I drove through the storm to the nearest Clintons card shop and found the perfect 'Special Friend' card – because he never formally asked me to be his girlfriend in the first place."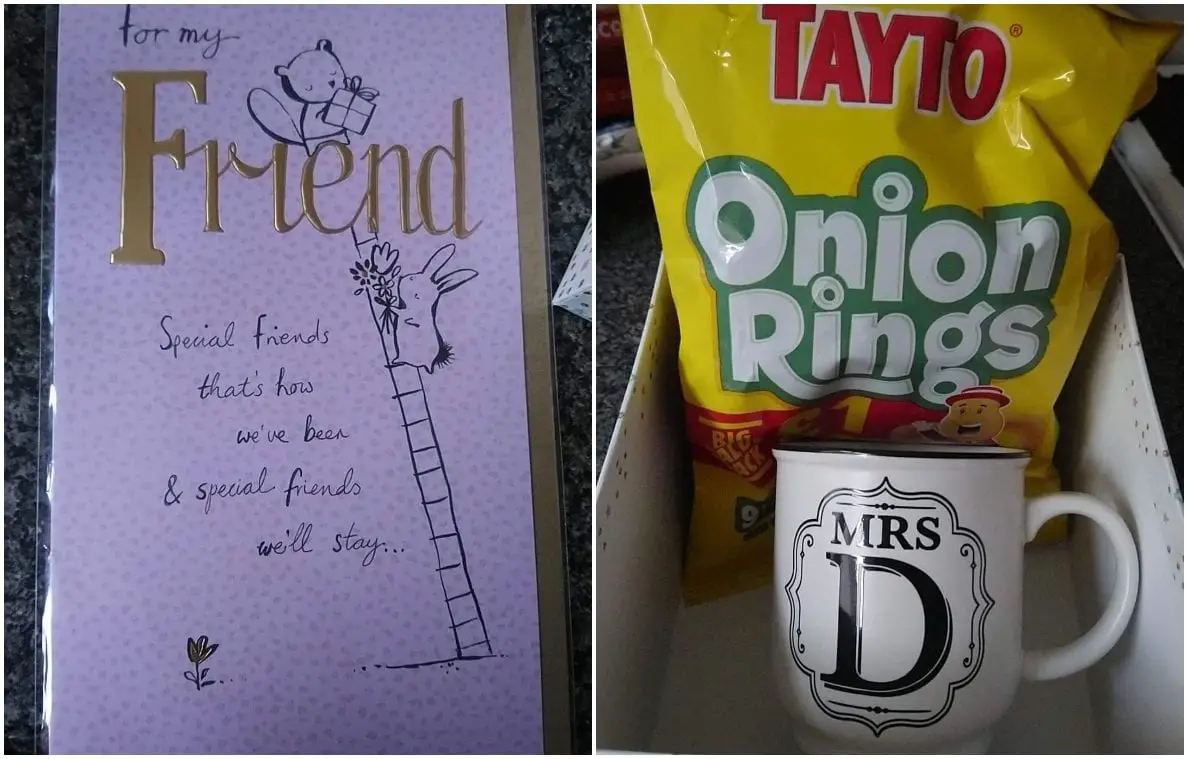 While at Clinton's Louise also snapped up some discounted teachers' mugs – with Mrs D on them – before popping into B&M Bargains for some snacks.
"I saw the onion rings and thought 'well it's these or nothing – ye can't go wrong with Tayto!'
"I drove home, and set up the movie 'Leap Year' and waited for his arrival home. I then asked him to guess what we were watching, hinting it was quite significant to the day.
"When he went to get the tea, I set the little box and card on his seat and waited patiently for his return.
"Typical Shealán returns with his hands full with the tay, and an ice-cream cone sticking out of his mouth – totally ruining the moment!
"Shealán said 'With 3 hours to midnight I thought I had escaped unscathed – until I saw the box!'
"Fortunately for Shealán, I only proposed that we could be 'best friends forever' and stated underneath that he can 'propose marriage when it's his turn'."
Posted pictures of the prank proposal on social media led to some rather excited 'in-laws-to-be'.
Added Louise : "My mum immediately rang me when I shared the pictures on Facebook and refused to accept it was a prank. His mummy congratulated us both and complimented his expensive looking ring!"
Sign Up To Our Newsletter