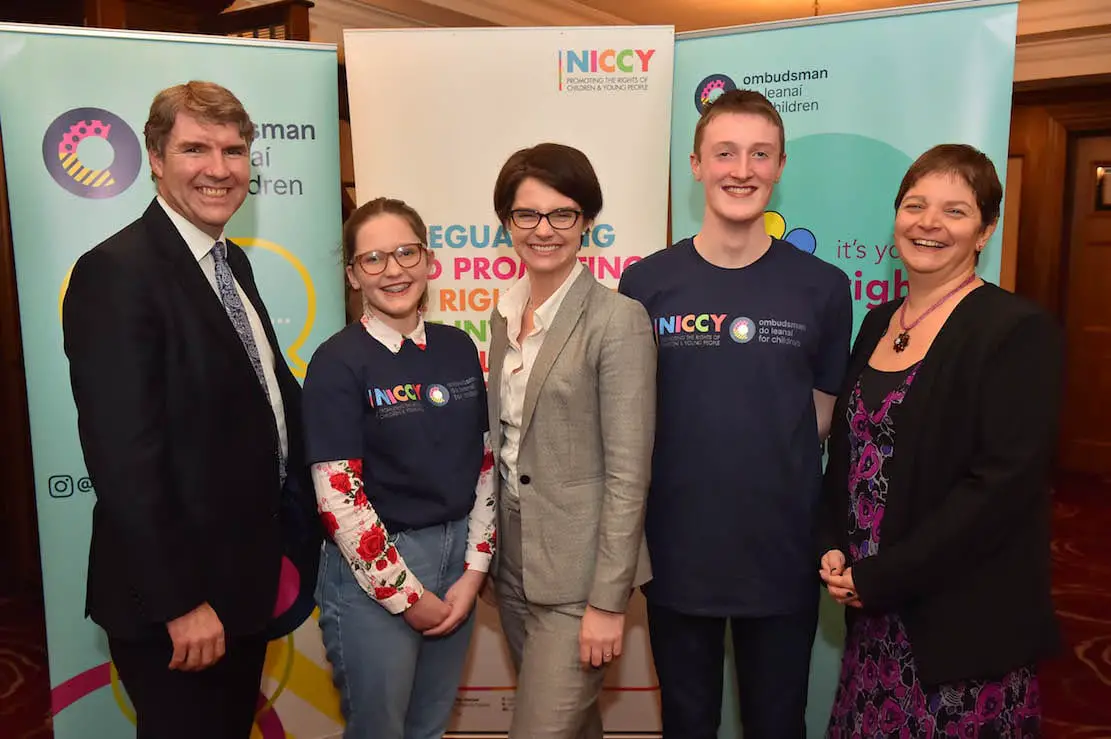 A young Armagh girl recently met with key decision makers and 100 children and young people from both sides of the border to explore how Brexit could affect them.
The event 'It's Our Brexit Too' was organised by a steering group of young people, the Northern Ireland Commissioner for Children and Young People and Ombudsman for Children in the Republic of Ireland.
Local MLAs, MEPs and Chloe Smith, Parliamentary Under Secretary in Northern Ireland and EU Exit Lead were in attendance. Simon Coveney, Minister for Foreign Affairs and Trade addressed the attendees via video.
Read more: Young Armagh man diagnosed with leukaemia has stem cells donated by brother
Koulla Yiasouma, Northern Ireland Commissioner for Children and Young People, said: "Young people have raised many valid concerns with me over the past few months but until the event, their voices and experiences have been absent in the wider Brexit discussion.
"The event aimed to give young people a voice in the Brexit debate and the opportunity to explore how Brexit might affect them and their peers in areas such as family life, child protection, health, education and life opportunities."
Children's Commissioners and Ombudspersons in 23 European countries have, in a recent statement regarding Brexit, highlighted the fragility of the peace process in Northern Ireland, raised concerns about child protection and the impact of indecision about children's residency status.
They called for decisions about Brexit to be formally assessed so there is no regression of children's rights in Northern Ireland or the Republic of Ireland.
They also called for the voices and experiences of children and young people who 'may feel powerless in the face of a process that will shape their futures' to be taken into account.
Ella from Armagh, a member of the Event Steering Group and the Commissioner's Youth Panel, said: "I believe there are a lot of issues that chief Brexit negotiators haven't even thought of in relation to children's lives.
"I hope the discussions at the event with key decision makers and the report, which will be produced from this event, will make sure our voices are heard and will feed into the negotiations.
"I heard Chloe Smith and Simon Coveney suggest they place great importance on our experiences and opinions and I await those words being put into action."
A report from the event will be presented to local, national and EU decision makers.
Read more: Items of great sentimental value taken in despicable burglary near Hamiltonsbawn
Sign Up To Our Newsletter