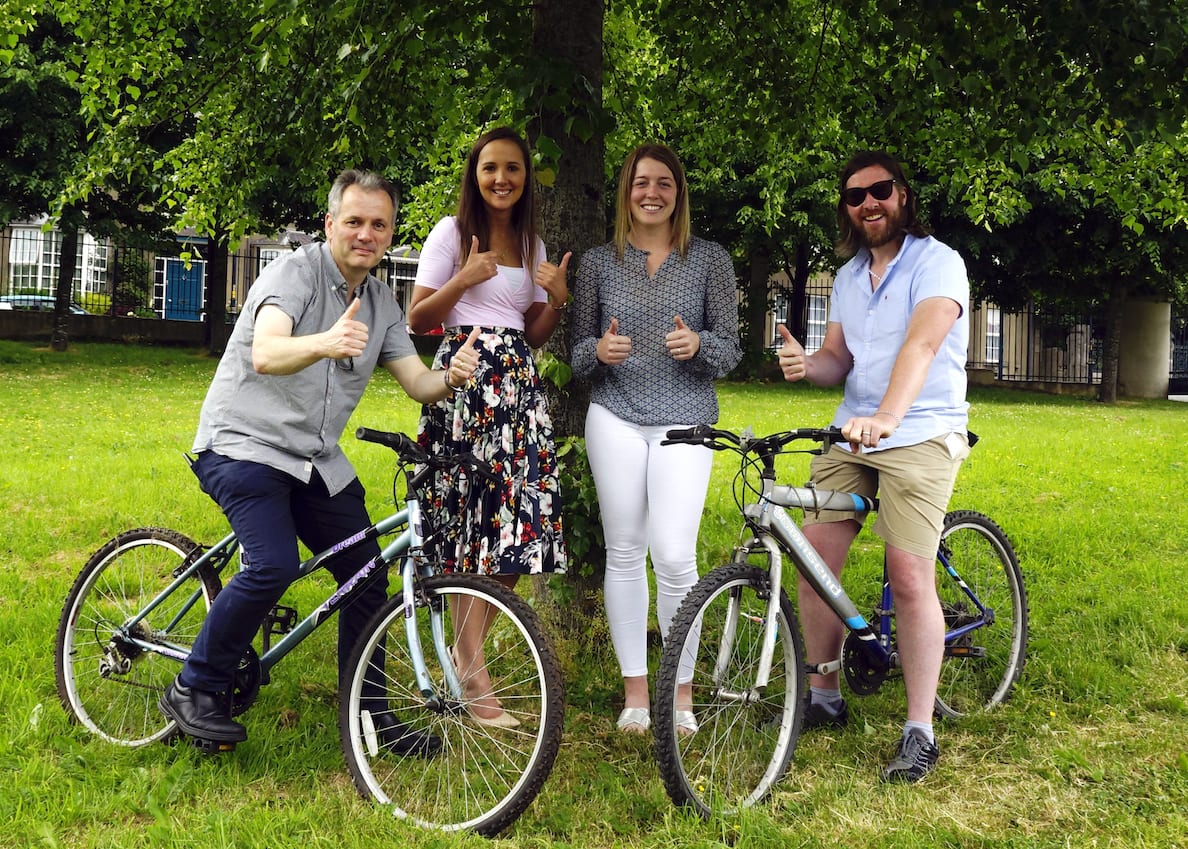 The community of Armagh are invited to donate their unused bikes to the Bring a Bike campaign in Cathedral Road Resource Centre (Sherry's Fields) on Saturday, June 30.
The campaign organised by Réamonn Ó Ciaráin and Stevey McGeown will see donated bikes from Armagh City make their way to Madagascar through registered charity Adsum Foundation's Bike Aid Madagascar project.
Speaking at the launch of the initiative Réamonn Ó Ciaráin said: "We know that the people of Armagh are very much charity orientated.
"We are asking the good citizens of Armagh City and neighbouring areas to go into their sheds and garages and if they have any sad bikes just lying against the wall to bring them to the Cathedral Road Resource Centre (Sherry's field) and allow Adsum to give those bikes a new lease of life in Madagascar, where they will be very much welcomed and put to superb use.
"It's a small thing that we can do that will have a big impact on the lives of the young and old in Madagascar."
The benefits of bike ownership in Madagascar, where almost 80% of the population live below the international poverty line, really are life-changing.
The provision of bikes will give owners and their families access to education, work, markets, healthcare and more essential services which would otherwise be inaccessible.
Donated bikes will be reconditioned by the dedicated Bike Aid volunteers before being shipped to Madagascar at the end of the summer.
Stevey McGeown urged the community to get behind the initiative.
"I'm extremely impressed by the work that Adsum do," he said. "That's why I'm fully behind this project. I would really encourage you to come down with your bikes. You always feel good when you give. We're looking forward to June 30!"
Speaking on behalf of Adsum Foundation Úna Kelly said: "We are most grateful to Réamonn and Stevey for their continued support and for coordinating the Bring a Bike initiative.
"The benefits of the campaign are two-fold; not only will it reduce waste in the community but it will significantly improve lives in Madagascar."
Any businesses wishing to sponsor the shipment of the bikes should contact una@adsumfoundation.org
Bikes can be dropped off between 10am-4pm on Saturday, June 30 at Cathedral Road Resource Centre also referred to as Sherry's Fields.
For more information on the Bring a Bike campaign please contact Réamonn Ó Ciaráin 07711689665 rkieran31@gmail.com
Sign Up To Our Newsletter