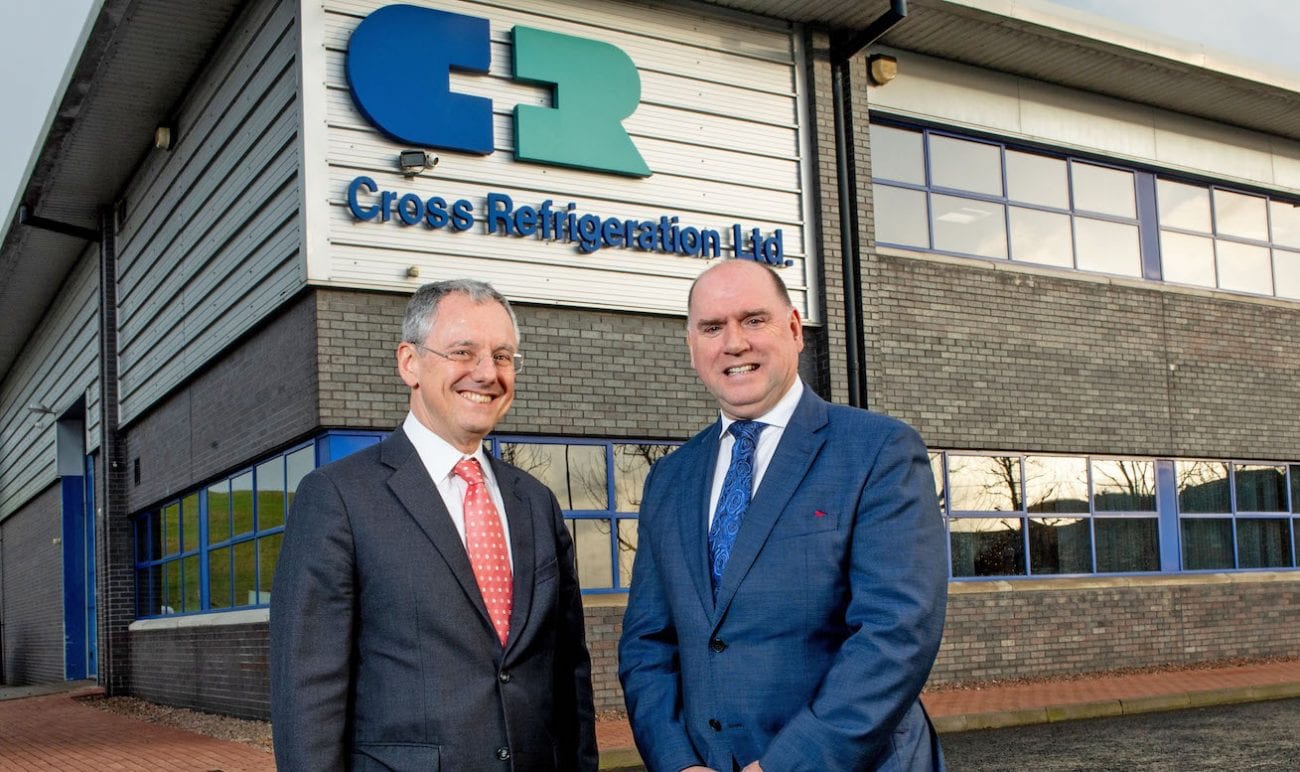 Armagh based refrigeration company, Cross Refrigeration, has secured its first contract in Melbourne, Australia estimated to be worth over £7million.
The contract, with the Australian based supermarket chain Coles and the construction firm Qanstruct Pty Ltd, is for the design, manufacture, and installation of 60 banana and avocado ripening rooms.
Over a number of years, Cross Refrigeration has availed of Invest Northern Ireland's expert trade support and guidance and used over £200,000 of R&D support to develop its next generation banana ripening facility, which enabled it to secure this contract.
Announcing the deal, Invest NI's CEO, Kevin Holland said: "Cross Refrigeration is an innovative company at the forefront of novel technology for global banana ripening.
"This monumental deal is testament to the company's hard work and determination to grow its business. Its focus on R&D ensures that it remains competitive.
"Exports from Northern Ireland to Australia increased by over 110 per cent and are currently valued at £249million.
"This demonstrates the many valuable business opportunities which are available for ambitious Northern Ireland companies. I look forward to this new deal further strengthening Cross Refrigeration's position in the Australian market."
Cross Refrigeration specialises in the design, installation and distribution of industrial and commercial refrigeration, banana ripening, fruit storage facilities, air conditioning and temperature control solutions.
Andrew Nesbitt, Managing Director of Cross Refrigeration added: "Whilst Australia is a distant market, it is one which offers major opportunities for our business.
"Over the last six years, Invest NI's support and expert advice helped us to develop our ripening facility, bring it to market and secure this deal with Coles Supermarkets.
"We have visited the market multiple times to build a relationship with numerous contacts and with Invest NI support have hired two staff to oversee the management of our exports in the market. Looking ahead, we now have an established footprint in the Australian market and we are optimistic we will see further growth."
Invest NI's R&D support is part funded by ERDF under the EU Investment for Growth and Jobs Programme 2014-2020.
Sign Up To Our Newsletter