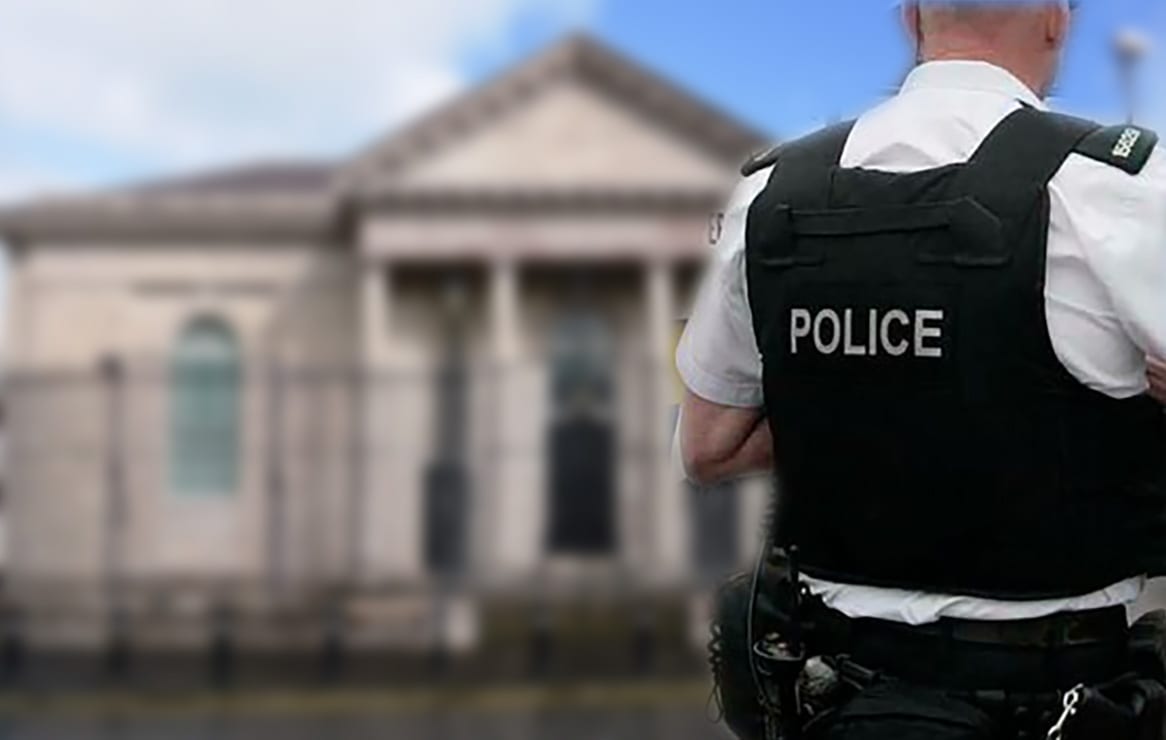 A twenty-five-year-old man arrested following a police pursuit, had committed similar offences just three days beforehand in the same area but had managed to escape, Dungannon Magistrates' Court has heard.
Ryan Cassidy from Culdee Drive, Armagh is accused of driving while disqualified and without insurance as well as failing to stop for police, this time on September 17.
Then on Tuesday (September 20) he is accused of dangerous driving while disqualified and without insurance, failing to stop for police and possessing two shotgun cartridges without a certificate.
A police officer confirmed all charges could be connected and both incidents occurred in Coalisland.
She explained police carrying out a mobile patrol observed a male driver in a Volkswagen Passat, which a database check showed as insured only for a female.
As officers approached to speak to the male – now known to be Cassidy – he made off at speed reaching in excess of 90mph as he drove in the direction of Tamnamore.
Police gave chase but gained no ground.
Oncoming vehicles had to swerve, while others halted the driver overtook two cars then entered a roundabout, still at high speed.
He travelled long Ballynakilly Road, swerving around a vehicle as he left the roundabout, exiting in the direction he had just come.
Excessive speed and overtaking of vehicles continued as the driver raced toward Coalisland, causing other traffic to take evasive action including stopping completely to avoid a collision.
Police had to call off the pursuit due to speed but enquiries continued in an effort to locate the vehicle.
These were unsuccessful, although Cassidy, the court heard, was identified from CCTV footage.
Then on the afternoon of September 20 a police patrol observed Cassidy parking in a shop forecourt then walk away.
However, on realising police were present, he returned to the car and accelerated off.
Officers again gave chase and observed Cassidy overtake three cars at high speed.
When he entered a 40mph limit zone, he reached speeds of 70mph, before turning into a side road, continuing at speed and swerving back and forth.
He then turned and drove toward the police vehicle, colliding with the driver side and remained jammed.
Despite this he attempted to reverse but this caused him to be further jammed against a hedge.
Both he and a passenger exited and made off on foot but were detained and arrested.
Two shotgun cartridges were located in the car's central console.
During interview Cassidy made no comment on the first incident but admitted being the driver in the second, which left three officers injured.
Objecting to bail, the officer said: "The defendant has 91 convictions, of which 47 are road traffic offences. These incidents presented a serious risk of harm to the public. The driving was incredibly dangerous and the second incident occurred at a time school children were traveling home. There is a real risk of further offending."
A defence solicitor requested bail to be granted, and while accepting his client has a poor record, he said: "He was released from a lengthy prison sentence in May this year and has kept out of trouble until these incidents."
District Judge Michael Ranaghan threw out the bail application stating: "This man's record is appalling. This was a sustained period of dangerous driving on both occasions, putting members of the public at risk and injuring police – whether that was deliberate no not. I've no confidence he could avoid reoffending."
Cassidy was remanded in custody to appear again by video-link on October 19.
Sign Up To Our Newsletter