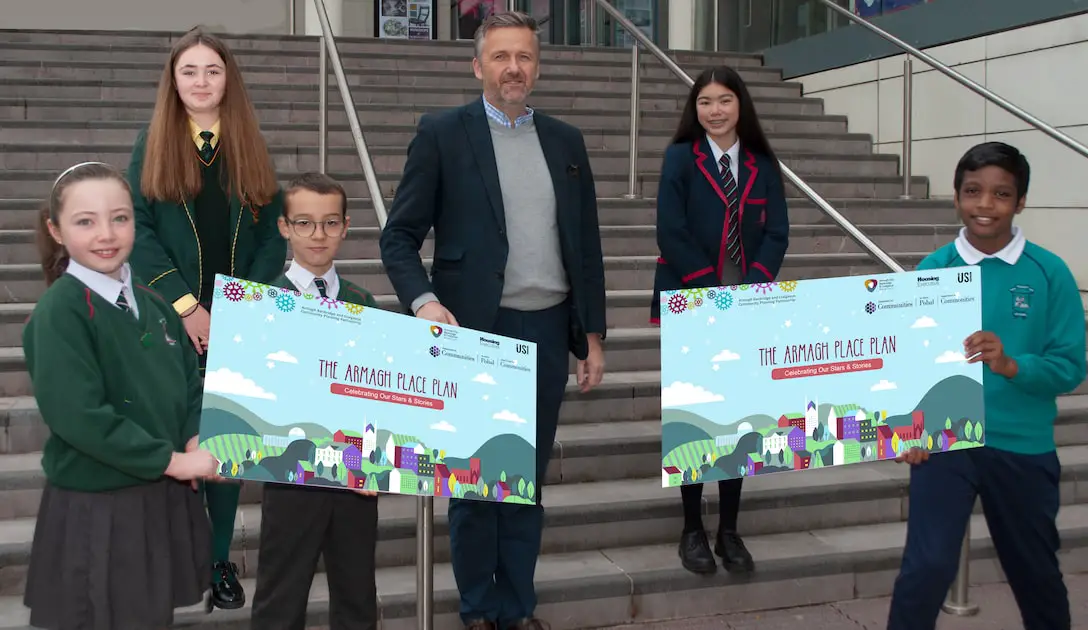 The people of Armagh are being asked to have their say in a wide-ranging plan which will chart a course for the city's regeneration in the years ahead.
Armagh, Banbridge and Craigavon Community Planning Partnership is holding a public consultation to get input into the development of The Armagh Place Plan, which is being designed to improve social, economic and environmental wellbeing.
So far, over 400 people – including students from five schools within the city – have fed into the development of the community planning partnership's first locality plan and citizens are now being asked to help mould the city's future.
The development of the plan has sought to discover what Armagh is all about and how people feel about their city, as well as defining the case for change and identifying the city's key strengths and opportunities.
The draft plan contains four outcomes for the city to focus on and a series of clear actions that will help drive the cultural regeneration of the city forward across a series of defined city spaces.
Read more: How to make Armagh better? Community consultation highlights what people of area think..
Some of the findings which have emerged so far are that Armagh needs to focus on how public spaces could be serving people better; development should concentrate on the city's heritage, including the stories and experiences of its people; how infrastructure can be improved to make it easier to walk and cycle in the city; restoring the rail line with Portadown and involving children and young people in the design of public realm.
From that, a range of actions have been put forward which will help reach the overriding aim of cultural regeneration in the city.
Alderman Glenn Barr, Lord Mayor of Armagh City, Banbridge and Craigavon Borough Council, said: "We are excited to take The Armagh Place Plan to the next stage as we build a path to a new and exciting future for the city. As a council, we are conscious that we can't deliver the plan alone.
We are working closely with our community planning partners and we want to hear from stakeholders from throughout Armagh who are willing to get involved to develop the city into a place for everyone to live, work and play.
"I would urge everyone to complete the online survey to give us your feedback on the plans and any ideas you have for the future of the city. Collaboration was identified as a key priority in the early stages of the plan's development and will be key in charting an inclusive future course for the city."
To have your say, the public online survey is now open and will close on 23 January 2022. It can be accessed by visiting this link.
In addition to the online survey, there will be a range of engagement activities over the 12-week consultation period to discuss The Armagh Place Plan as well as Armagh's UK City of Culture bid.
Two online consultation events will take place on Tuesday, November 9: the partnership's Community & Voluntary Sector Panel will host an online event at 10:30 and an event for city centre traders and local businesses will follow at 7pm.
To register to attend, please email communityplanning@armaghbanbridgecraigavon.gov.uk.
In the meantime, Armagh City, Banbridge and Craigavon Borough Council and its partners will continue their focus on Armagh's UK City of Culture bid.
Sign Up To Our Newsletter