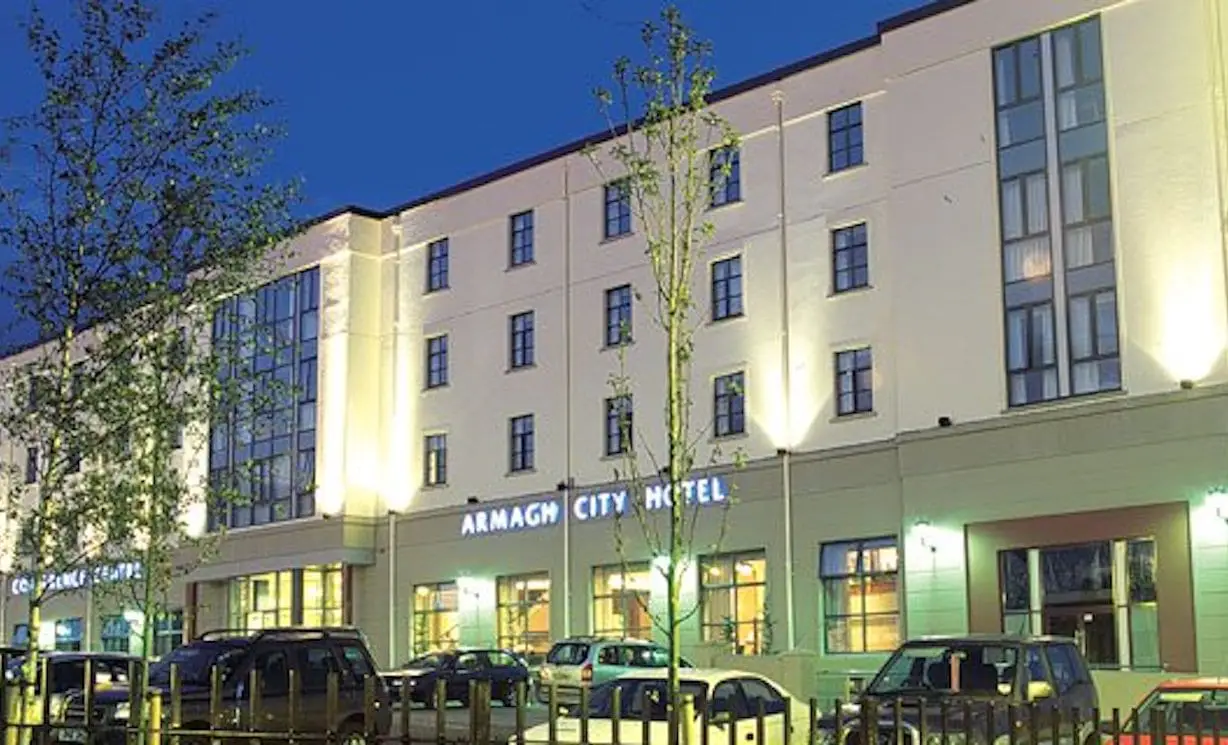 A woman who bit an officer after damaging a room in the Armagh City Hotel will have to wait until next month to learn her fate.
Court heard that the 31-year-old shouted "up the RA" as she was escorted from the hotel and taken to Dungannon Custody Suite.
Natasha Morgan, of Church Avenue in Dundrum, Co Down, pleaded guilty to criminal damage, two counts of assault on police and attempted criminal damage at Armagh Magistrates' Court last Tuesday.
Prosecution outlined that on September 21, police received a report from staff at the Armagh City Hotel that a bedroom had been damaged by a resident.
Officers spoke to the defendant, who was identified as the culprit, Morgan was verbally abusive towards the police and this continued despite her being warned.
It was noted that the defendant had slurred speech, was unsteady on her feet and appeared intoxicated.
As one constable reviewed CCTV, Morgan attempted to leave and threw a phone at a window.
The defendant had to be restrained and taken to the ground.
Morgan continued to struggle, she kicked on officer to the right side of his face and bit another leaving him with redness and bite marks.
As she was escorted from the hotel and taken to Dungannon Custody Suite the defendant shouted "up the RA".
Upon hearing the facts, District Judge Paul Copeland said: "I want a pre-sentence report in this case"
It was heard Morgan damaged carpet, a lamp, a television, crockery and walls in the hotel room.
The defendant was released on her own bail of £500 to return on November 12 for sentencing.
Sign Up To Our Newsletter