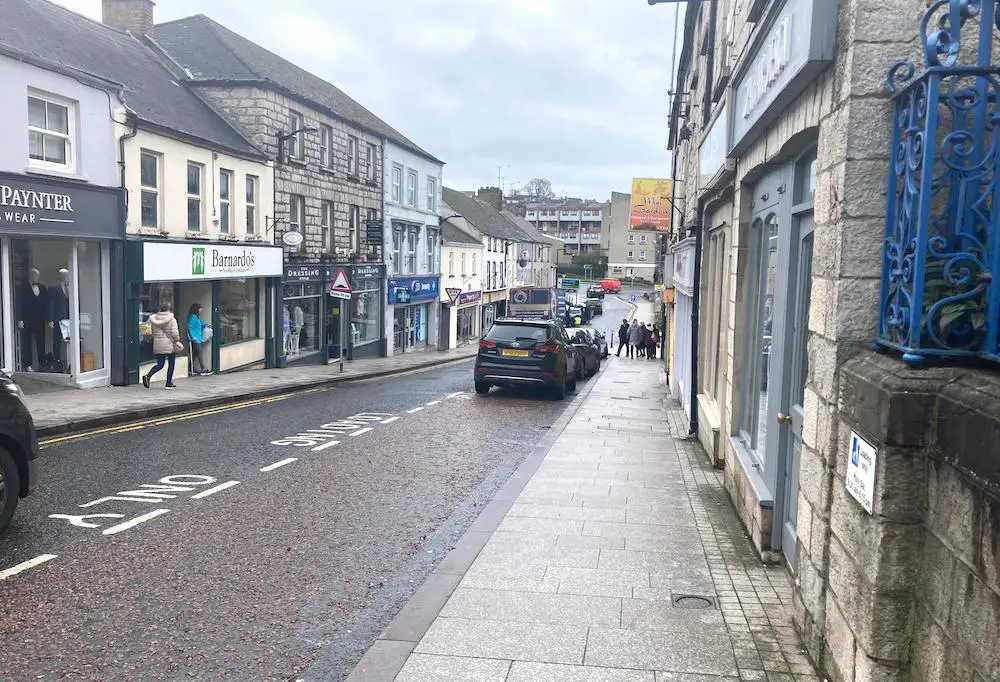 An Armagh councillor has called on ABC Council to ensure the Department for Infrastructure understands how dangerous the footpaths in the city can be.
Speaking at the council's monthly meeting, SDLP group leader Councillor Thomas O'Hanlon said that just a few hours earlier he had received reports of "another young lady slipping and falling" on Scotch Street.
At the local authority's monthly meeting in March, Councillor O'Hanlon advised that an elderly lady had slipped and fallen on the footpath in the same city street.
He claimed that, as a result of the fall, she lay waiting on an ambulance in the rain for over an hour and told the chamber that when they are wet footpaths in Armagh are "extremely dangerous".
Councillor O'Hanlon asked that the issue be raised with DfI officials at the forthcoming meeting.
Now, just a month later, he has asked that if the meeting is yet to take place this incident is referenced as a further example of how dangerous the situation can be for pedestrians going about their business in Armagh City centre.
"I had raised the issue of the footpaths in Armagh City last month and I know [Council's interim strategic director of neighbourhood services] Jonathan Hayes, had hoped to meet someone from Roads Service to get an update in relation to that situation," he said.
"Well I have had contact as late as this evening to say that another young lady has slipped and fallen on the footpaths in Scotch Street in Armagh, so if that meeting has not already been held, could we also ensure that this incident is raised please."
Council's Lord Mayor, Councillor Paul Greenfield told the chamber he was "sure" Mr Hayes would add it to the agenda.
Sign Up To Our Newsletter