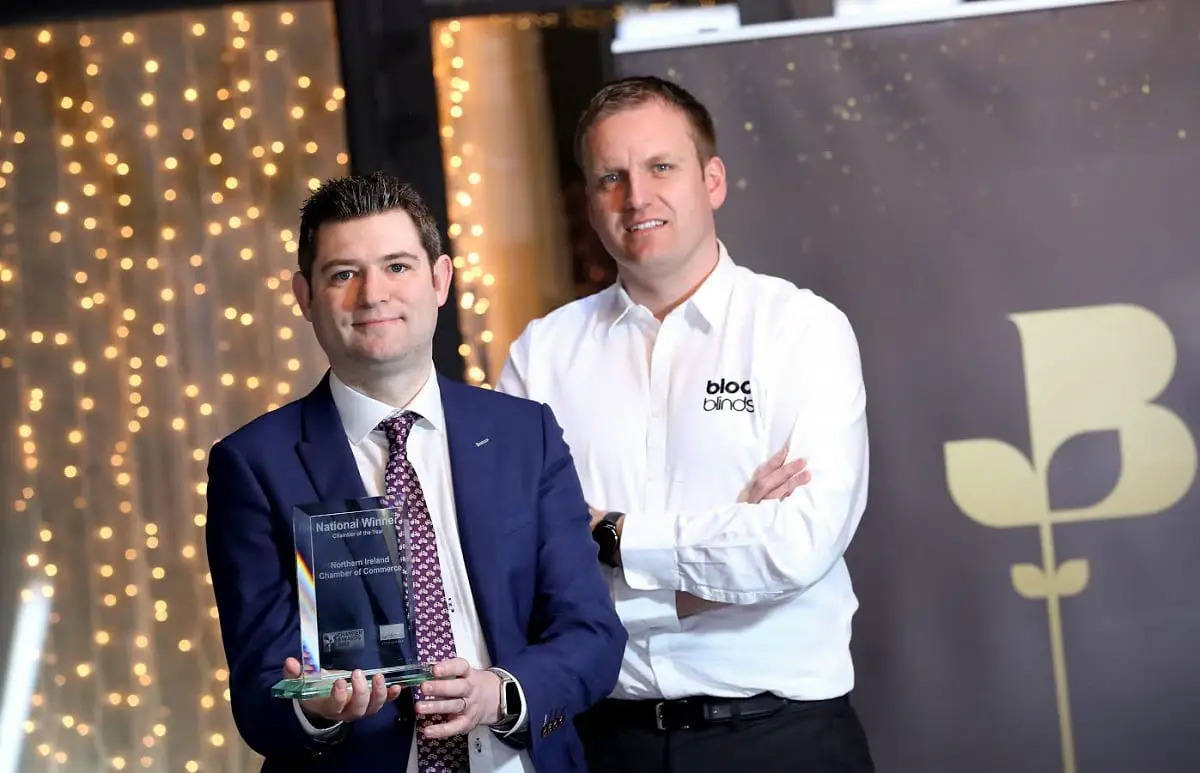 Businesses from across County Armagh are invited to compete in the fourteenth annual Chamber Business Awards – hosted by the Northern Ireland Chamber of Commerce and Industry (NI Chamber) and the British Chambers of Commerce (BCC).
Last year Armagh-based firm 'McElmeel Mobility Services' received the 'Excellence in Customer Service' award from Northern Ireland's largest business network, which represents over 1,200 businesses across Northern Ireland.
The prestigious competition are one of the showpiece events in the business calendar, recognising and promoting the best of Northern Ireland business. The Northern Ireland winners will then go on to compete against the winners from 11 other regions across the UK, culminating in a Gala Awards Dinner at the Brewery in London on 30 November 2017.
Two new awards have been added for 2017 – 'Health and Wellbeing' which recognises a business's commitment to the health and wellbeing of its workforce and 'Best use of Social Media' for maximising social media to communicate with people in new and innovative ways. A full list of categories is as follows:
High Growth Business of the Year
Education and Business Partnership
Small Business of the Year
Export Business of the Year
Commitment to People Development
Best use of Technology
Excellence in Customer Service
Health and Wellbeing – NEW
Best use of Social Media – NEW
Christopher Morrow, Head of Communications & Policy at Northern Ireland Chamber of Commerce and Industry, said:
"The Chamber Business Awards recognise and celebrate the contribution of businesses to their local community and the wider economy.
"We are hearing so many stories from dynamic companies about how they are making a positive contribution to their local communities, and finding new markets for their products and services at home and abroad.  Our Awards acknowledge the relentless efforts of these businesses and their talented employees."
Cormac Diamond, Managing Director at Bloc Blinds, winner of Export Business of the Year 2016, said: "We were delighted to win Export Business of the Year at last year's Chamber's Awards. We have grown our business steadily over the years moving into mainland Europe, North America and beyond. The award win has given us added credibility among our peers to ensure our growth continues as much at home as it does abroad."
The closing date for entries is Friday 30 June 2017 with entrants being assessed and then declared a winner at regional level on 25 September 2017.
Businesses can enter the awards online at www.chamberawards.co.uk or for further information you can email awards@chamberawards.co.uk or follow @NIChamber and @chamber_awards on Twitter.
Sign Up To Our Newsletter